How The June 28 New Moon Will Affect You If You're A Pisces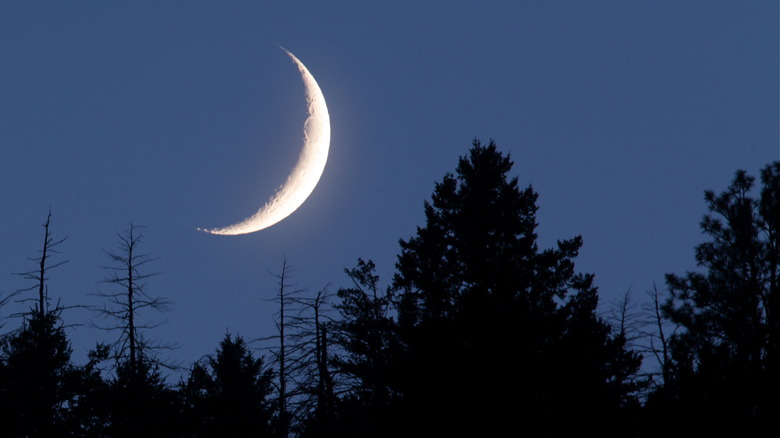 Tom Reichner/Shutterstock
The new moon on June 28 might be the right time for you to stay home, relax, and simply recharge your batteries, per mindbodygreen. The outlet reveals that there will be plenty of homebody energy that comes along with this lunation. It could be beneficial for many to stay at home with the people you love the most and simply enjoy their company for a casual and relaxing staycation. "In homey and comfort-seeking Cancer, this month's new moon invites us to gather with our inner circle for heartfelt connections," famed astrologers the AstroTwins explained, per mindbodygreen.
According to Nylon, the new moon in Cancer offers members of the zodiac a bit of a reset on life and allows them to get things together for the rest of summer. The outlet suggests getting your home clean and sparkling during the lunation. This could mean that you'll have to roll up your sleeves for a deep cleaning session or finally drop off the pile of clothes for donation. In addition, because the new moon is the ideal time for manifestation, making a list of gratitude, as well as your hopes and dreams could prove to be important during this time.
If you're a Pisces, the new moon may be filled with buzz and excitement.
The new moon on June 28 will be a time of creativity for Pisces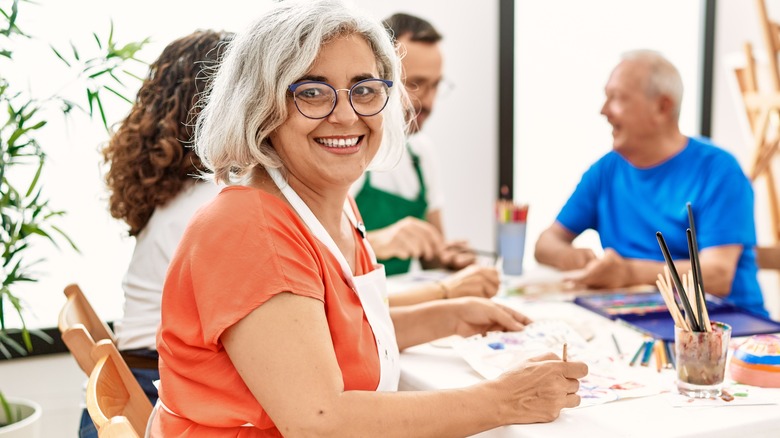 Krakenimages.com/Shutterstock
For those born under the sign of Pisces (February 19 to March 20), the new moon on June 28 falls in your fifth house of fun and creativity, per Woman & Home. So if you're feeling a pull toward doing something creative such as sketching a gorgeous summer scene, redecorating your home, putting pen to paper to write a poem or story, or learning to play a musical instrument. Perhaps you're into crafting and want to start a DIY project.
The outlet adds that the new moon may also be a time of great fertility for Pisces, whether they're looking to expand their family or perhaps just give life to one of their aspirations such as starting a new business. It's a great time to start something you've been putting off and get excited about what's to come.
InStyle notes that the new moon may also bring some big romance into the life of Pisces. The lunation may have you thinking about your self-worth and needs and may even encourage you to speak up for what you want in life in hopes of getting those needs met.
Pisces may want to consider staying at home around the time of the new moon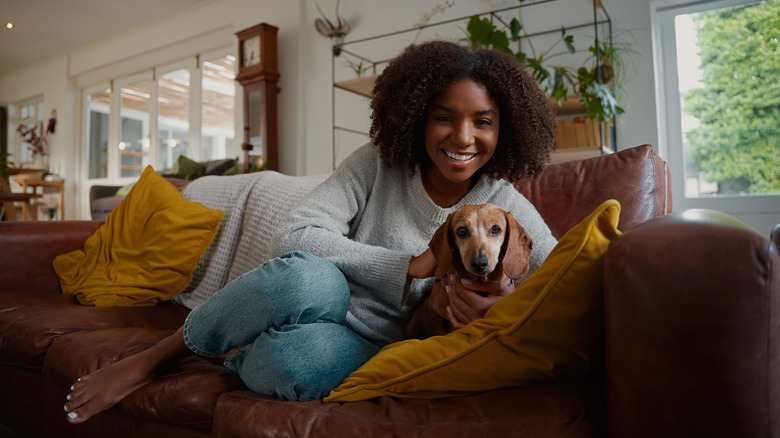 StratfordProductions/Shutterstock
Cosmopolitan reveals that the new moon on June 28 may be a good time for Pisces to take stock of their finances. Perhaps setting a budget for the upcoming month may be beneficial to you and your bank account. Meanwhile, try not to overspend to end the month, and staying home may be the best way to keep that cash in your wallet. Stay away from online shopping and food delivery services. Instead, make yourself a hearty homecooked meal and enjoy the little things like binge-watching your favorite TV show, or watching the sunset. These things are free and will offer you a sense of peace and harmony.
Allure adds that staying in during the new moon could bring some intimacy to your relationship if you're partnered up. In not, taking time for self-care or snuggling up with a pet is a great way to unwind and recharge. Be sure to take stock of all the things you're grateful for during the lunation, and feel free to journal or list out everything you love and are thankful for during this time.
It seems that the new moon will be a time of rest and creativity for Pisces, who may feel compelled to take things slow to end the month of June and prepare themselves for the months ahead.