Chrisley Confidant Reveals How The Couple Is Really Doing Amid Their Legal Troubles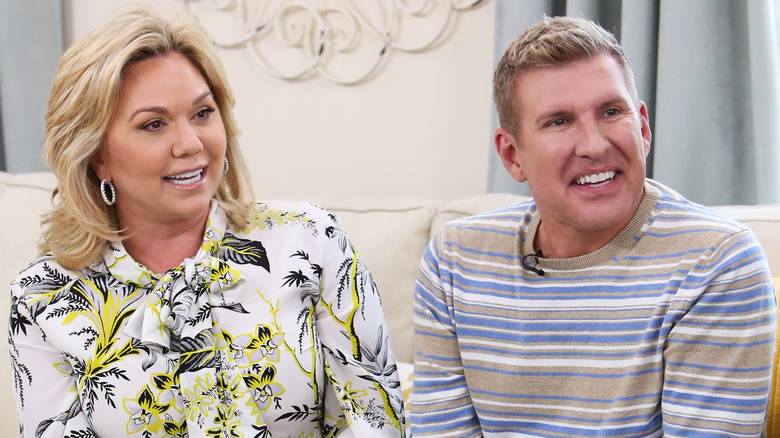 Paul Archuleta/Getty Images
Todd and Julie Chrisley's federal trial didn't end the way they hoped it would, with the "Chrisley Knows Best" stars ultimately found guilty on multiple federal charges, including bank fraud and extensive tax evasion, per USA Today. The Chrisleys were initially indicted back in 2019, with their trial beginning in May 2022. Prosecutors charged the celebrity couple with filing false documentation to secure massive loans, alongside faking credit reports and bank statements to secure a California rental home.
As a result, Todd and Julie ended up defrauding banks out of more than $30 million. They were released on bond and put on home detention, meaning the Chrisleys can only go out for certain, specific reasons while their spending is also being closely monitored. The couple's accountant, Peter Tarantino, was found guilty alongside them, of conspiracy to commit fraud and knowingly filing false tax returns.
Recently, Julie and Todd Chrisley's lawyer revealed how they're really doing after their guilty verdict, sharing how devastated the reality stars are that things didn't work out for them. The Chrisleys also thanked fans for their ongoing support, according to People. And now, a Chrisley confidant is further elucidating their position behind the scenes.
Todd and Julie Chrisley have the support of their marketing firm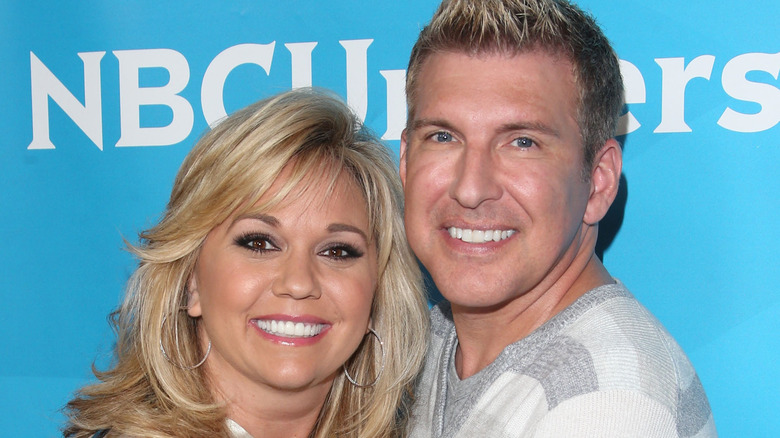 Mark Davis/Getty Images
The Chrisleys are facing up to a tough few months, but their nearest and dearest haven't abandoned them just yet. David, the CEO of Superior Marketing, the celebrity couple's dedicated marketing firm, confirmed in a statement to Us Weekly that he's continuing to stand by them "because they are a good family" and have "good values." Moreover, David argued, "People don't see the real side of them; they only see the TV side." 
He would like the public to get a closer look at the "Chrisley Knows Best" stars, reasoning the couple doesn't deserve all the negative attention they've been getting. "It's been very difficult for the family and they'd like people to respect their privacy," David shared. Todd and Julie will be sentenced in October, and in the meantime, Superior Marketing is going to support them as much as possible. David is hoping to continue working with the couple even after their fate is sealed. 
Deadline reports the reality stars are facing up to 30 years in prison for their crimes, which run the gamut from bank fraud to tax evasion and date back several years. During an emotional installment of the "Chrisley Confessions" podcast, Todd admitted it was "a very sad, heartbreaking time for our family." USA Network will release the second part of Season 9 of their hit show later this month, but it remains to be seen whether "Chrisley Knows Best" will continue afterward. 
Lindsie Chrisley also spoke out in support of her estranged family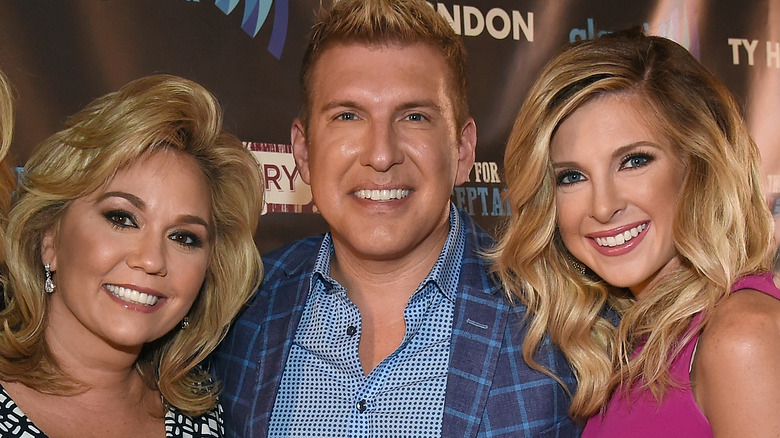 Rick Diamond/Getty Images
Although this is undoubtedly a difficult time for them, one good thing has come out of Todd and Julie Chrisley's legal woes — estranged daughter Lindsie Chrisley bridged the gap between the family in a surprisingly public manner. Per Us Weekly, during a recent episode of her podcast, "Coffee Convos," Lindsie expressed regret over how she'd previously spoken about her family. In particular, the former reality star wanted to clarify there is room for reconciliation, acknowledging she had "put my foot in my mouth" by claiming otherwise.
Lindsie confirmed, once and for all, that she loves her parents, siblings, and grandmother unconditionally. Even though the podcaster isn't sure what the future holds, she's sure of that above everything. The "Chrisley Knows Best" alum testified in support of her parents during their trial, painting Todd as a dedicated father who was less interested in his business because his focus was on family first and foremost. The two have been estranged since 2012 when Lindsie eloped with ex-husband Will Campbell against her father's wishes.
Her comments are in stark contrast to the podcaster's negative reaction when Todd spoke out in support of his daughter, following the announcement of her divorce, in August 2021. People noted at the time that Lindsie wasn't impressed he chose to address her publicly, reasoning there were plenty of opportunities to speak privately. Thankfully, the father-daughter duo appears to have sorted through their issues in the intervening months.