Why Royal Fans Think Meghan And Harry Could Be Planning Another Interview With Oprah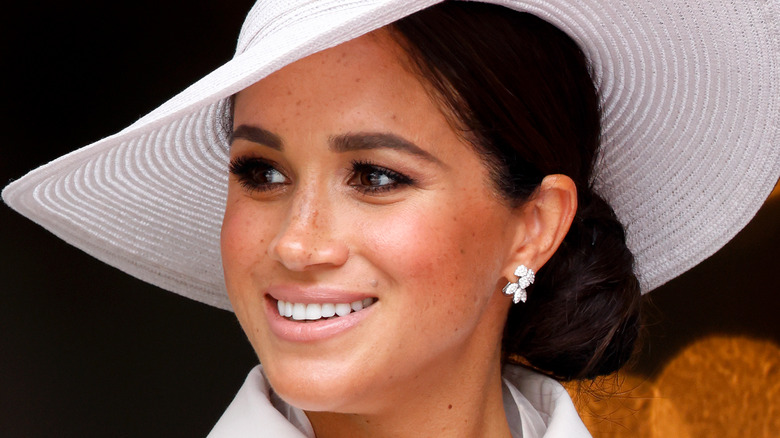 Max Mumby/indigo/Getty Images
There are interviews with Oprah and then there is the interview with Oprah, as anyone who watched Meghan Markle and Prince Harry's Oprah interview knows. The two-hour sit-down with the Duke and Duchess of Sussex took the entire world by storm. Now, rumors are brewing of a follow-up interview.
The initial bombshell interview with Oprah surpassed expectations and shocked royal watchers everywhere. Per Vanity Fair, Meghan and Harry opened up like never before during the interview and aired some family drama that created a royal rift like no other. The unforgettable television event has even become part of the curriculum in at least one British school. 
Considering just how closely people follow the royal family, it's safe to say that a lot of people would tune in if the couple sits down for another interview. But just how likely are we to get a follow-up with the couple — especially now that they're trying to live a more private life — and why do people think they're planning another interview?
Meghan and Harry recently visited Oprah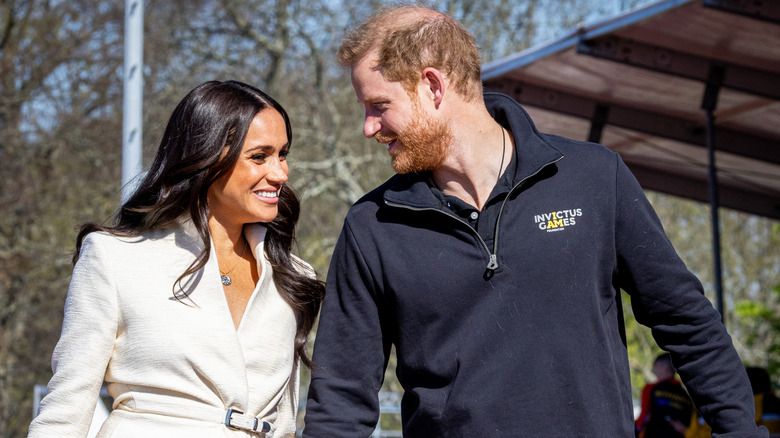 Patrick Van Katwijk/Getty Images
People are convinced that a second interview is happening because Meghan Markle, Prince Harry, and a friend were spotted driving to Oprah's house on June 25, according to the Daily Mail. Photos obtained by the publication show the couple pulling up to the journalist's $100 million home in Montecito. Prince Harry was seen driving, dressed casually in sunglasses, a t-shirt, and a baseball cap.
Of course, it's possible that the couple was simply going to visit a friend on the weekend, especially considering Harry's casual attire. One of the things that made the first interview so memorable was how comfortable Meghan and Harry were with Oprah, which is because they're friends. As Insider points out, Oprah went to the couple's royal wedding in 2018, has met Markle's mom, and even bought Archie a gift when he was born.
Royal fans might be getting their hopes up over nothing, but that's not stopping them from speculating. "If there's a second interview, I'll guarantee you'll be watching and it'll have the highest ratings EVER for a tv interview," one fan tweeted. "On the other hand; they could simply be visiting a friend and neighbour for a BBQ and drinks in the garden on a fine sunny day."
The Sussexes brought a special friend with them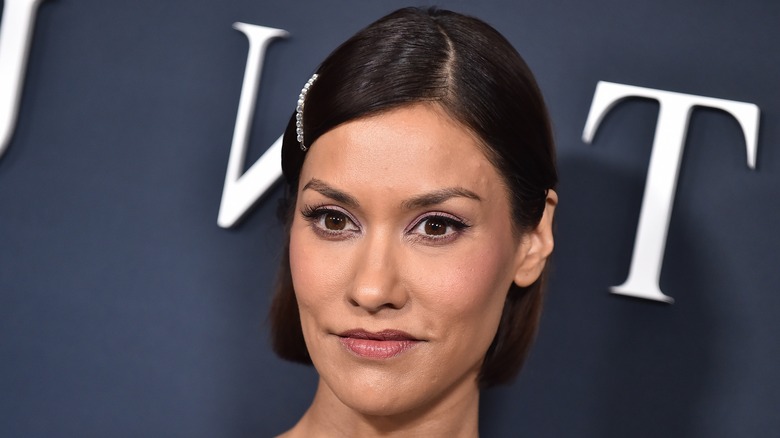 DFree/Shutterstock
Questions of a second Oprah interview aside, fans are wondering who the third person accompanying Meghan and Harry to her house was. The woman was seen sitting in the front seat of the all-black Range Rover next to Prince Harry, while Meghan sat in the back next to a car seat. According to The Mirror, the person was likely Janina Gavankar, a long-time friend of the duchess. 
Gavankar is so close to the couple that she was there with them watching their Oprah interview when it first aired. "We're all happy that we are in a new era," she said on "This Morning" (via People) after it aired. "You know, we get to tell the truth. Things are different now. It is nice to see them feel free."
If the couple did meet with Oprah to plan another interview, Gavankar seems a likely candidate to accompany them. Either way, it's nice to see that Meghan and Prince Harry are keeping their friendship with Oprah alive.