Jersey Shore Stars Reflect On Their 15 Years On Screen - Exclusive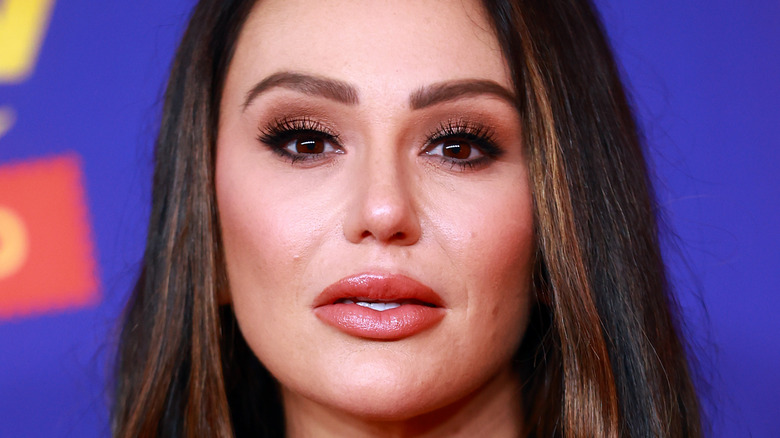 Matt Winkelmeyer/2021 MTV Movie And TV Awards/Getty Images
Whether you love reality TV or hate it, you can't deny its awesome power. The genre has had a hold on viewers for decades now, with the likes of "The Bachelor" premiering all the way back in 2002. But of all the reality TV programming that has defined the genre, "Jersey Shore" stands apart. Its cast members became bonafide celebrities in their own right when the original series dropped in 2009, and it's only been uphill since. Almost 15 years later, the franchise is stronger than ever, with the likes of Nicole "Snooki" Polizzi, Vinny Guadagnino, and Jenni "JWoww" Farley transforming from everyday shore-goers to influential stars.
You may think that "Jersey Shore" is just another reality show and that we're simply over-excited reality fans who geek out whenever a franchise like it grows. But you may be surprised to learn that "Jersey Shore" has consistently been named one of the most influential reality shows in history, with colleges and universities dedicating entire classes to the series. With that kind of power comes some major personal growth, and ahead of the Season 5 premiere of "Jersey Shore Family Vacation," we sat down with Farley, Mike "The Situation" Sorrentino, and Deena Cortese to discuss the 15 years of "Jersey Shore" and the impact of the franchise.
Mike reflects on his on-camera vulnerability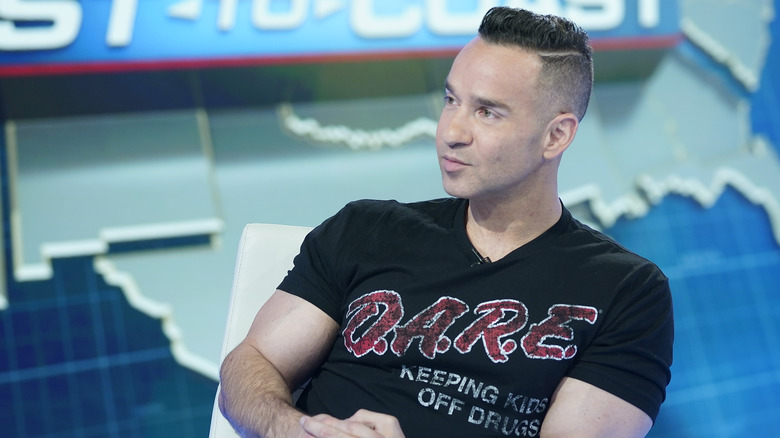 John Lamparski/Getty Images
Take a moment to think of some of the people who have been in your life the longest — perhaps a sibling, spouse, or best friend who goes all the way back to high school days. With more and more time spent with someone comes the ability to share the most vulnerable sides of ourselves, and it seems as though 15 years on camera has allowed the cast of "Jersey Shore" to share their most private feelings with the world. During our interview, Mike "The Situation" Sorrentino reflected on what it's really been like to be on camera all these years, sharing that with time, he's become far more open than any of us could've anticipated.
"The dynamic between us is a once-in-a-lifetime type of thing. It's lightning in a bottle, and we've turned 15 minutes of fame into 15 years," Sorrentino said. "The format of changing different locations and seeing how we adapt to that is amazing TV. As long as MTV will have us, we'll continue making great TV for the fans."
Divulging that being vulnerable on screen has been "very therapeutic" for him, Sorrentino further revealed that it's the personable experiences that make "Jersey Shore" and its spin-offs so "relatable."
The stars dish about the Jersey Shore community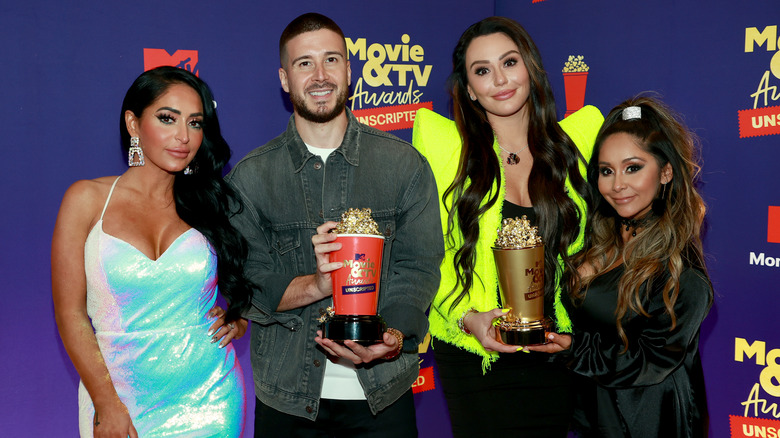 Matt Winkelmeyer/2021 MTV Movie And TV Awards/Getty Images
Further reflecting on bringing such a vulnerable side of himself to the screen, Mike "The Situation" Sorrentino highlighted his own struggles with addiction — and legal trouble — as points of relatability, telling us that bringing such personal issues to light has kept the franchise going.
"I've shared my addiction and my recovery, and my court case, and me coming out of prison and such. That's the reason why the show has been around for so long," Sorrentino said. "Jenni has shared her struggles as well as all of us. That's a testament to who we are and that our story continues."
For her part, Jenni "JWoww" Farley brought up fellow cast member Angelina Pivarnick, who as of publication is going through a devastating divorce.
"Unfortunately, [Pivarnick is] going through some things right now and it's very polarizing, and we also film a television show, so those things take front and center," Farley said. "When we give her advice, we're like, 'It's not going to last forever, you're going to get through it, and you just have to go through the trenches during it.' It sucks, but we're all here for her, so that's all that matters."
New episodes of "Jersey Shore Family Vacation" premiered at 8 p.m. ET on June 23.