Melania Trump's Former Chief Of Staff Shares An Eyebrow-Raising Text Exchange From January 6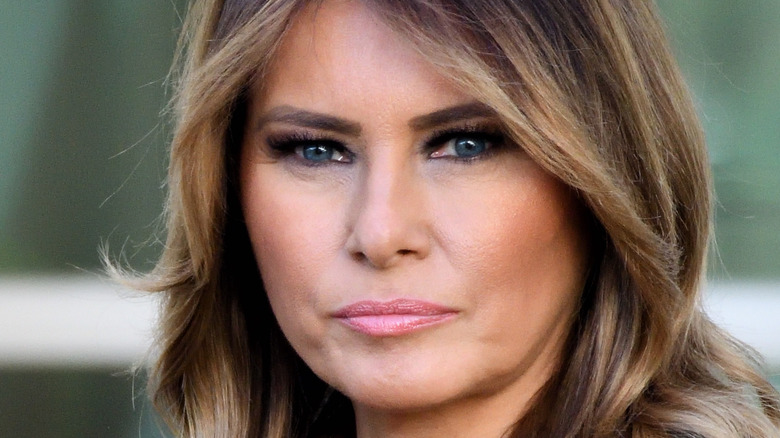 Evan El-Amin/Shutterstock
According to Melania Trump's former Chief of Staff and former Press Secretary Stephanie Grisham, the controversial wife of Donald Trump was engaged in a photoshoot of rugs in the White House on January 6, 2021 when all hell broke loose (via Daily Mail).
Now, Grisham is revealing a text exchange between her and Melania that seems to cast a very questionable light on the former First Lady's sense of accountability for the Capitol riots. Grisham was seemingly prompted to share the series of texts after White House aide Cassidy Hutchinson testified in the January 6 hearings — although to be fair, Grisham also included them in her book, "I'll Take Your Questions Now: What I Saw at the Trump White House," which was published in September of last year (via The New York Times).
"Do you want to tweet that peaceful protests are the right of every American, but there is no place for lawlessness and violence?" the former Chief of Staff texted her boss, Melania (via Politico).
It's the First Lady's answer that has everyone's jaws on the floor.
This is not the first time Stephanie Grisham has spoken up about the text exchange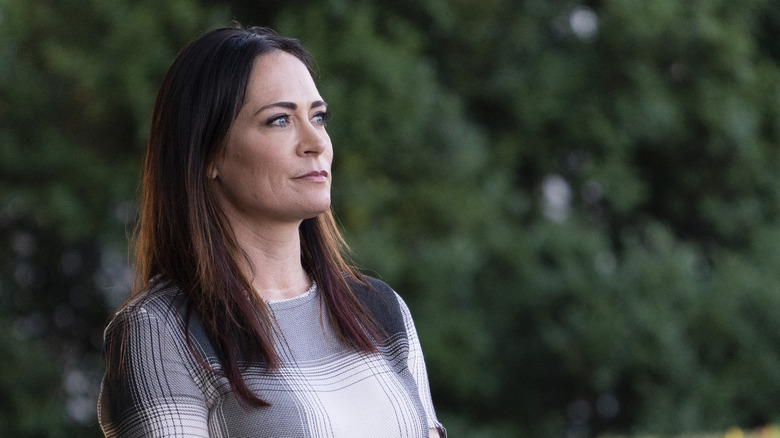 Bloomberg/Getty Images
As Stephanie Grisham revealed in her book, on January 6, she asked her then-boss Melania Trump if she wanted to send a message to rioters that their peaceful protests were welcome, but that "there is no place for lawlessness and violence?"
Grisham also posted the text exchange to Twitter on Tuesday, noting Trump's response was a curt one-word answer: "No" (via Newsweek). As the former White House staffer shared in her book about the incident, "It broke me. I took a breath and waited another minute. You learned to do that in the Trump White House: make sure you are grounded and not acting out of the moment. Then I resigned" (via Daily Mail).
Over on Twitter, upon Grisham posting the texts, someone accused her of just speaking up about this now, to which Grisham responded, "I've spoken about this since the day I resigned on Jan 6."
Meanwhile, after seeing Grisham's tweet, many Twitter users condemned the former first lady for her text brushing off Grisham's concerns. But other people came to Trump's defense, with one person notably tweeting, "Oh boo hoo, she wouldn't let you put your words in her mouth, poor you."