The Cast Of All Star Shore Shares The Biggest Challenges From Season 1 - Exclusive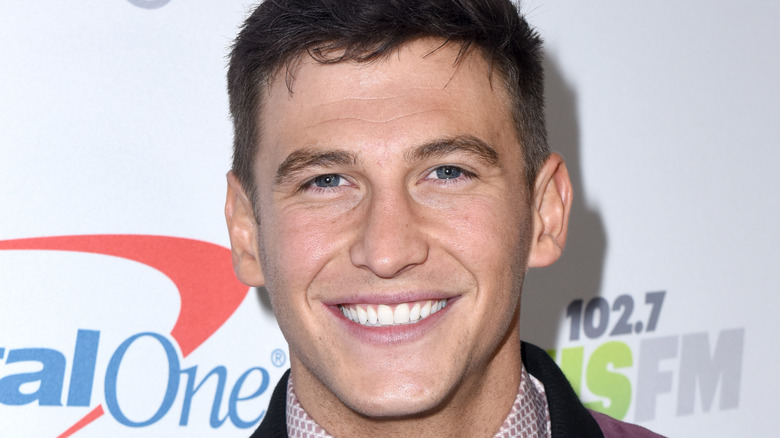 Vivien Killilea/Getty Images
Paramount+ recently released "All Star Shore," the first-ever party game competition show. Viewers can watch contestants compete in party-style games for a cash prize while staying at a vacation shore house in the Canary Islands. Best of all, the contestants are familiar faces from popular reality shows like "Jersey Shore," "Geordie Shore," "Love Is Blind," "RuPaul's Drag Race," and "The Bachelor" franchise.
While competing for the prize, the contestants encountered many challenges and unexpected situations. During an exclusive interview with The List, Blake Horstmann of "Bachelor in Paradise," Giannina Gibelli of "Love is Blind," and Vanessa "Vanjie" Mateo of "Drag Race" opened up about how different this competition was from anything they'd done before and how hard it could be. Although it's a party game with fun personalities from all different shows, it was still challenging. Not only were there the physical challenges of the games and filming conditions, but for Gibelli and Horstmann, there were also emotional challenges to overcome. Both were coming into this series after being on dating shows, and it was difficult to open themselves up to another experience.
Cast members were pushed to their limits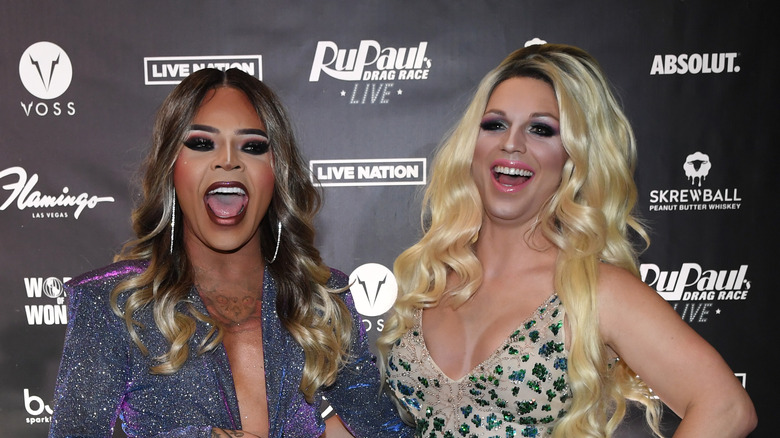 Ethan Miller/Getty Images
Although Giannina Gibelli, Blake Horstmann, and Vanessa Vanjie Mateo (Vanjie) all had experience with reality television, going onto "All Star Shore" was more physically demanding than any of them were used to. Horstmann and Gibelli both came from dating shows, which were an entirely different experience — and although "Drag Race" had accustomed Vanjie to competitions, he wasn't used to the style of competition that this series called for. 
"When I signed on to do the show, my mindset was, 'I'm going to go party.' I didn't really think I was going to be running up and down the beach, wearing things, and doing all this athletic stuff," Vanjie said. "I'm thinking, 'If they're inviting me, I don't think it's going to be that kind of a challenge.' What did I know?"
Gibelli agreed that she'd thought it would be more like a vacation, adding that she was unprepared for the weather and the hours. "You think it's going to — 'I'm in bikinis all day. It's going to be so nice.' It's either, you're literally scorching to death, or you're freezing. It was really hard to do that in the morning, then party at night, and then do it all over again and run up and down," she said. Vanjie agreed with Gibelli about the schedule and explained that they often stayed up as late as 4:00 a.m. and woke up at 7:00 a.m. for filming.
Was going on the show worth it?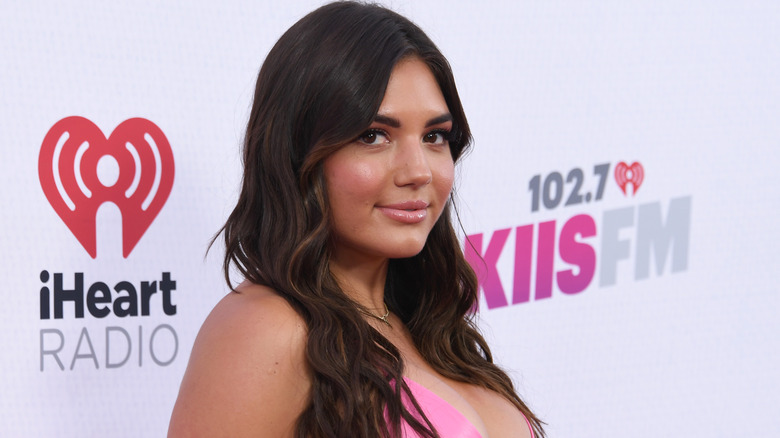 Jon Kopaloff/Getty Images
Although they were all surprised by the challenges that they faced on "All-Star Shore," all three cast members left feeling proud of what they accomplished. "When you are pushed to do something, you are always surprised at yourself and what you actually can do athletically and even being hungover ... I was really surprised with myself a lot of the time," Vanessa "Vanjie" Mateo told The List. 
Giannina Gibelli agreed. Beyond what she'd done physically, she was even more impressed with herself for opening up and connecting with people even after all she'd been through on "Love Is Blind." Gibelli described the different experiences by saying, "After my experience mentally [on "Love Is Blind"], it was really tough. After this, I was like, 'Wow, I'm stronger. I'm more mentally strong.' That's what I took out of it, personally."
Blake Horstmann was surprised by the way the show turned out for him. He'd agreed to sign on because it wasn't another dating show, but in the end, he formed a real connection with someone there. Despite the obstacles and dramas, he said, "It was awesome. I love meeting everybody, and it's something I would do again. I can't say that about all the shows I've done."
"All Star Shore" is streaming on Paramount+ June 29.