Gigi And Bella Hadid Sport Otherworldly Hairdos On The Marc Jacobs Runway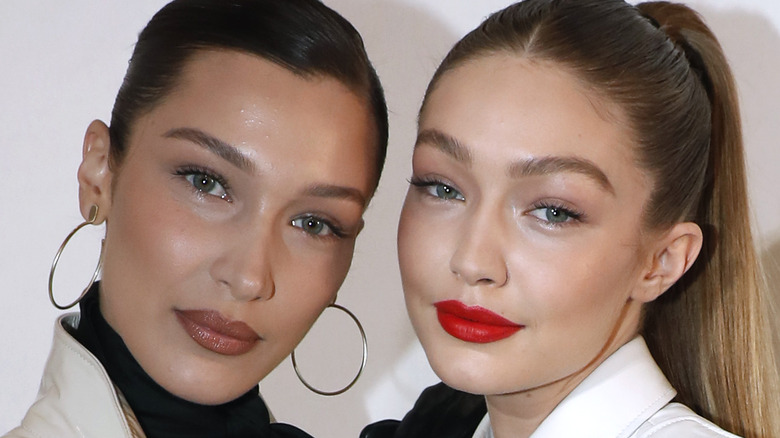 Bertrand Rindoff Petroff/Getty Images
The Hadid sisters are known for their iconic looks. Both on and off duty, Bella and Gigi Hadid have undergone stunning transformations in the public eye. No one can say that the supermodels don't take their jobs seriously. As two of the most recognizable models in the fashion industry, they seem to have taken steps alongside designers to create bolder, edgier looks. Gigi and Bella aren't afraid to take fashion risks and have debuted unusual looks on the most renowned runways.
But their most recent fashion spectacle has fans raising their eyebrows and wondering: Was that real??
After the pandemic largely shut down the fashion world, Marc Jacobs' 2021 runway show was one of the most anticipated of the season. It also marked one of Gigi's first runway appearances after having her baby with Zayn Malik (via BuzzFeed). The runway rocked the fashion world, but it seems Marc Jacobs and the Hadid sisters were set on making their 2022 appearance even more striking.
Gigi and Bella Hadid sported shaved heads and blunt bangs at Marc Jacobs' show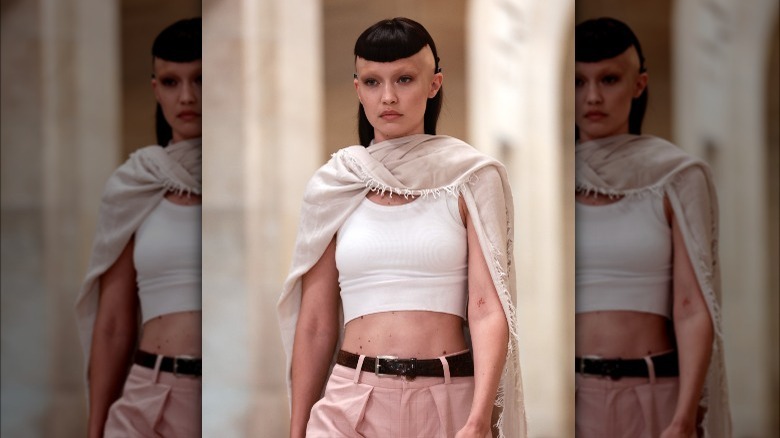 Dimitrios Kambouris/Getty Images
Yes, you read that right. And we're just as surprised as you. Both Gigi and Bella Hadid strutted the runway at New York City's Public Library with half-shaved hairstyles and bleached eyebrows. The famous supermodels were nearly unrecognizable during Marc Jacobs' show, according to People. The dark hairstyles featured bold micro bangs and side sections that appeared to have been shaved off.
Some online spectators poked fun at the looks. "Are they auditioning for one of the Star Trek shows," someone tweeted. Another Twitter user shared that the looks were "giving Zoolander vibes."
But the Hadid sisters did not shave their heads to get these otherworldly hairdos. According to Cosmopolitan, they were achieved through intricate prosthetics. Makeup artist and SFX extraordinaire Noël Jacoboni let fans in on how the magic worked in an Instagram post featuring Bella's runway appearance at the show.
"The entire thing [was] surreal," she wrote. "Today was the perfect marriage of my ability to do a bald cap as well as work for one of my favorite designers with some of the top models in the industry."