If You're A Pisces, Here's The Adult Toy You Should Try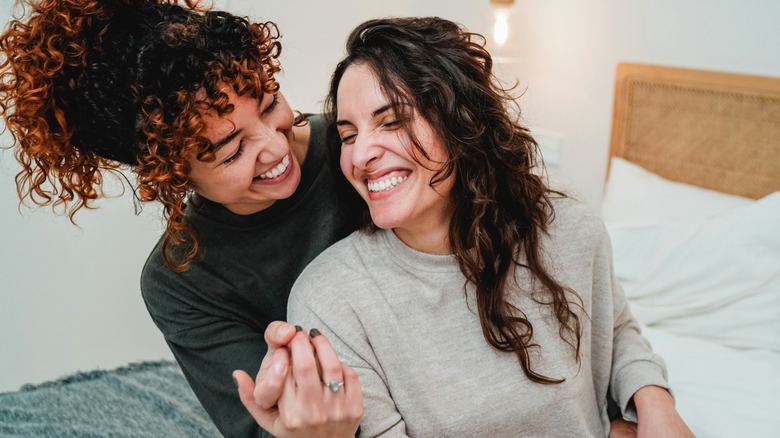 Vane Nunes/Shutterstock
Pisces is one of the dreamers of the zodiac, with an emotionally-grounded approach to their romantic and platonic relationships that make them a prize to know and love. Getting to know a Pisces' characteristics and desires is often a joyful task, as the water sign readily opens up to those who express an appreciation for their approach to life. Emerging from an instinctive secrecy, which protects vulnerable Pisces from outside threats, the sign can come into their own through sensual and emotional experiences, which are likely intertwined in their romantic imaginations. 
Pisces often show love through giving rather than receiving, and may put aside their own needs while caring for a partner. But for a Pisces looking to treat themselves or for an imaginative Pisces' partner to find their sweet spot, it may require outside-of-the-box thinking, along with more tried and true sensual tools. As Pisces tend to go for deeper romances than short-term flings, they have plenty of time with and without a partner to try out their favorite fantasies.
Try something that stimulates multiple senses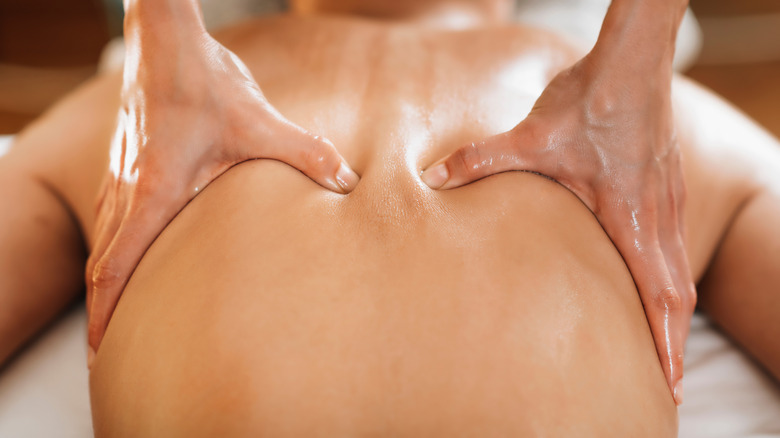 Microgen/Shutterstock
Pisces may like to let their imaginations do most of the work when it comes to spending time with their favorite adult toys, making a non-realistic choice right up their alley. StyleCaster recommends We-Vibe's Tango vibrator, which is both sweet and discreet, and perfect for Pisces.
Refinery29 suggests the Liberator Heart Wedge cushion as the ultimate romantic's stimulator of choice. The velvet heart shape conforms to whatever shape or angle the mutable Pisces is into, and its plush aesthetic is a welcome departure from other toys' detached silicon feel. However, the outlet also acknowledges Pisces' desire to mix things up in their intimate settings, and pitches Babeland's Candy Colored Glass Dildo. This exact product is unavailable as of publication, but the Spectral Glass Dildo — which is similar in shape and function — is begging to be purchased. 
For the Pisces focused on a luxurious sensual experience, Refinery29 also recommends Babeland's massage candle, which can go from setting the perfect mood to stimulating the physical senses during play. With Pisces' obsession with the perfectly soft and dreamy atmosphere, a sweet smell and oily rubdown are sure to pass the bedroom vibe check.
The water sign may crave some luxurious self-care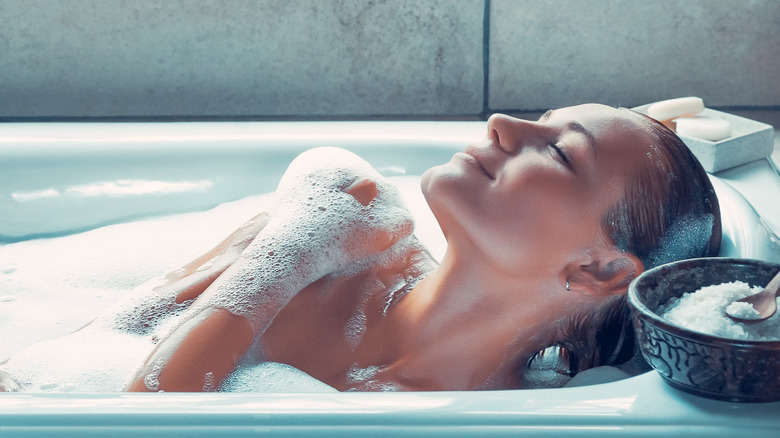 Anna Om/Shutterstock
Glamour's toy of choice leans into Pisces' water element as a deciding factor in location for their intimate moments. Setting the scene for some bath time play, the outlet suggests a waterproof vibrator, like We-Vibe's Rave, alongside Maude's tub kit. Pisces are all about indulgence, and a soak with relaxing salts and coconut milk bath may be the sensory experience the sign has been craving.
Vice has a unique take on Pisces, comparing their tender exterior to other water signs who may have secret impulses. This outlet suggests that the adventurous Pisces may like to test out their mischievous side with a beginner ball gag to spice things up. Of course, body safety is a main priority, and comfort between partners makes for the perfect balance between tease and risk.