How Meghan And Harry Reportedly Feel After The Palace's Bullying Investigation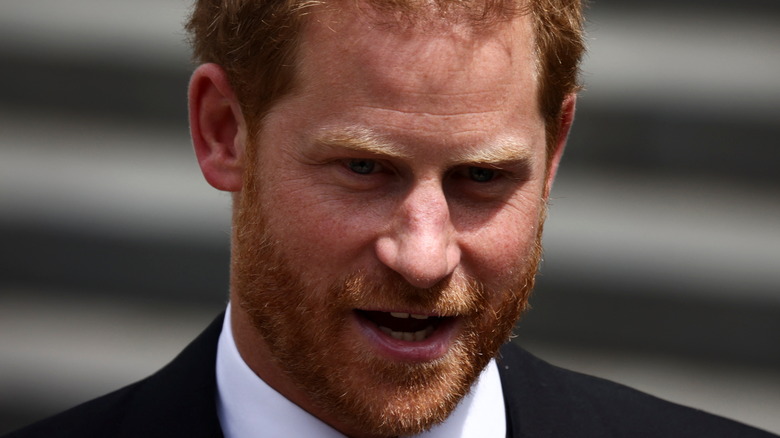 Wpa Pool/Getty Images
We may receive a commission on purchases made from links.
Meghan Markle and Prince Harry haven't been shy about filing lawsuits, but their legal entanglements go beyond that. One that you might have forgotten about in all of the recent legal drama involves the accusation that Meghan was bullying royal staff members, per Newsweek. The investigation just wrapped up and, according to E! News, the Duke and Duchess of Sussex aren't happy. 
In case you're not caught up on royal news, allow us to fill you in. Per The Times, it came to light in 2021 that one of Meghan's former aides made claims that she was bullied by the duchess back in 2018. Other claims of bullying surfaced, per The Sunday Times, and there were allegations that staff members were "reduced to tears" and "humiliated" by Meghan, leading to an investigation.
Meghan and Harry denied that any bullying went down, saying in a statement (via E! News) that they were "saddened by this latest attack on her character, particularly as someone who has been the target of bullying herself and is deeply committed to supporting those who have experienced pain and trauma." 
Meghan and Harry are 'disappointed'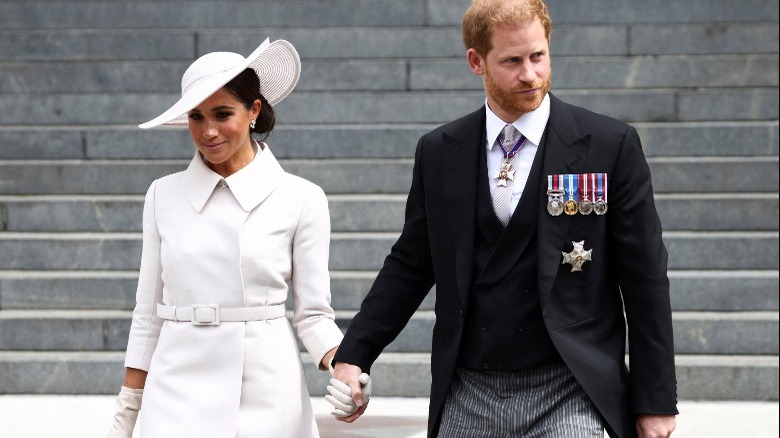 Wpa Pool/Getty Images
While the investigation into Meghan Markle's alleged bullying of palace staff has officially ended, the findings are being kept under wraps — something that she and Prince Harry are reportedly "disappointed" about, as an insider revealed to E! News.  
While no official reason has been given for why the findings of the investigation aren't being released to the public, many of Meghan's fans think it's a cover-up. "Clearly the bully claims against Meghan Markle are false because the Royal Family would do NOTHING to protect her," tweeted author and activist Dr. Shola Mos-Shogbamimu. "The bullying inquiry most likely incriminates the Royal Family which is why it's being buried."
Others think that the timing of the investigation was suspicious, as it was announced shortly before Meghan and Harry's bombshell interview with Oprah last year. "Listen if you publicly say you're putting me on trial you better tell the verdict publicly too," tweeted broadcaster Genelle Aldred. "If there was anything there they would have said something. Seems like smoke and mirrors to me. I said at the time it felt like a massive deflection from the Oprah [interview]."
Meghan's latest lawsuit is even closer to home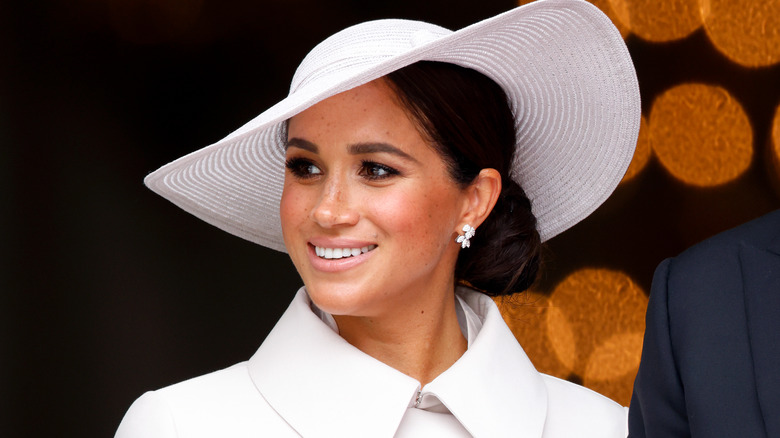 Max Mumby/indigo/Getty Images
Meghan Markle won't have much time dwell on the bullying investigation, though, because she's got other legal troubles. According to TMZ, Meghan's half-sister Samantha Markle is suing her for defamation. Samantha, who shares a father with Meghan, says that her sister made up lies about her during her interview with Oprah last year. 
This isn't the first time Samantha has made a public jab at her sister. Last year, she published a tell-all titled "The Diary of Princess Pushy's Sister Part I." Now, Samantha is claiming that Meghan's comments about her during the interview "have hurt sales of her autobiography, prevented her from getting jobs and caused emotional and mental distress," according to TMZ. 
Then again, Meghan doesn't seem to be taking the lawsuit too seriously. As her lawyer, Michael Kump, told TMZ, Samantha's lawsuit is "baseless and absurd" and "a continuation of a pattern of disturbing behavior." He said that Meghan's legal team "will give it the minimum attention necessary, which is all it deserves."