Matt Czuchry Reveals How He's Different From His Gilmore Girls Character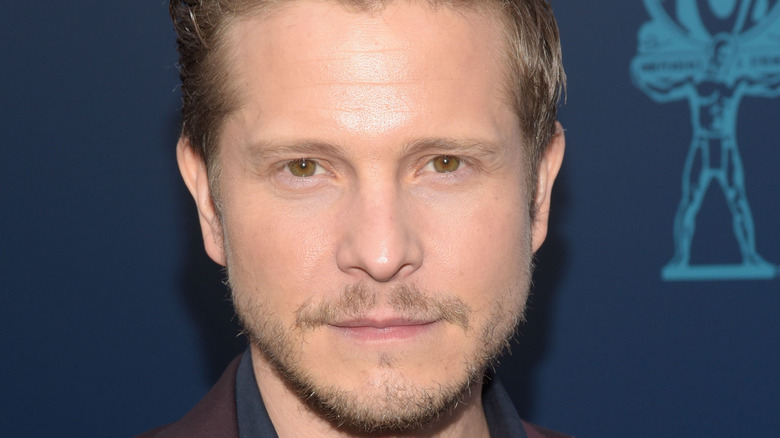 Michael Tullberg/Getty Images
Matt Czuchry played a beloved character on "Gilmore Girls," but he also had to deal with intense fans who believed he and Logan Huntzberger were interchangeable, as the actor explained during an episode of "The Late Show with Stephen Colbert."
Almost as soon as Logan showed up, they would accost him in the street, yelling about how Rory really belonged with Jess or Dean. Czuchry took it all in stride, particularly since the actor, who's gone on to enjoy a lucrative TV career, was so desperate to be a part of the show in the first place.
Czuchry auditioned for a couple other "Gilmore Girls" roles before landing Logan, including another of Rory's prospective love interests. Naturally, these days, he couldn't imagine playing anybody else, with Czuchry thrilled to reprise his role in "Gilmore Girls: A Year in the Life." 
Logan even ended up having a significant role in the proceedings after possibly fathering a child with Rory, his college girlfriend. Czuchry wouldn't say if it was him either way, reasoning to Us Weekly that it's not his place to reveal such a big secret.
Moreover, things could change if/when the series comes back for more episodes, so he doesn't see the point in ruining it for everyone. Logan clearly still means a lot to Czuchry, but, despite his ongoing love for his most famous character, there's one major way the actor is different from him.
Matt Czuchry isn't quite as fearless as Logan in real life
Plenty of people still argue, even all these years later, that Rory picked the wrong man, but, personally, Matt Czuchry loved the ending of "Gilmore Girls." 
That doesn't mean the actor necessarily feels as though he and lovable bad boy Logan are kindred spirits, however. In particular, Czuchry admitted that he doesn't share Logan's adrenaline-junkie spirit, sharing during a Reddit AMA that he's actually pretty terrified of heights.
A fan wondered whether the "Gilmore Girls" star would "ever consider doing any of the Life and Death Brigade's stunts in real life." The fan added that Season 5 episode "You Jump, I Jump, Jack," which features some jaw-dropping and death-defying stunts, was their "favorite episode ever." 
In reality, Czuchry wouldn't take part in anything of the sort since he'd simply be too scared. The actor did acknowledge, at the same time, "In terms of Logan's sense of adventure and grand gestures and spontaneity, those are elements that I try to take from him and apply to my own life." 
Although he reprised his most famous role in "A Year in the Life," Czuchry is hopeful fans will continue to follow his career even beyond the beloved show, as he told TV Guide. Hopefully, his future work won't require too many daring scenes.
He reckons their adventures bonded Logan and Rory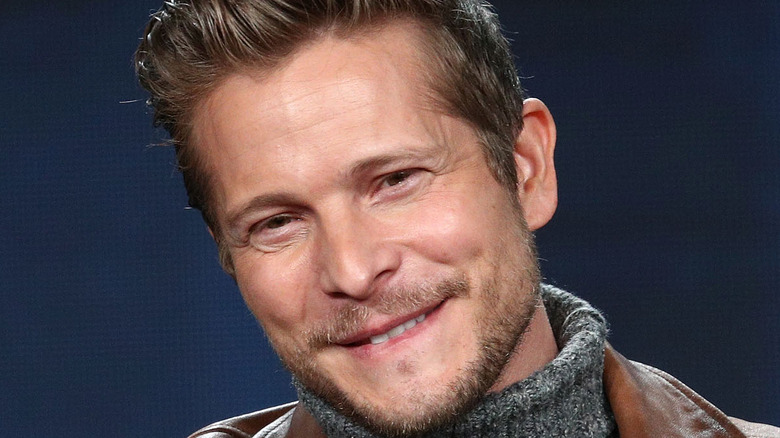 Frederick M. Brown/Getty Images
Considering how many fans believe Rory should've ended up with her college boyfriend, Logan, the alternate ending to "Gilmore Girls" might have made more sense to them, as it allows for more interpretation. 
At least "A Year in the Life" provided some wish fulfillment, particularly since it culminated with a major cliff-hanger. Per The Hollywood Reporter, after Rory and Logan reconnect and have an affair, she finds herself pregnant. Actor Matt Czuchry saw it as a natural progression of their relationship. 
He shouted out "You Jump, I Jump, Jack" as a complementary episode to the revival's big finale, which sees Rory and Logan seemingly saying their goodbyes for good this time. 
While chatting to ET Online, Alexis Bledel, who plays Rory, argued, "Rory and Logan have always had a love for each other that has gone back and forth. ...They're both in the same place at the same time in this particular story. So it's a mutual relationship that they're carrying on."
As for Czuchry, he told Time that the best side of the couple was exemplified in their experiences with the Life and Death Brigade, noting that they're all about "taking risks" and "having adventures." The "Gilmore Girls" star opined, "Logan knows that Rory is having a difficult time in her life and is trying to push her forward to the next moment." He adds: "It was a great way to wrap up their story."