Is Howard Stern Really Going To Run For President Alongside Bradley Cooper?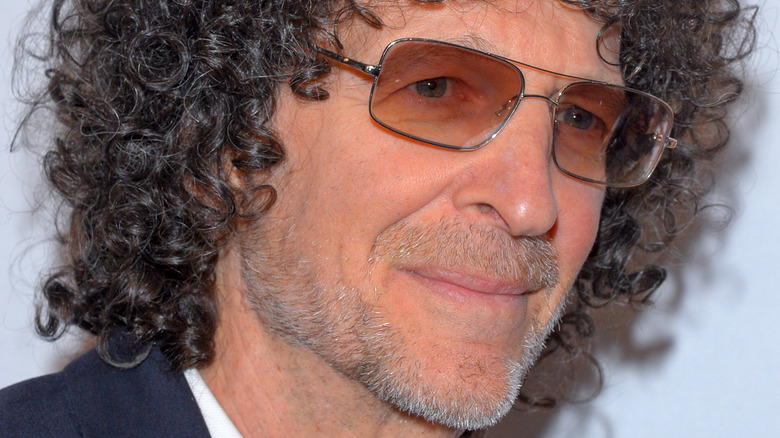 Ron Adar/Shutterstock
The 2024 presidential race is looking more and more interesting. Just this week, Vice President Kamala Harris cast doubt upon whether President Joe Biden would be running for reelection. Adding fuel to the fire is that even Democrats seem to be saying the soon-to-be 80-year-old may be too old to serve a second term.
So who might be the nominee in Biden's place should he opt not to throw his hat in the ring again for the top job? Insiders are saying Hillary Clinton may step up again (via CNN). Or, perhaps Harris will run, but her approval ratings are not very inspiring according to Politico.
Meanwhile, on the Republican ticket, the field is equally unclear. Donald Trump has of course teased the possibility of a 2024 bid, but nothing is definite yet. Rumors suggest he may declare his candidacy as early as July 4th weekend, however (via NBC News). And then there's Florida Governor Ron DeSantis, who Trump boldly contended he would beat, but polls are mixed (via The Guardian).
Now, radio legend Howard Stern is touting a potential run, with A-list actor Bradley Cooper as his VP (via HuffPost).
Howard Stern thinks Bradley Cooper could bring in a big swath of voters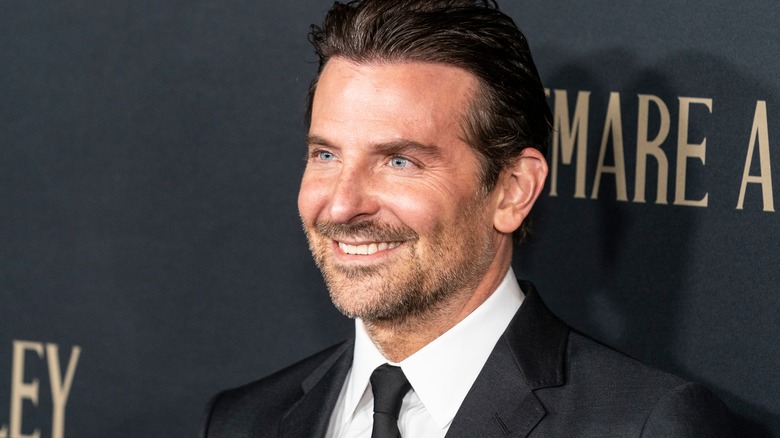 lev radin/Shutterstock
Howard Stern thinks he has the ticket to beat them all in the fall. The long-time disc jockey said if decides to run for commander in chief in 2024, Oscar nominee Bradley Cooper has already agreed to be his number two. When the "A Star Is Born" actor offered his support for the idea of Stern's presidential bid, the 68-year-old asked if Cooper would be his VP. "Done," the Hollywood heartthrob reportedly said (via HuffPost).
About the would-be dream team, Stern said on his SiriusXM show, "This guy is gonna bring in the female vote like you wouldn't believe."
Of course, this isn't the first time that Stern has floated the idea of a White House bid, having declared he was considering the career change in November of last year. At that time he opined about requiring vaccinations, "This is my country. I've got too many morons living here. We could be past a lot of this COVID business" (via Yahoo!).
At this time, whether or not he's serious about a Stern/Cooper ticket, Twitter sure has a lot to say.
Social media has some thoughts about a Stern/Cooper ticket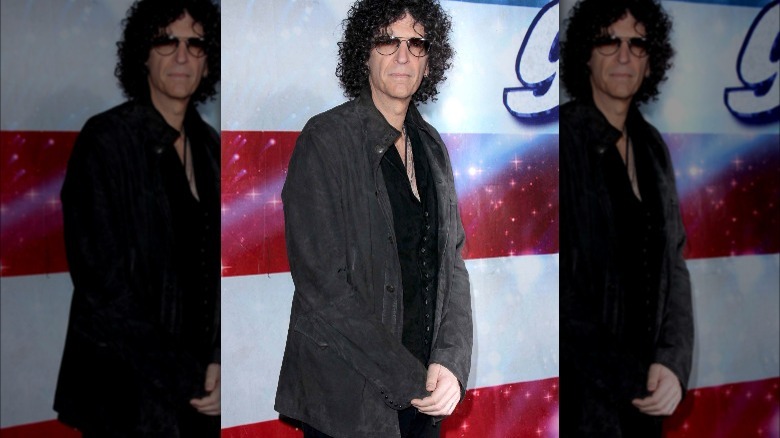 Kathy Hutchins/Shutterstock
While we don't know how serious Howard Stern is about running for president in 2024 with Bradley Cooper as his running mate, Twitter already has opinions. One social media user said the whole thing was just "schtick" to get ratings for his radio show.
"If Howard Stern is serious about changing things & can make it clear on how to change them, I think he would do a lot better job than most moderate Democrats, who I still support more than the evil Republicans," tweeted someone else in reaction.
But other Twitter users pointed out that Stern has not always treated women very well on his show, with one person accusing him of being a "chauvinist."
At time of writing, Cooper had yet to comment on the potential ticket. But since he eschews social media, we may not hear much on the prospect of him eyeing a future in politics — unless he actually goes for it!