The Palace's Annual Review Has Handed Down A Decision About Queen Elizabeth's Future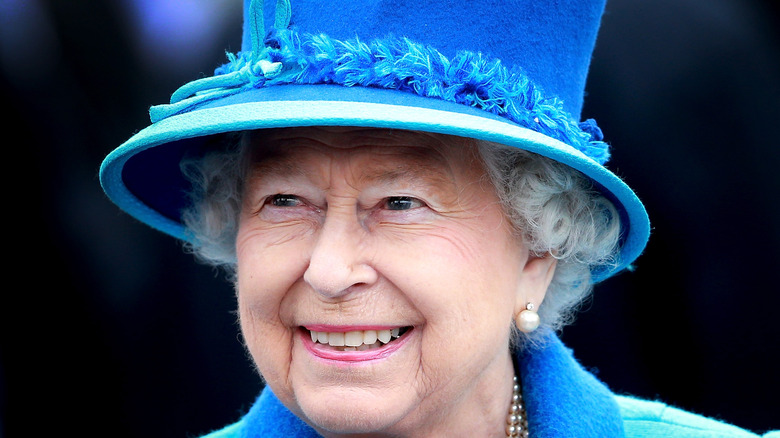 Chris Jackson/Getty Images
It's no secret that Queen Elizabeth has been slowing down due to health and mobility issues over the past year. While she was seen on the royal balcony during Trooping the Colour at her Platinum Jubilee, as well as at the closing ceremony, she decided to step back from other events during the festivities, including the Service of Thanksgiving and the Epsom Derby, due to "discomfort," per CNN.
"When it comes to how to mark 70 years as your queen, there is no guidebook to follow. It really is a first. But I have been humbled and deeply touched that so many people have taken to the streets to celebrate my Platinum Jubilee," Elizabeth said in a statement, per Yahoo! "While I may not have attended every event in person, my heart has been with you all; and I remain committed to serving you to the best of my ability, supported by my family."
In fact, Elizabeth is relying on her family more than ever, particularly Prince Charles, who is next in line for the throne. In May 2022, the Prince of Wales presided over the State Opening of Parliament and gave the queen's speech, with Prince William also in attendance, per People. In addition, Charles delivered the opening speech at the COP26 United Nations climate summit in Glasgow when his mother was unable to attend in-person, per Reuters. 
And now it appears that Elizabeth will be carrying out less when it comes to her official duties moving forward.
Buckingham Palace has changed the queen's duties for the first time in a decade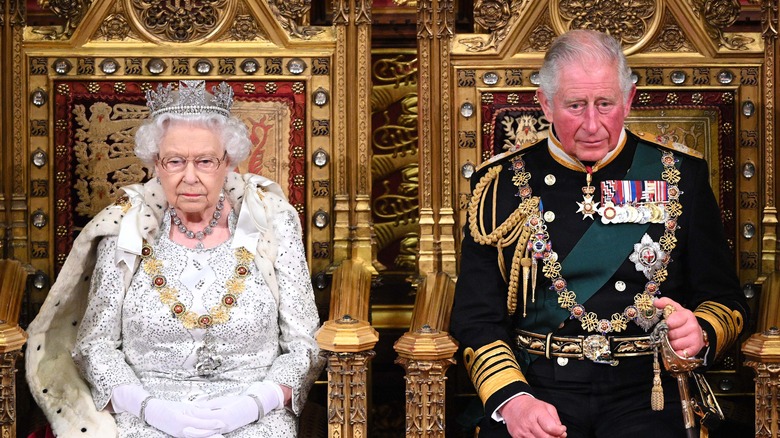 Wpa Pool/Getty Images
Buckingham Palace has changed the list of duties that Queen Elizabeth needs to carry out throughout the year. According to Daily Mail, it has been at least a decade since the palace last made any alterations to the queen's royal duties.
While Elizabeth will still be the Head of State and Head of Nation, she will no longer be required to attend specific events, such as the State Opening of Parliament, which had previously been mandatory for her due to "constitutional convention." In addition, her other duties as Head of State have been made vague, simply described as "a range of parliamentary and diplomatic duties." As for her role as Head of Nation, the queen will carry out her duties "where appropriate or necessary."
Although the palace has called the changes a "small update," it is expected that Prince Charles will be taking on a more substantial role as he prepares to become king upon Elizabeth's passing. "Prince Charles is the longest-serving heir we've ever had," Robert Hardman, author of "Queen of Our Times: The Life of Elizabeth II," said, per the Los Angeles Times. "He's there. He's on standby to do whatever needs doing if the queen can't be there."