Giannina Gibella, Blake Horstmann, And Vanjie On All Star Shore's Originality - Exclusive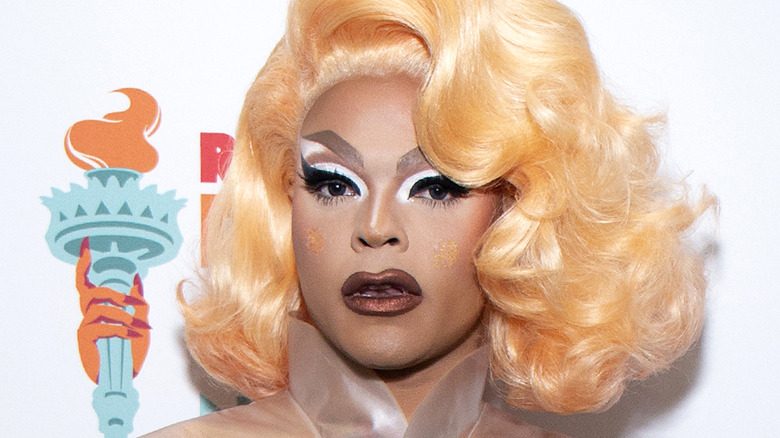 Santiago Felipe/Getty Images
The new Paramount+ series "All Star Shore" is the perfect show for reality TV fans to get into next. Not only does it offer drama, competition, and romance, but it's also bringing stars from all your favorite shows to one series. Cast members from "Jersey Shore," "Geordie Shore," "Bachelor in Paradise," "RuPaul's Drag Race," and "Love Is Blind" all came together for this ultimate competition series. You can watch as the star-studded cast stays in a dream vacation house on the Canary Islands, parties at night, and spends the day competing in party-style games for a cash prize.
Everyone in the series has experience being on reality television, but that didn't mean they were prepared for everything they experienced on "All Star Shore." During an exclusive interview with The List, Blake Horstmann, Giannina Gibelli and Vanessa "Vanjie" Mateo shared how different "All Star Shore" was from other shows they've been part of.
All-Star Shore vs. dating shows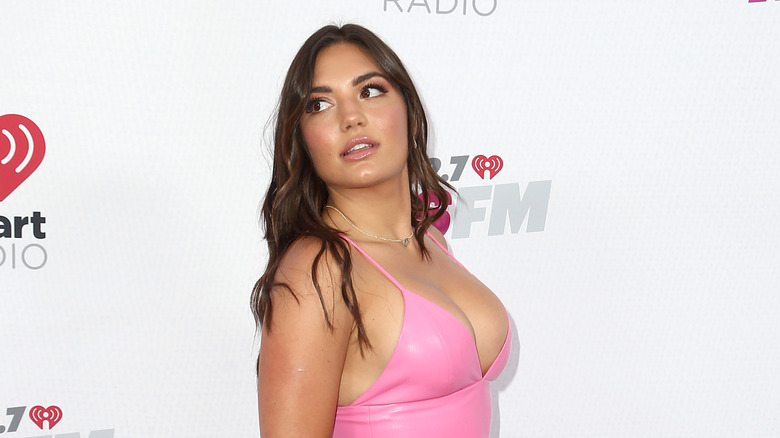 Tommaso Boddi/Getty Images
Prior to going on "All Star Shore," both Giannina Gibelli and Blake Horstman were known for their time on reality dating shows. After his appearances on "The Bachelorette" and "Bachelor in Paradise," Horstman had no interest in re-entering that world, but he liked the idea of going on a competition show that wasn't focused on romance. "I told myself I'd never do a dating show again, so this was something completely different. I went in with a completely different strategy, so it was really exciting getting ready for this compared to Paradise or another show like that," he told The List.
Gibelli had a similar perspective and said it was refreshing to approach "All Star Shore" from a more relaxed point of view. "I was like, 'You know what? I'm not even going to think about it. It's not a dating show, so I don't have to involve my heart.' That was what really drew me to the show. I'm going to go have fun and party," she said.
In the end, going on a series that didn't focus on romance or dating made it easier for both the reality stars to open up more than they had before. Horsman explained that difference by saying, "it was an environment where I could really let my guard down more than any time I've ever had on reality television. It was something special to me, and it worked really well."
It was physically rigorous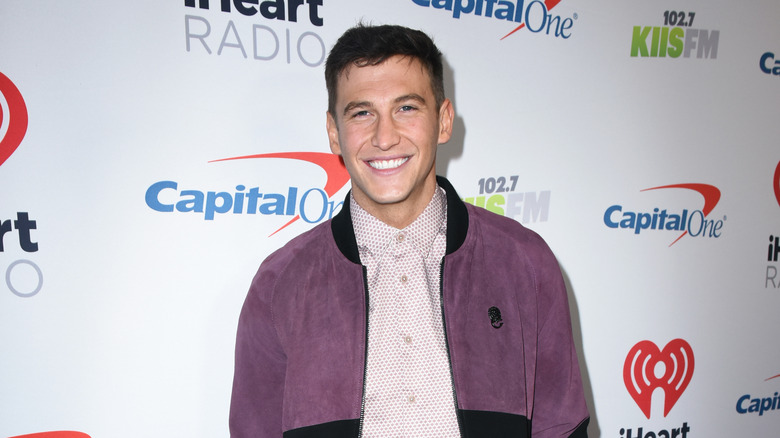 Vivien Killilea/Getty Images
Unlike Giannina Gibelli and Blake Horstman, Vanessa Vanjie Mateo already had experience with a competition show from being on "Rupaul's Drag Race." Despite that, Vanjie was surprised by how demanding the challenges were on "All Star Shore." While "Drag Race" is a fierce competition, it's focused on acting, dancing, improvisation, design, and other kinds of drag-focused challenges. On the other hand, this series' competitions were more sports-related. "I didn't really think I was going to be running up and down the beach, wearing things, and doing all this athletic stuff," Vanjie said.
The challenges were also a big change for Gibelli. "Love Is Blind" isn't a competition series at all, so coming onto "All Star Shore," and playing games for a cash prize was a huge difference, especially because it was physically exhausting. "It was really hard to do that in the morning, then party at night, and then do it all over again and run up and down. It was very hard on your body, honestly," she told The List.
Watch episodes of "All-Star Shore" Season 1 on Paramount+.