The Taylor Swift Song You Should Listen To If You're A Leo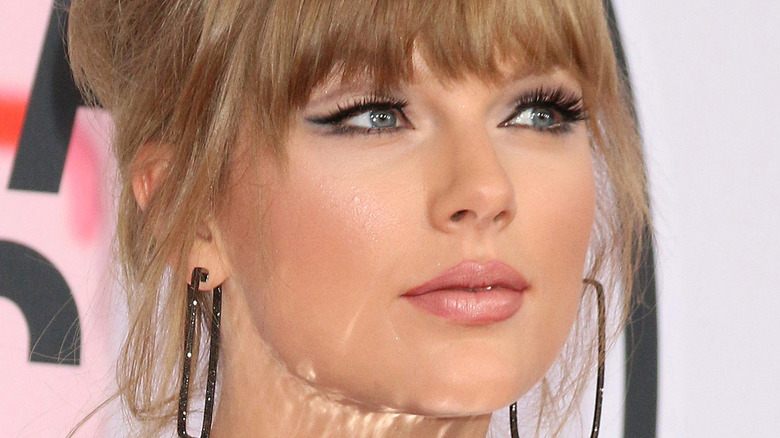 Kathy Hutchins/Shutterstock
As a Leo, you probably think you are the star of the show, and rightfully so. Being ruled by the sun makes you stand out and often has you right in the center of everyone's attention (via Cosmopolitan). On your best day, you love to be admired by those around you and may be accused of putting on a show. Your confidence is addictive and while your larger-than-life personality can be a bit much for some, you are overall a great friend and great person to have around, Cosmopolitan notes.
According to Allure, Leo's often view themselves akin to celebrities. In fact, many big celebrities are Leo's themselves. Some of the biggest names are superstar Jennifer Lopez, royal style icon Meghan Markle, and model and beauty expert Kylie Jenner, per Page Six. And with such admiration for all things celebrity, it makes sense that any Leo would be a Swiftie. Whether you know all her songs by heart or are a new fan, here's the Taylor Swift song perfect for a Leo.
Leos should stick to Taylor Swift's more lighthearted songs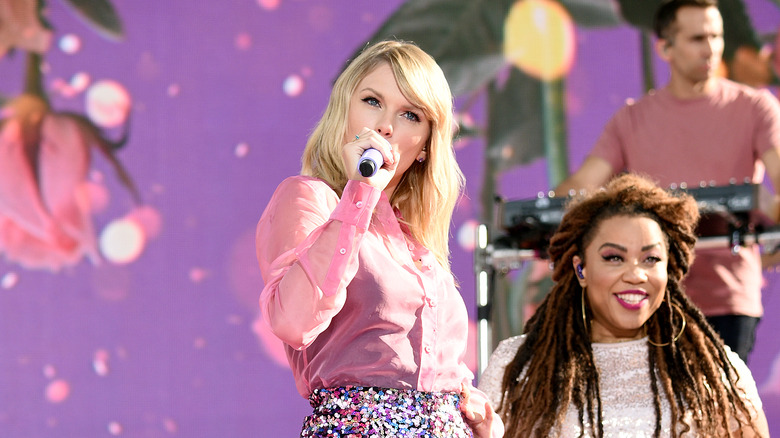 Kevin Mazur/Getty Images
While Taylor Swift may be known for meaningful love songs and intense breakup anthems, per The Knot, she also has quite a few upbeat songs that will please the positive Leo. According to Daily Cal, the ultimate T. Swift song for a Leo is "Starlight," which is about a picture-perfect romance set to a passionate beat. Leos often search for a partner who can match their fiery spirit and per Allure, want a relationship that feels inspired and strong. "Starlight" fits this notion perfectly. In fact, Taylor Swift has revealed that the song was inspired by a photo she saw of Ethel and Robert F. Kennedy during her romance with their grandson, Conor Kennedy (via Popsugar). What can be more Leo than a Kennedy romance?
If you are searching for a song that isn't about romance, Her Campus suggests "22," a bop from Swift's "Red" album. This song is full of upbeat, fun tempos and screams confidence. No matter what age you are, you are sure to love dancing and screaming loudly to this one when out with friends.
If you are looking for an entire album, this Taylor Swift one is perfect for a Leo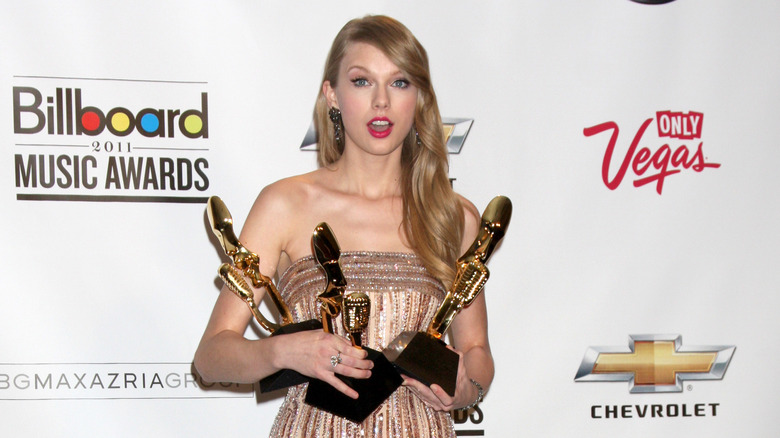 Kathy Hutchins/Shutterstock
Sure, you can create your own playlist of Leo-inspired Taylor Swift songs, but sometimes there's nothing like a long drive and one specific Swift album to make your day complete. According to Entertainment Weekly, "Fearless" is the ultimate Leo album. Not only is the cover art an image of Taylor Swift with long gold hair like a lioness, but the album's theme is also all about living fearlessly, a notion all Leos subscribe to. "You Belong With Me" is a great anthem that speaks to your confidence, while "You're Not Sorry" will have you feeling things you may have pushed aside after a breakup.
No matter what song or album is your favorite, Sweety High recommends that as a Leo, you live every day like you are Taylor Swift at an awards show. You deserve to be the life of the party, so blast "22" and go on living your best, fearless life.