Meghan McCain's Reaction To The Presidential Medal Of Freedom Ceremony Is Raising Eyebrows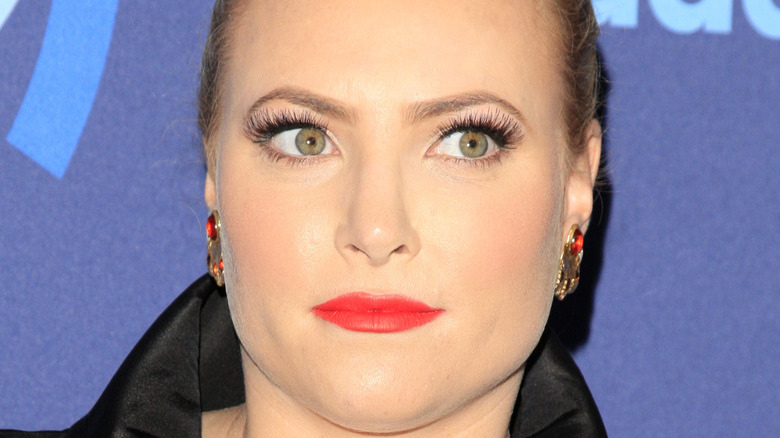 Kathy Hutchins/Shutterstock
The late John McCain's second oldest daughter, Meghan McCain, is many things: a former host on "The View," an unapologetic millennial Republican, a Daily Mail columnist, and a recurring target of social media scrutiny.
One of those sources of criticism is her public dislike for President Joe Biden since he was elected into office in January 2021. In one August 2021 tweet, McCain tweeted one of what would be many tweets about the President, saying, "This is extremely difficult for me to say: I once thought I truly knew Joe Biden and he helped me through pain and grief, for which I am grateful. This man on tv giving this speech, I do not recognize this man. God help our country. God help the Americans we have abandoned."
Just months later in early 2022, a video resurfaced of the former Vice President consoling McCain months after her father's brain cancer diagnosis while she was a host on "The View" (via Newsweek). This past January, McCain penned a column for the Daily Mail criticizing Biden's COVID response. But now, she has Twitter users talking, and the reason may surprise you.
Meghan McCain responds lovingly to a tweet regarding President Biden and her mother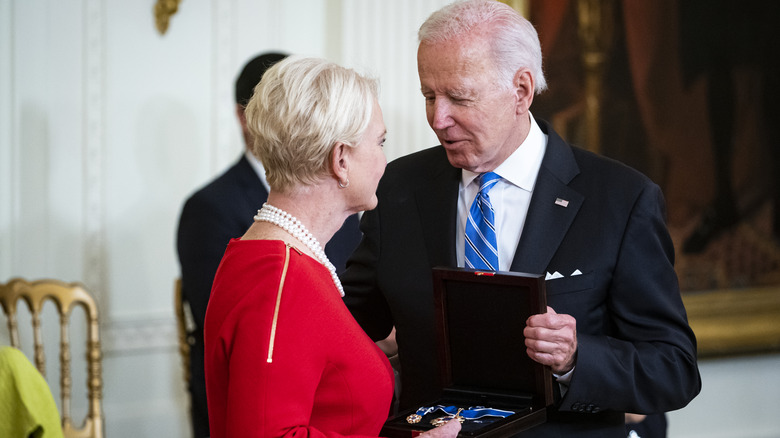 Bloomberg/Getty Images
Meghan McCain has an extended history of openly ridiculing President Joe Biden, but in a startling turn of events, she showed love to the President via Twitter.
A recent tweet shows a video of President Biden honoring Cindy McCain with the Presidential Medal of Freedom on behalf of her late husband, Senator John McCain, and Meghan simply retweeted and replied with a heart emoji. 
This evoked a response from Twitter users, who had varying opinions on Meghan's sudden change of heart in regards to the President. One user replied, "I don't know how you look in the mirror when you treat Biden the way you do after his kindness to you and your family. He is a class act and good human being (you know this). Your father was an honorable man who I admired. The apple fell miles from the tree in your case."
Another user shared a similar sentiment, writing: "I hope you have the good grace to apologize to this man that you so disrespected in your Daily Mail column. He has been nothing but kind to you and your entire family and what you said about him was egregious."
We'll be keeping an eye out for how Meghan talks about President Biden going forward now that he's awarded the McCain family the Nation's highest civilian honor.