How The July 13 Full Moon Will Affect You If You're A Virgo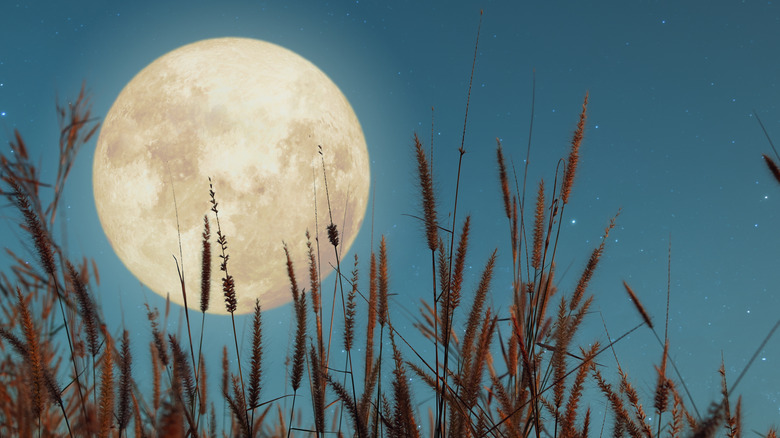 jakkapan/Shutterstock
The full moon on July 13 is right around the corner, it and will be the biggest supermoon of the year (via Space.com). The outlet reveals that the moon will be at its closest point to the earth during this time, and appear 14% larger in the sky, as well as 30% brighter than usual. This lunation comes in the sign of Capricorn and is also known as the Buck Moon, due to the time of year when the antlers of the male deer begin to grow, per The Old Farmer's Almanac.
According to Women's Health, this full moon is all about creating some work/life balance. While the lunation may have many members of the zodiac thinking about their daily routines, how to achieve their goals, and basically just living their best life, it will also remind many to live in the moment and have some fun and relaxation in the process.
Astrology.com suggests that July's full moon will also inspire many to plan for their future and figure out how they can get where they want to be in life. The outlet claims that your relationships may also be impacted by the lunar event, and can help break boundaries with some important connections.
For those born under the sign of Virgo, some self-reflection may be needed during this time.
Virgo should get in touch with their inner child during the full moon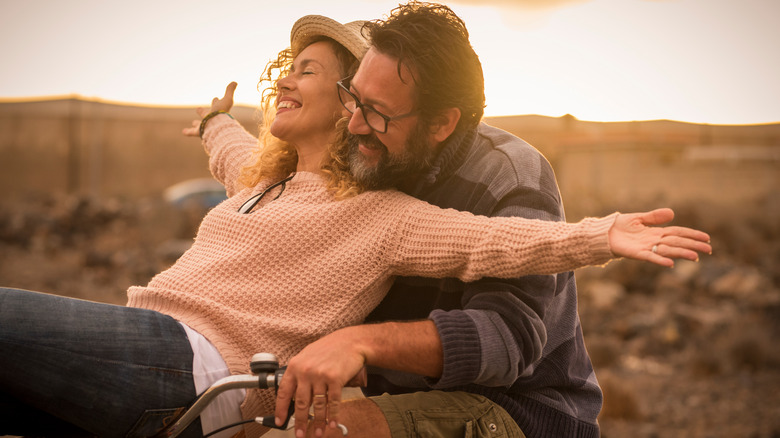 simona pilolla 2/Shutterstock
If your birthday falls between August 23 and September 22 then you're a Virgo. The full moon on July 13 marks a good time for you to relax and recharge your physical, mental, and emotional batteries, per Bustle. Although Virgo is known for being a hard worker, it may be a good time to prioritize fun and stress less about your career. The outlet also suggests getting in touch with your inner child.
"That doesn't mean socialization needs to stop, but they need to seek out new ways of relating with their friends to enhance their sense of playfulness in life," astrologer Ryan Marquardt tells the outlet of Virgos. "Life feels so serious right now, but Virgo is going to show us all that there's so much more to learn from taking time to enjoy life a bit more."
PopSugar adds that the lunation may also bring up some past trauma and that the best way to work through those intense feelings will be to do something that made you genuinely happy when you were a child. Whether that be riding a bike, taking a swim, eating your favorite ice cream, or visiting a special place. Take the time to treat yourself while you do a bit of self-reflection.
Virgo may want to tap into their intimate side during the full moon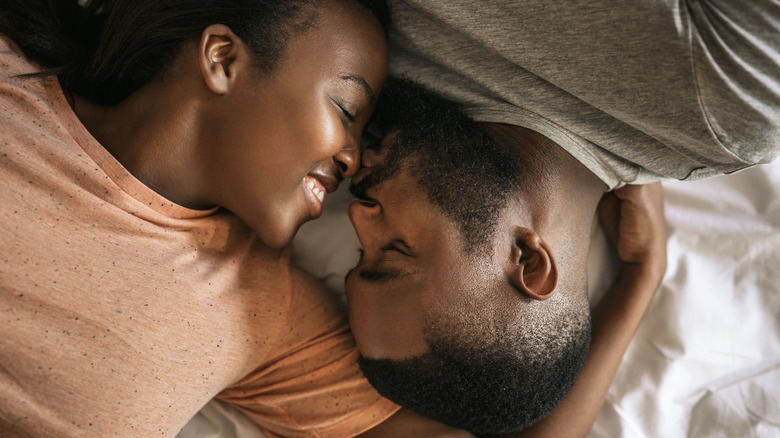 mavo/Shutterstock
According to InStyle, the full moon on July 13 falls into Virgo's fifth house of romance and self-expression. Now is the time to explore your relationships. If you're in a romantic relationship, spice it up with something you've been wanting to try for date night or in the bedroom. If you're single and thinking about exploring your options, take a chance on a dating app or ask your friends to set you up with someone they think you may connect with. Uranus will be in Virgo's ninth house of adventure during the lunation, so be a little spontaneous and see where life can take you.
Allure notes that Virgo should be ready to explore their intimate side during the full moon, whether they choose to do so by themselves or with a partner. Know that it's okay to seek out pleasure during this time as long as you're in a safe environment. However, it doesn't all have to be about physical pleasure. Do anything that makes you feel warm and fuzzy like writing a poem or journaling. Perhaps, just have a heart-to-heart with something close to you. The possibilities are endless.
It appears that Virgo will have a lot to consider during July's full moon, but having fun and allowing themselves to let loose a bit will be the center of it all.