Peter Reckell And Kristian Alfonso On What's Next For Bo And Hope On Beyond Salem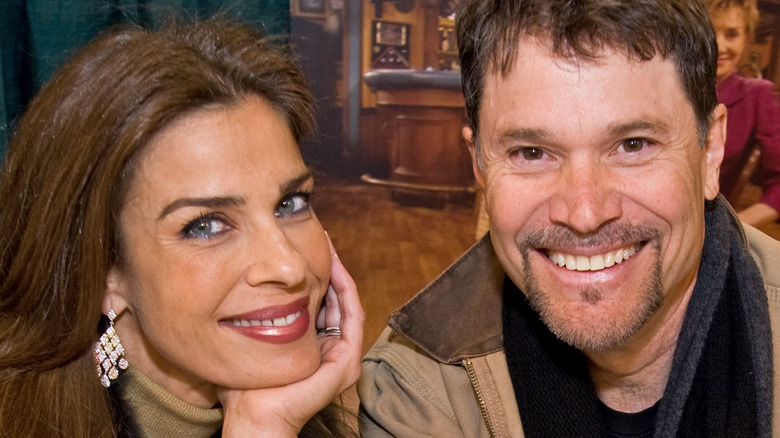 Timothy Hiatt/Getty Images
"Days of Our Lives" viewers have been obsessing about Bo (Peter Reckell) and Hope Brady (Kristian Alfonso) for decades. The duo first captured the attention of fans back in 1983 when they joined the NBC soap opera and quickly became one of the show's most popular pairings. Bo and Hope's epic love story soon turned them into one of daytime television's most beloved super couples and viewers couldn't get enough of their storylines (via Soaps).
The pair cemented their place in soap opera history over the decades as they continued to have their ups and downs, all while entertaining viewers on a daily basis. However, fans were saddened when Reckell announced his plans to leave the sudser so that he could spend more time with his family. "It was very painful for me to walk out the house each day to the 'DOOL' set after my daughter begged me, 'Daddy don't leave!' As significant as Bo Brady is to me as an actor, being her father is much more important," Reckell said at the time, per Soap Opera Spy.
Reckell later returned for the show's 50th-anniversary celebration in 2016 and it was then that the character of Bo Brady died in the arms of his wife. "I felt that the fans have put so much passion and energy in this character for three decades, we all deserved a chance to tell Bo goodbye," the actor admitted of his on-screen death.
Meanwhile, Alfonso followed suit in 2020, revealing that she was also leaving the show.
Bo and Hope Brady reunite for Days of Our Lives: Beyond Salem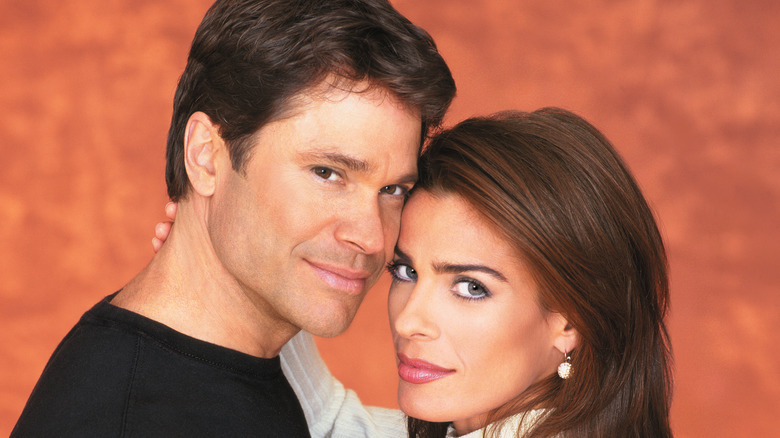 Getty Images/Getty Images
To some "Days of Our Lives" viewers, Salem felt a bit empty without Bo and Hope Brady. However, fans got some huge news in April 2022, when it was revealed that both Peter Reckell and Kristian Alfonso were set to reprise their iconic soap opera roles for the second season of the sudser's spin-off series, "Days of Our Lives: Beyond Salem," per Entertainment Weekly. Longtime fans were immediately excited about Bo and Hope's reunion and began to wonder how it would all go down.
The five-episode limited series promised to take viewers around the globe to follow the lives of many current and former Salemites as they went on daring adventures, per TVLine. "Heartwarming family reunions take a dangerous turn as a mysterious adversary wreaks havoc on their lives. The next chapter of 'Days of Our Lives: Beyond Salem' is a story full of larger-than-life romance, jaw-dropping twists, and high-stakes drama — and it all connects back to a plot that long-time 'Days of Our Lives' fans will surely remember," the synopsis read.
Now, Reckell and Alfonso are opening up about Bo and Hope's reunion and what fans can expect when they tune in to "Beyond Salem" Season 2.
Fans will take a walk down memory lane with Bo and Hope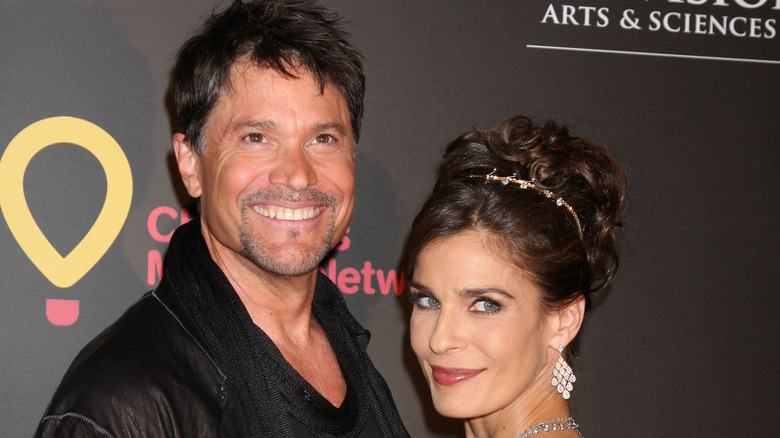 Joe Seer/Shutterstock
Although "Days of Our Lives: Beyond Salem" is only a five-episode limited series, actors Peter Reckell and Kristian Alfonso promise fans of Bo and Hope Brady that they'll be excited to watch the show. According to TV Insider, the actors sat down for a question and answer session about Season 2 of the spin-off and revealed that they were excited to reprise their roles and tell this brand new story.
Reckell promised fans that they'll be transported back to the early days of Bo and Hope while watching the show. "The writing, there's so much history to it. The first time I read the whole script, these writers, it's as if they had been writing the show back in the [1980s] and they brought all this stuff into the present day. Anybody who's watched the show since we've been on and since [1983], you will love this because you'll go, 'Oh, I remember that, oh I remember that,'" he said.
For her part, Alfonso admitted that the five episodes will be jammed full of action for viewers to enjoy. She also noted that Bo and Hope fans will see plenty of memories of the couple. "You'll be going down memory lane with us," she promised (via Soaps).
Fans can see Bo and Hope's story continue by streaming "Days of Our Lives: Beyond Salem" on the Peacock app.