Jill Biden's Apology To The Latino Community Has Twitter Seriously Divided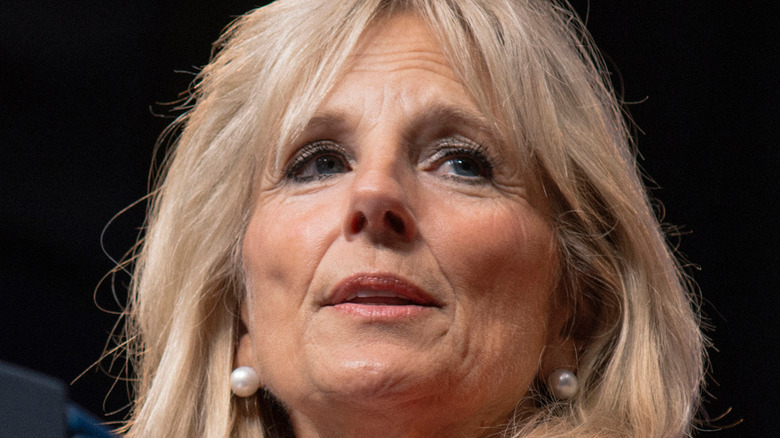 Spike Johnson/Shutterstock
At a conference of UnidosUS in San Antonio on July 11, First Lady Jill Biden caused quite a stir amongst the Latino community. While speaking in support of Raul Yzaguirre, a civil rights activist and long-time advocate for his community, she made a comment that turned some heads. According to the New York Post, Biden delivered this controversial line during her speech: "Raul helped build this organization with the understanding that the diversity of this community — as distinct as the bodegas of the Bronx, as beautiful as the blossoms of Miami, and as unique as the breakfast tacos here in San Antonio — is your strength." Members of the Latino community took to Twitter to criticize her, claiming that comparing the community's uniqueness to breakfast tacos diminishes their complex culture and traditions. The New York Post further reported that President Joe Biden currently polls with a mere 24% approval rating amongst Latino voters, who became the second largest voting bloc in 2020, per VotoLatino. The first lady's comments could further the community's disapproval for the Biden administration, with the 2024 presidential race on the horizon.
A statement in response to her comments was tweeted by the National Association of Hispanic Journalists: "We are not tacos." They further encouraged the first lady to understand the importance of word choice, advising her not to "reduce us to stereotypes." Twitter showed the association support, calling for Biden to apologize for her taco comment.
Jill Biden's apology seemed lackluster to some on Twitter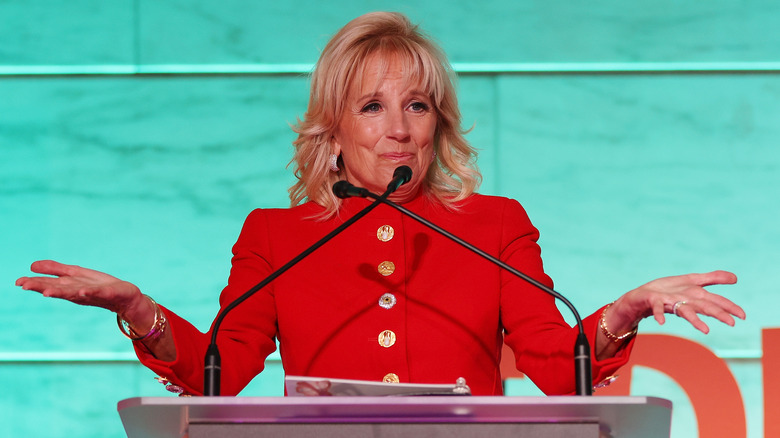 Tasos Katopodis/Getty Images
First Lady Jill Biden's press secretary, Michael LaRosa, tweeted the morning of July 12, "The First Lady apologizes that her words conveyed anything but pure admiration and love for the Latino community." Some Twitter users have expressed their disappointment that the apology was issued by Biden's press secretary rather than her issuing the statement on her own platform, claiming that the apology does not seem sincere. Other users thanked her for listening to feedback and recognizing when an apology is warranted — and are happy that the White House took the time to listen and learn from hurtful comments, even if they did not intend to offend.
Some have criticized that liberals and progressives can go too far in their "wokeness." In 2019, President Barack Obama told The New York Times that even "woke" individuals make mistakes, saying, "The world is messy; there are ambiguities. People who do really good stuff have flaws." Other activists have voiced the importance of holding people in positions of power accountable for their words and actions, even when they stand on the same side of the political line. Queer, muslim writer Afrim Ahmed cites the importance of recognizing implicit bias that may perpetuate things like internalized racism, misogyny, and homophobia in their Grazia article.