Savannah Chrisley Has Some Choice Words About Critics Ahead Of Her Parents' Sentencing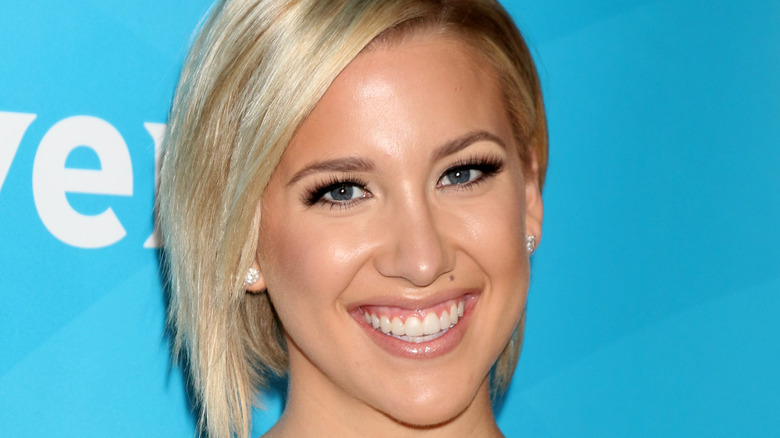 Kathy Hutchins/Shutterstock
Julie and Todd Chrisley, stars of USA Network's "Chrisley Knows Best," were found guilty of tax fraud, conspiracy to commit bank fraud, and conspiracy to defraud the United States, and the couple are under house arrest before sentencing, per ET. "Chrisley Knows Best" debuted in 2014, but it was their actions in the years before they became reality stars that got them into hot water
In 2019, when they were first charged, Todd took to Instagram to insist on their innocence, writing that in 2012, a "trusted employee of ours had been stealing from us big time [...] creating phony documents, forging our signatures." And that same employee delivered those fake documents to the US Attorney's office in an act of revenge after being fired to get the Chrisleys in trouble. The evidence brought by the prosecution in the trial focused on phony documents but said they were created by the Chrisleys and the falsified bank statements and credit reports were used to get more than $30 million in loans to help fund their lavish lifestyle that was seen on "Chrisley Knows Best," via US Weekly.
After the conviction, Julie and Todd's 24-year-old daughter Savannah has posted about her support for her parents. And she's explained how things are for her and their family as they await her parents' sentencing; they face up to 30 years in prison.
Savannah Chrisley is confident her family will overcome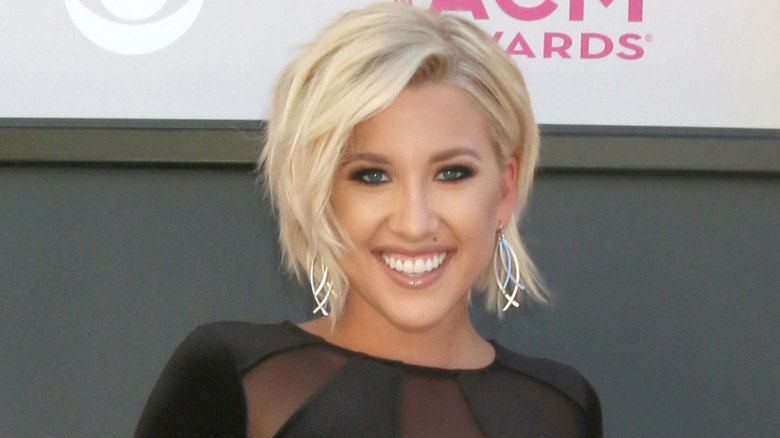 Kathy Hutchins/Shutterstock
Along with the reality show "Chrisley Knows Best" and the spin-off "Growing Up Chrisley," the Chrisleys have a podcast called "Chrisley Confessions." Savannah Chrisley was the guest host with her mother in a recent episode of the podcast, and Savannah talked about how things were going after the fraud conviction, saying that they were taking things "day by day."
For Savannah herself, she vented her frustration at the world, saying "The things people have said are just baffling. Don't have an opinion if you're not going to do your research." She went on to show how confident she felt in her family to prevail despite the negativity, saying, "If we continue to do right and treat people right and stand in our truth, then we win." Savannah didn't specifically mention her parent's fraud conviction, but it seems like it's a pretty reasonable assumption that it's about their situation, based on a previous Instagram post where she wrote "I will continue to stand by my family and fight for justice. Justice for ourselves and for others that the system has failed."
In the episode, Savannah also announced she'll be starting her own podcast. She didn't give too many specifics but Savannah said it will be a space for having tough conversations with guests with different viewpoints, for people to get to know who she really is, and that she just may use it to "out all the people who p*** her off."