The Majority Of People Agree That This Is The Worst Drugstore Skincare Brand - Exclusive Survey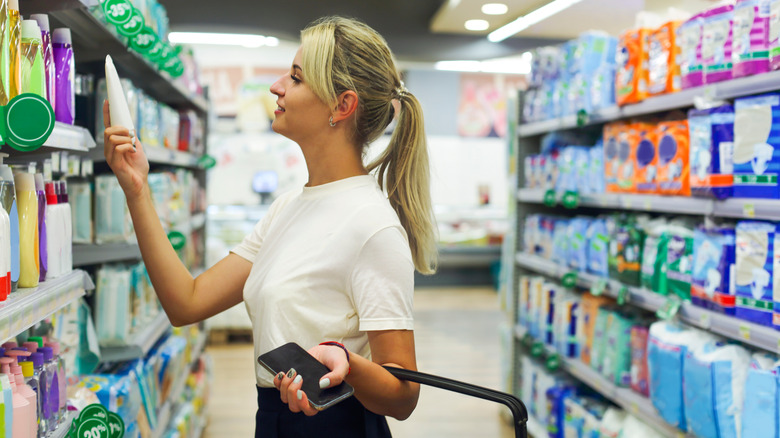 Dasha Petrenko/Shutterstock
Skincare is more accessible than ever: you can scour beauty stores, ship products straight from South Korea, and even order a personalized skincare routine. But the humble drugstore is most people's introduction to the world of skincare. There, you can find some inexpensive gems and the occasional brand-name dupe.
Still, those who are passionate about maintaining their skin may need to look beyond drugstore aisles. Byrdie explains that while affordable skincare can sometimes be just as effective as high-end products, the potency and concentration of beneficial actives may be lower in drugstore standbys. In place of "good" ingredients may be low-quality ingredients that can trigger breakouts and other skin issues.
That's why it's crucial to shop wisely when buying inexpensive skincare. To find out which products are best left behind on drugstore shelves, The List conducted a survey of 573 people, asking their thoughts on the worst drugstore skincare brand.
This brand was voted the worst drugstore skincare brand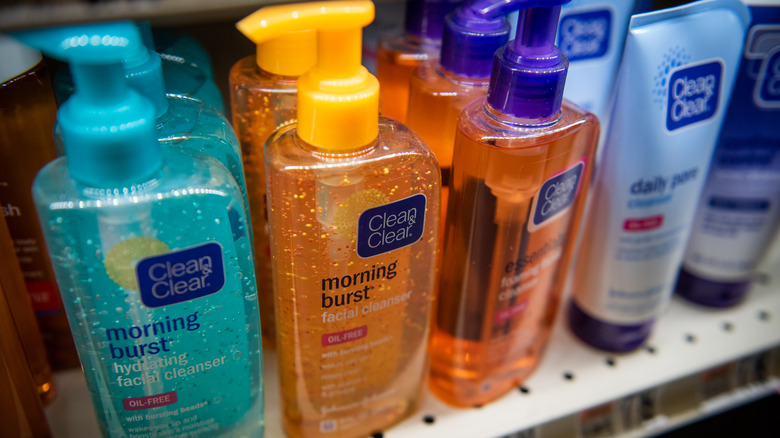 Bloomberg/Getty Images
Clean & Clear's tagline is "Clean and Clear and under control," and that sums up much of their product lineup. The brand focuses heavily on fighting acne and getting oil under control. Their formulations may be good for teens dealing with hormonal acne – and Clean & Clear even says that they're "a brand that's for teens, by teens" – but this may not reflect the needs of many skincare buyers. That might be why 38% of survey respondents voted it the worst drugstore skincare brand.
These days, trends have favored glass skin and skin barrier protection, not harsh acne-busting skincare. Clean & Clear lacks products and ingredients that cater to these trends, as well as other concerns like anti-aging and hyperpigmentation.
Dermatologist and YouTuber Dr. Dray gave her review of the drugstore mainstay, saying that while she would recommend some Clean & Clear products to patients, their ingredients aren't suitable for everyone. In particular, she criticized the brand's use of strong fragrances and menthol, which can be irritating for those with eczema, rosacea, and sensitive skin.
Skincare expert Hyram also says that some of the brand's ingredients can be irritating for many skin types. Additionally, he noted that Clean & Clear leans on physical exfoliants in many of its products, from face washes with beads to granule scrubs. According to Well+Good, overdoing it with these types of exfoliants can be irritating to delicate skin.
What other brands are people not too fond of?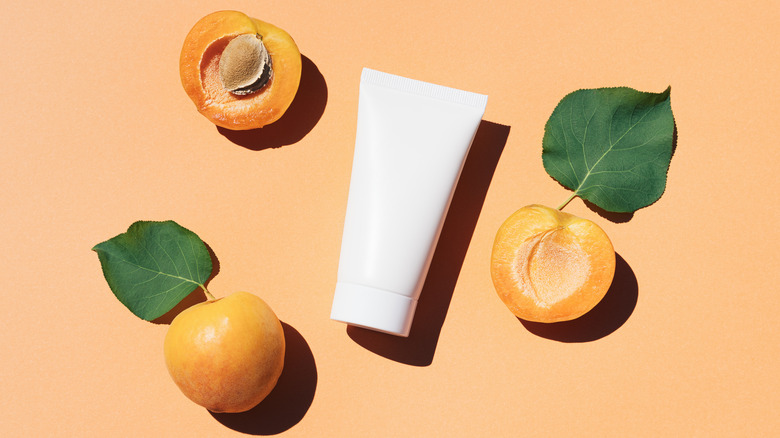 Vronivis/Shutterstock
Clean & Clear may not work for many looking to perfect their skincare routine because of its irritating ingredients. And that may also be the case for St. Ives, the brand that took the second spot in our survey with 25% of the votes.
Millennials may remember buffing away dead skin with St. Ives Apricot Scrub years ago. These days, however, many have banished the product from their bathrooms because of how allegedly damaging it can be. St. Ives was even at the center of a lawsuit where the plaintiff argued that the scrub caused harmful microtears in the skin, similar to "using sandpaper on your face" (via Top Class Actions). The case was thrown out in 2018, but its mark on the drugstore brand's reputation remains.
Rounding out the results of our survey question on the worst drugstore brand was Biore in third place with nearly 17% of the votes, followed by Cetaphil (11%) and Neutrogena (9%).