Zibby Allen Drops A Huge Hint About Brie's Love Life In Virgin River Season 4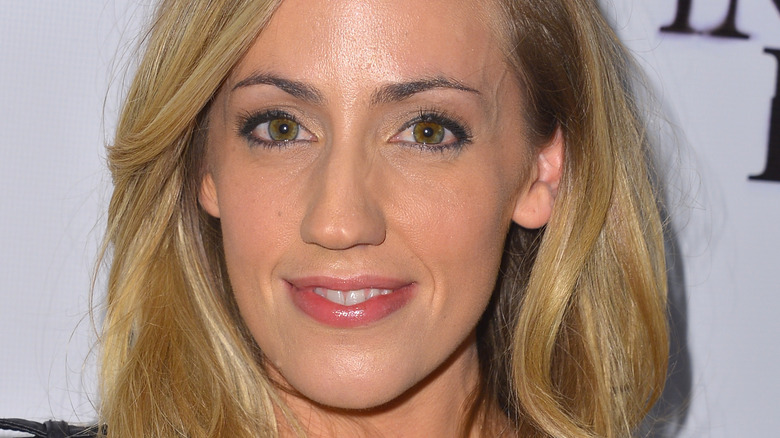 Alberto E. Rodriguez/Getty Images
"Virgin River" fans have been patiently waiting for the show's Season 4 premiere on Netflix. From what will happen to Preacher to who might actually be the father of Charmaine's babies, loyal viewers can't wait for all of their questions to be answered.
One character returning for the new season is Jack's sister, Brie, played by Zibby Allen. Brie came to town from Sacramento after her brother had been shot and sparked a relationship with Dan Brady (Ben Hollingsworth), an old friend who had served in the marines with Jack. The district attorney was devastated, though, when her boyfriend was arrested for shooting Jack (Martin Henderson) after the gun that was used was found in Brady's vehicle. He denied the allegations, and some fans have even speculated that Brie could have accidentally shot Jack and then stashed the gun in Brady's car (via PureWow)
In the meantime, Brie will use her legal skills to help defend Brady in court. "We'll see her put on her lawyer hat and step into that side of her life and personality where she draws a lot of strength, Allen told the Chatting With B podcast. "I think that ends up being really useful for her in terms of giving her some footing a good foundation to feel like herself again." But with her boyfriend locked up, could Brie also find new love with Detective Mike Valenzuela (Marco Grazzini), who arrested Brady for the attempt on Jack's life?
Brie is getting closer to the man who arrested her boyfriend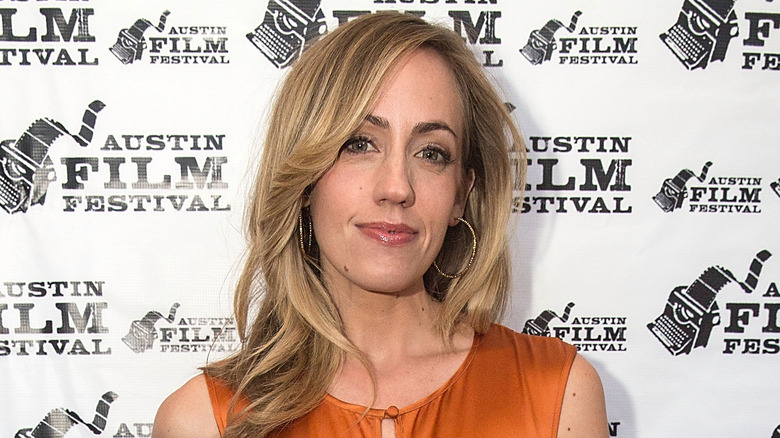 Rick Kern/Getty Images
Although fans have been speculating that Detective Mike Valenzuela could be the bad guy in "Virgin River," Zibby Allen — who portrays Brie on the show — thinks her character might be open to a romance with the lawman. In fact, some fans believe Mike framed Brady for the shooting so he could make a play for Brie.
"She does get closer with Mike and she finds herself in the criminal web of Calvin," Allen revealed to the Chatting With B podcast.  "A lot of those things are equal distractions that she probably welcomes but also compounds the stress of Brie's emotional journey."
Luckily, viewers will finally find out who shot Jack during Season 4, with executive producer Sue Tenney telling TV Insider that "the audience will be genuinely surprised at who's behind all of it." She added that since Brie and Mike wind up together in the books, no one should be surprised if they get together onscreen as well.
"So I think that we're possibly setting up a bit of a love triangle there," Tenney said. "But it centers more on her attraction to Brady and then Brady's bad boy status and how that kind of plays itself out in the season. Going forward, Brie will have a choice to make."
Zibby Allen loves how viewers have connected with Brie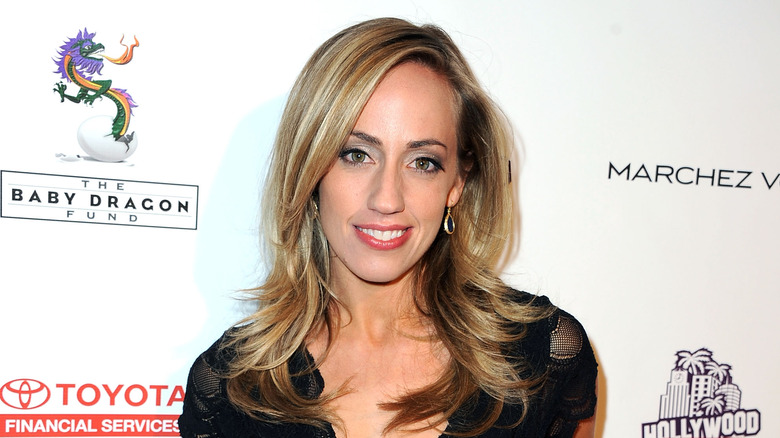 Allen Berezovsky/Getty Images
Before landing the role of Brie on "Virgin River," Zibby Allen had roles on "Grey's Anatomy," "Without a Trace," and "Agents of S.H.I.E.L.D.," among others (per IMDb). But she is particularly proud of how her character in the Netflix drama has resonated with viewers.
"I'm especially honored to play Brie because she deals with two globally universal issues: sexual assault and miscarriage," she told Eclair Magazine. "Both issues impact people/women, all over the world, every day. Fans from everywhere have reached out since season three aired to share their own stories that mirror Brie's in one way or another."
The classically trained actress — she studied at the American Conservatory Theater in San Francisco — admits that she loves to perform both comedy and drama. And although "Virgin River" delves into some heavy topics, things are kept light on set. "Even if we're doing a drama we're very playful on 'Virgin River', even in the heavy scenes, you know?" she explained to Hello! Magazine "When we break, when they call cut, there's lots of laughter. So I miss comedy, I'd love to go back to comedy at some point."