The Secret About Beachfront Bargain Hunt HGTV Doesn't Want You To Know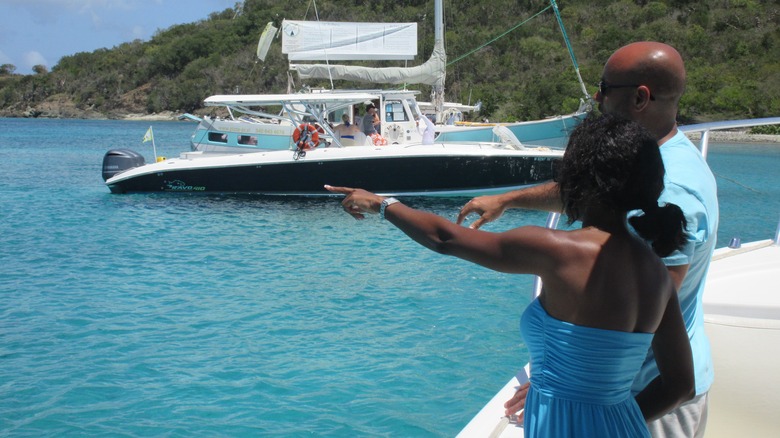 HGTV
"Beachfront Bargain Hunt" follows homeowners as they find a beachfront home that doesn't break the bank. The show first premiered in 2013 and after almost a decade of episodes, and 26 seasons, it's safe to say that the idea of the beach on a budget has appealed to many (via IMDb). The show has traveled all over the United States, finding affordable homes everywhere from Florida to California, according to TV Over Mind. We've seen buyers find an adorable beachfront cottage, while others opt for a lofty condo with ocean views. And while the location and home type may not be similar, each home featured on the show has one thing in common: it's a bargain.
HGTV has had its fair share of rumors when it comes to its most popular shows. According to Business Insider, previous homeowners have accused "Love it or List it" of butchering their home renovations, and many past "Fixer Upper" families have admitted that none of the furniture that appears on reveal day is included and taken away unless they pay extra for it. And just like its fellow shows, "Beachfront Bargain Hunt" is also prone to rumors — some of which are secrets the network has hoped to keep.
Beachfront Bargain Hunt may not be as real as it seems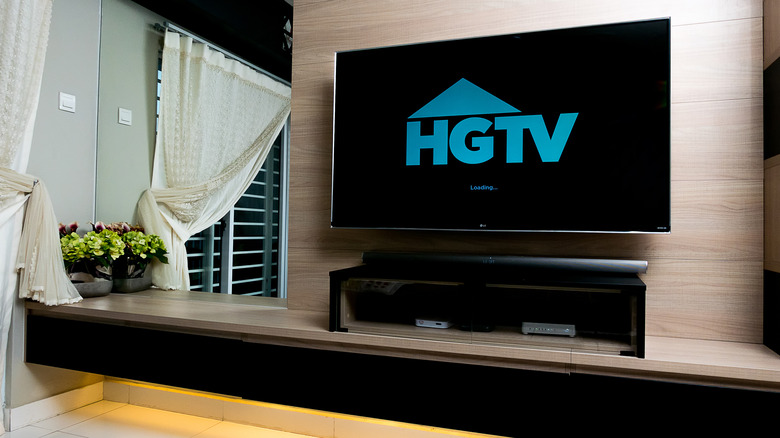 AhmadDanialZulhilmi/Shutterstock
There's nothing like an afternoon spent at home binge-watching HGTV and according to USA Today, HGTV shows are great for any kind of mood you're in or day you are having. It is mindless entertainment that can help us focus on the task at hand (like folding laundry) or keep our minds off things we don't want to think about. But while the shows may be mindless, revelations about the accuracy of filming have caused many fans to wonder if what they are watching is actually real.
According to Business Insider, HGTV's "Beachfront Bargain Hunt" may be more staged than the network makes it seem. In 2017, a realtor on the show admitted that HGTV contacted her and requested that she find a couple who was already under contract for a beach home costing less than $400,000. When she was unable to do so, they filmed her instead as she had recently moved into a beachfront home. And while the show makes it seem like people live in summer all year round, she admitted that they actually filmed in winter, but had her pretend like it was summertime.
Filming Beachfront Bargain Hunt is not always easy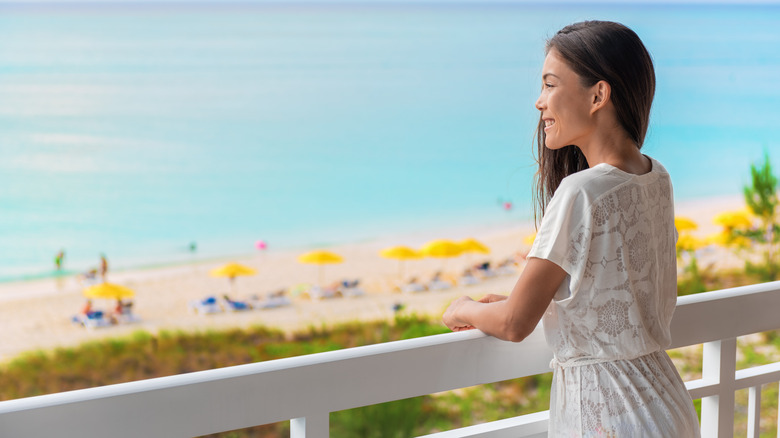 Maridav/Shutterstock
While it's been revealed that the families and couples featured on "Beachfront Bargain Hunt" likely already own the home they choose, it still isn't an easy process to film their episodes. According to Apartment Therapy, couples on the show can sometimes be filming for up to 14 hours a day. The producers are constantly asking homeowners to repeat scenes and even the smallest sound bite, like a barking dog, will cause the entire scene to be reshot.
Another odd fact revealed by a past realtor on the show? Homeowners were not allowed to use the word "nice" when describing facets of the homes they toured (per Home Addict). With such a common word off-limits, it's likely that caused a lot of redos as well.
But, while it's true that your favorite HGTV shows may not be as real as they seem, they are still a great source of entertainment — and fans agree. Season 29 of the hit show aired in June of 2022 (via Sports Illustrated) and doesn't seem to be slowing down anytime soon.