Meghan Markle And Prince Harry's Latest Commitment Shows The US Is Cheering Them On
Wpa Pool/Getty Images
The difficulties between the British tabloid media and royal defectors Prince Harry and Meghan Markle have been well-documented. 
In fact, when the Duke and Duchess of Sussex first stepped down, they told Oprah Winfrey that the intense press intrusion into their lives was a major factor behind their decision. Per Deadline, Meghan was also distressed by the lack of support from The Firm. The former actor acknowledged being left virtually unable to respond to negative coverage.
"Everyone in my world was given very clear directive to say no comment," she revealed. "Even as things started to roll out in the media... I said 'Don't worry, I'm being protected.' I believed that and that was really hard to reconcile because it was only once we were married and things started to worsen that I realized I was not being protected but they were willing to lie to protect other members of the family but they weren't prepared to tell the truth to protect me."
Meghan subsequently sued Associated Newspapers — and won — after they published a private letter she'd sent to her estranged father, per People. Harry, meanwhile, also emerged victorious after proving in court that the same group had defamed him by claiming the duke had no relationship with the British Army after leaving the royal family, per NBC News.
The Sussexes' battle against inaccurate coverage continues indefinitely — hence why they relocated to California. And, notably, in the US, they're held in much higher regard.
Americans can't wait to see the Sussexes at the UN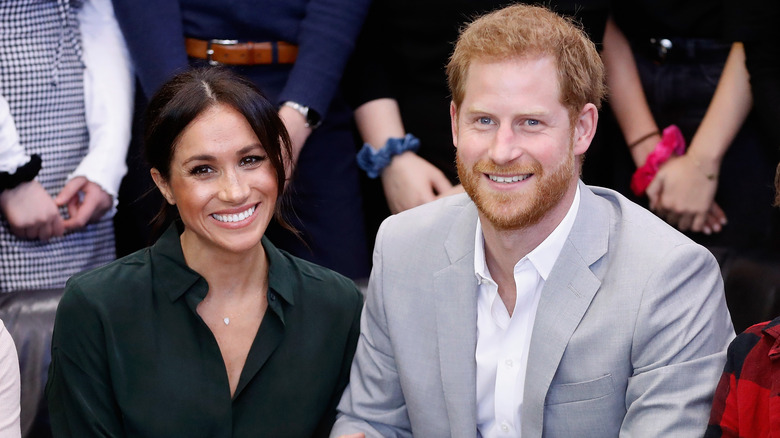 Chris Jackson/Getty Images
Prince Harry and Meghan Markle are proving their staying power in the US. The Daily Mail confirms that the Duke of Sussex is slated to make a speech at the UN General Assembly in New York City on July 18, 2022. 
"The South African Mission has confirmed the participation of the Duke and the Duchess at Monday's commemoration," a UN spokesperson said in a statement. Harry will be speaking on the day, with his wife there to support him.
It's the couple's first public appearance since the queen's Platinum Jubilee celebrations in the UK, at which the Sussexes kept a fairly low profile. 
Social media was delighted to see Meghan and Harry back in the public conversation in a positive way, with one Twitter user pointing out that Harry was, "The only royal to ever triple trend on the same day!" thanks to his two titles and fans' desire to see him as king. Many people expressed their excitement for Harry's speech, too.
As one user opined, "#PrinceHarry and #MeghanMarkle have done and will continue to do good work. I am excited to see... what projects they are working on for the future," while another noted simply, "America loves Prince Harry and Meghan, The Duke and Duchess of Sussex." 
Considering that Meghan and Harry's popularity rating has reached a surprisingly low level in the UK, yet again, it's heartening to know their new home country is fully behind them.
Stella Parton is also a huge fan of Meghan Markle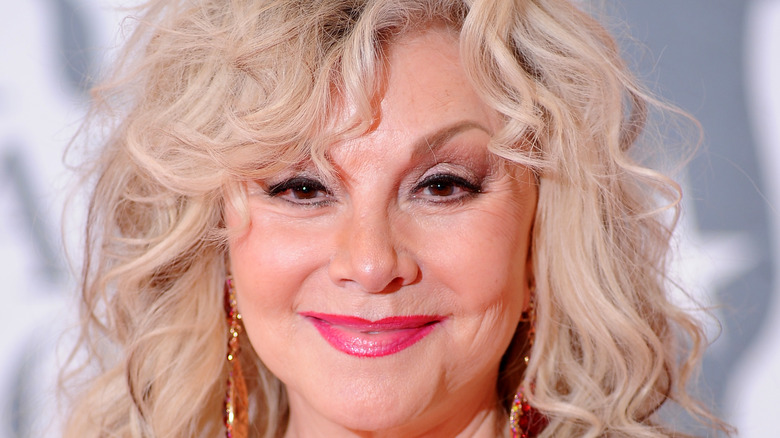 Dave J Hogan/Getty Images
Aside from trending positively on Twitter, for the first time in a while, the Sussexes had a vocal American fan in their corner earlier this week. 
An unlikely Dolly Parton connection came to Meghan Markle's defense when her sister, Stella Parton, took to Twitter to decry the royal family's harsh treatment of the former "Suits" star. The country singer shared a photo of Camilla Parker Bowles bending down to pet a dog and wrote alongside it, "Just wondering how the British tabloids would treat Meghan if they grabbed a photo of her in this pose."
As Stella noted, the press wasn't too kind when Meghan supposedly held her infant son, Archie, incorrectly at a public event. She argued, "I don't blame Harry for manning up and getting his family away from that toxic waste heap," asserting that his only crime was marrying the woman he loved, who was deemed to be an unworthy companion for the prince.
When the story was picked up by news outlets, Stella shared it, confirming, "Yes, I said it and I think more people should speak out when they see phony people in high places thinking their snooty behavior is ok."
Moreover, when the British media wrote up the events with what Stella viewed as an entirely different slant, she posted one of their stories, too, writing, "Just wanna show how overnight the British Press will twist things to sell their tabloids."