Why Susan Banks Really Named Her Son Elvis On Days Of Our Lives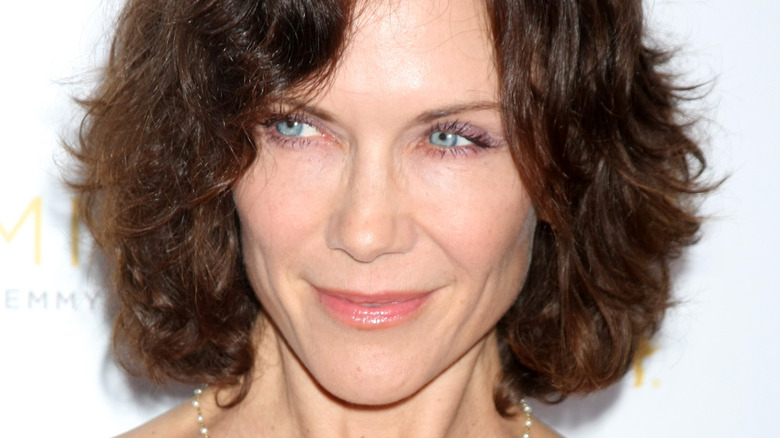 Kathy Hutchins/Shutterstock
Over the years, EJ DiMera has become one of the most popular characters on "Days of Our Lives." However, the story of EJ's birth is a wild one, and longtime viewers may remember the chaos that ensued surrounding the child and his parents, according to She Knows Soaps. It all started when Kristen DiMera (then Eileen Davidson) was scared of losing John Black (Drake Hogestyn) to Marlena Evans (Deidre Hall). Kristen was madly in love with John but knew that his connection to Marlena was very strong. So, Kristen and her father Stefano DiMera (Joseph Mascolo) devised a plan that would help Kristen keep John away from Marlena and stay focused on her.
Kristen told John that she was pregnant with his child, although she had a miscarriage. Stefano then brought Susan Banks (also Davidson) into the mix, per Soap Central. At the time, Susan was pregnant and Stefano disguised her as Kristen with a wig and false teeth (via Soaps). He also persuaded her to give John and Kristen her baby after it was born. She reluctantly agreed, and when the child was born Kristen passed him off as her son, whom she named John Jr.
However, Susan soon decided that she didn't want Kristen to raise her child. Susan flipped the script and locked Kristen away in one of the secret rooms below the DiMera mansion. She then used her disguise to pretend to be Kristen and even nearly married John before her plan was discovered.
Susan Banks was obsessed with Elvis Presley
After Susan's plan backfired and the full truth about Kristen and Stefano's plan was revealed, "Days of Our Lives" fans watched the character pick up the pieces of her life. Susan received help from a newly reunited John and Marlena, who allowed her and her son to live with them during the difficult time. Susan also renamed the baby Elvis Aron Banks, seemingly after her favorite singer Elvis Presley. Of course, John quickly realized that the baby was not his biological son, and questions about the little boy's father began to run wild, per Soap Central.
Susan was a bit secretive when it came to the identity of her child's father, and when her sister, Mary Moira, came to Salem asking questions things got even more mysterious. Susan insisted that Elvis himself was the father of her son, but after some careful digging, it was discovered that the child's real father was none other than Salem's biggest villain, Stefano DiMera (via Soaps in Depth).
Susan once believed that Elvis was the father of her child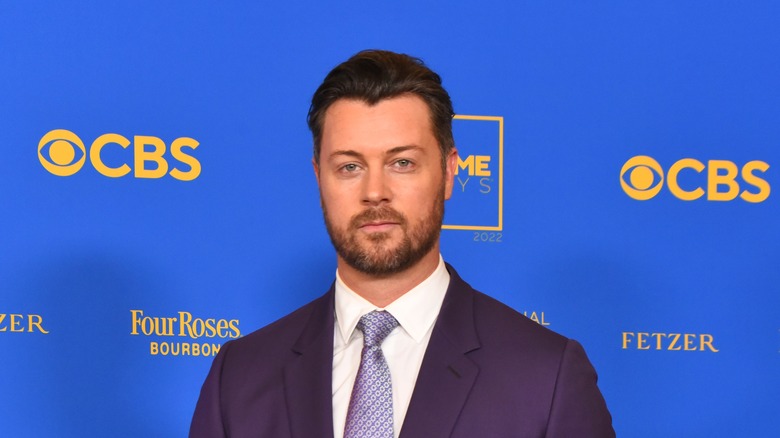 Michael Mattes/Shutterstock
Although Susan believed that Elvis was the father of her baby boy, all the details eventually came to light. It was revealed that Stefano had disguised himself as Elvis, knowing that Susan had an obsession with the popular singer. After the child was conceived, Susan named him Elvis Jr. after the man she believed to be his father. Sadly, Susan was betrayed and she knew that she couldn't let her baby boy be raised with Stefano as his father, per Soap Central.
John then helped Susan leave Salem and move out of the country. Susan said her goodbyes to John and Marlena and took little Elvis to England, where she later met a man named Edmund Crumb. The two fell in love and eventually tied the knot. Years later, little Elvis came back to Salem all grown up and going by the name EJ. He took his place in the DiMera family and fell head over heels in love with Sami Brady and started a family (via Soaps in Depth).
Over the years, EJ has been through a lot of ups and downs, including being killed and resurrected. He's remained a fan favorite among "Days of Our Lives" viewers, who have loved watching his chaotic journey play out.