Camilla Parker Bowles Reveals What It's Really Like To Work With Catherine Middleton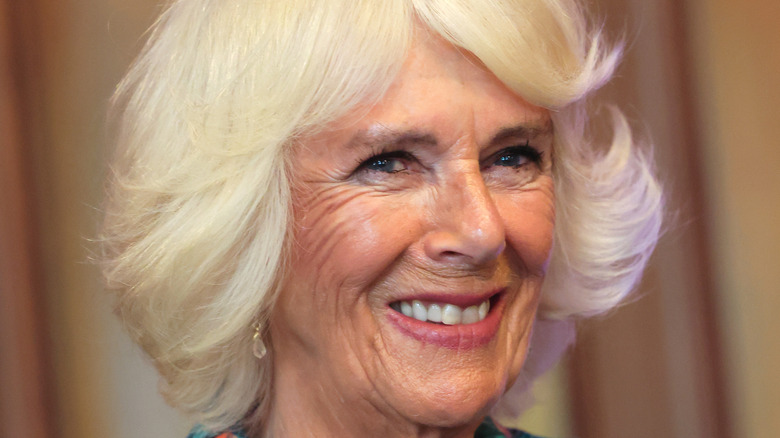 Chris Jackson/Getty Images
Camilla Parker Bowles, Duchess of Cornwall, has been a character attached to the royal family alongside her husband, Prince Charles, far before their 2005 civil marriage. Although she is not one of the royals who works a regular job, the Duchess of Cornwall has found herself in a number of official roles, including traveling to other countries on government matters, such as her November 2021 visit to Egypt, according to ITV News. As you may have guessed, given her duties as a senior royal, Camilla has found herself working alongside her daughter-in-law Catherine Middleton, Duchess of Cambridge.
While Camilla has garnered skepticism from the press and public in the past, the Duchess of Cambridge and wife of Prince William poised herself as a favorite royal family member among the masses. The two found themselves working together — at the Duchess of Cornwall's request — revealing a potential tight-knit bond between them. 
Catherine Middleton photographed Camilla Parker Bowles for a magazine cover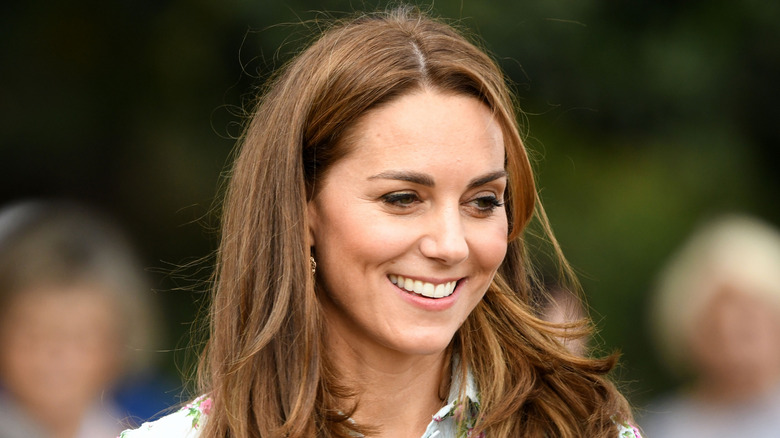 LINGTREN.COM/Shutterstock
Camilla Parker Bowles can be seen on the front cover of the British magazine Country Life donning a blue dress, blue cardigan, and basket of flowers in a photograph taken by the Duchess of Cambridge, Catherine Middleton, according to the magazine. Camilla guest-edited the July edition of the magazine in honor of her birthday, according to People, and requested that her daughter-in-law be the one behind the camera.
"She does it very naturally, we had a lot of fun doing it," Camilla said in a video released by ITV News. "It was very relaxed...the Duchess of Cambridge came with her camera and is an extremely good photographer...it was all very casual," she continued.
Inside the magazine's pages, Camilla writes about her "profound sense of being at home in the countryside." She appears to have a fondness for quiet country areas in common with Kate, who is reportedly moving to Windsor with William and her children.
How well Camilla and Catherine really work together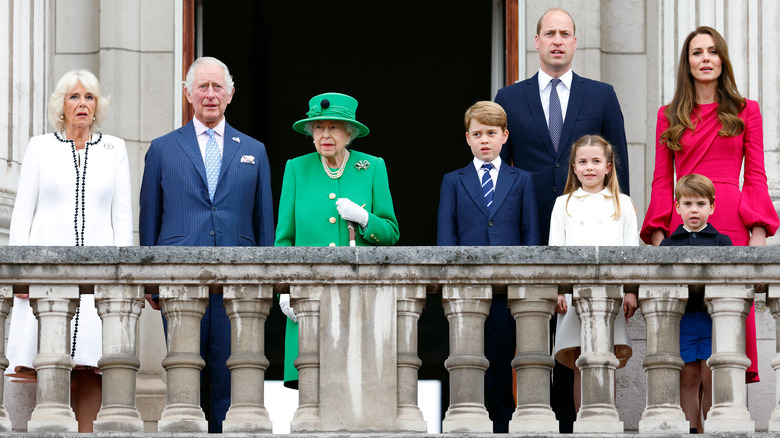 Max Mumby/indigo/Getty Images
It seems that Catherine Middleton doesn't only get along with her Middleton brood, as she has reportedly maintained good relationships with various members of the royal family. Camilla Parker Bowles said that their recent photoshoot was a fun, lighthearted moment between the two."It was just done in the garden with a lot of laughs...it was a lovely way of doing it," she told ITV.
While the two appear to have a natural rapport and respect for each other, it can't hurt that Queen Elizabeth shocked the press and public by saying in a statement that her "sincere wish" is for Camilla Parker Bowles to be referred to as queen consort when her husband, Prince Charles, takes the throne, a title the Duchess of Cambridge will likely assume when Prince William becomes king. As Marie Claire noted, "the two future Queen Consorts" appear to have a polite and lighthearted relationship with each other, both personally and professionally.