Omarosa Dishes On What Donald Trump's Relationship With Ivana Was Really Like After They Split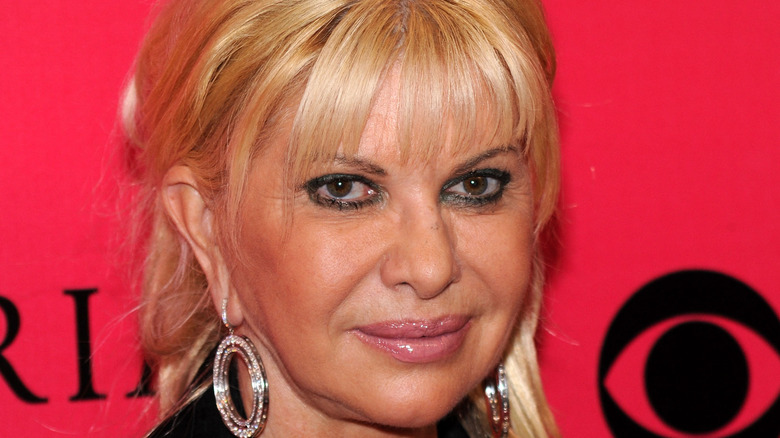 Bryan Bedder/Getty Images
Ivana Trump, the former wife of Donald Trump, died suddenly on July 14, 2022. Public figures are reacting to Ivana's death with warm reminiscences and expressions of sympathy. Among them are notable Republicans such as Rudy Giuliani, South Carolina Sen. Lindsey Graham, Florida Sen. Rick Scott, and House Minority Leader Kevin McCarthy, per Fox News. 
One tribute also came from a very unexpected source: Omarosa Manigault Newman. She first made her fame as a contestant on "The Apprentice," and despite her reputation on the show as a calculated villain, she still landed a (short-lived) job in the White House. Now known mainly by her first name, Omarosa has had a tense relationship with Donald Trump since her "You're fired!" exit from the president's administration. Her tell-all book, "Unhinged: An Insider's Account of the Trump White House," had some uncomplimentary things to say about the former president, and his legal team reportedly tried to keep it from being published, per the Daily Mail. 
But Omarosa was far kinder when she was asked by People magazine to offer her recollections of Ivana, and she painted the first Mrs. Trump as someone who was willing to look past her contentious divorce to act for the greater good.
President Trump looked to his ex Ivana for advice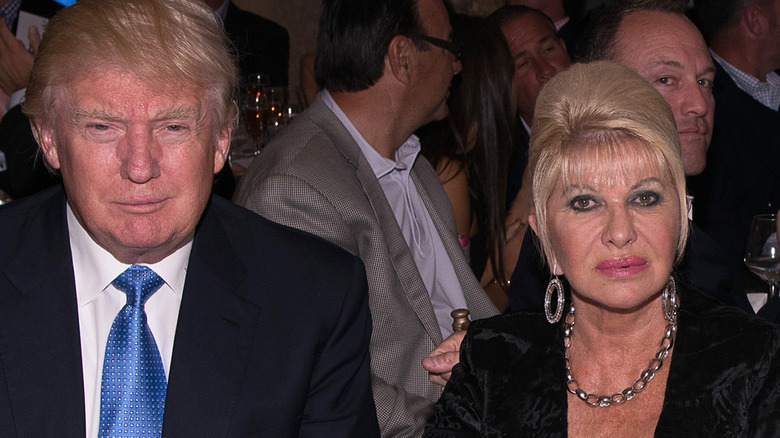 Dave Kotinsky/Getty Images
Donald and Ivana Trump divorced in 1992 after it became clear that he was carrying on an affair with the actress and beauty queen, Marla Maples (via Biography). Maples would go on to give Trump a daughter, Tiffany, and wed him soon after. The split was both contentious and expensive; People called it the "Billion Dollar Blowup," though Ivana actually walked away with considerably less than that. 
Once the divorce was finalized, the exes settled into an amicable relationship, even occasionally appearing together at events with their children. According to Business Insider, Ivana's friend Nikki Haskell once called the couple "kindred spirits" and claimed Ivana "has nothing but great things to say about Donald."
Omarosa Manigault Newman has gone a step further. Asked by People to offer comments on Ivana's death, Omarosa says the two exes were so close that the former president considered her a confidant. "Ivana was a straight shooter and was always able to size up a situation," says the former "Apprentice" star. "She is one of the very few people that Donald truly listened to. Even in the White House, he constantly sought her guidance."
Indeed, in her autobiography, Ivana claimed to have a "direct number" to the former president, per ABC News. She added, though, that while she enjoyed advising her ex-husband, she had no desire to actually be the first lady. "I like my freedom," she added.