Sunny Hostin Starts An Argument With A Former Trump Staffer By Asking One Bold Question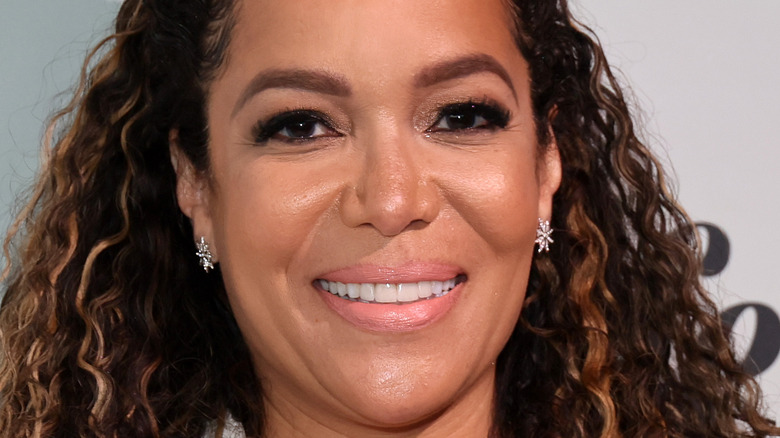 Dia Dipasupil/Getty Images
For nearly 25 years, "The View" has been a leading talkshow on debating pressing current events around a roundtable of women from different backgrounds and opinions, hence the Emmy-award winning show's name. Since 1997, we've seen hosts like Barbara Walters, Sherri Shepherd, Meredith Vieira, Rosie Perez, and Meghan McCain exit and new replacements such as Whoopi Goldberg and Sara Haines join. One of those current hosts, Sunny Hostin, who first joined in 2016 for the show's 20th season was a former senior legal correspondent and analyst.
Hostin, who McCain once described to People as "the most politically savvy person on that show," has people talking about a recent interaction she had on-air with former White House Director of Strategic Communications and Assistant to the President in the Trump administration in 2020, Alyssa Farah Griffin. After all, "The View" is well-known for its contentious moments over the years, and this one doesn't fall far from the tree.
Former Trump White House employee Alyssa Farah Griffin says we all make mistakes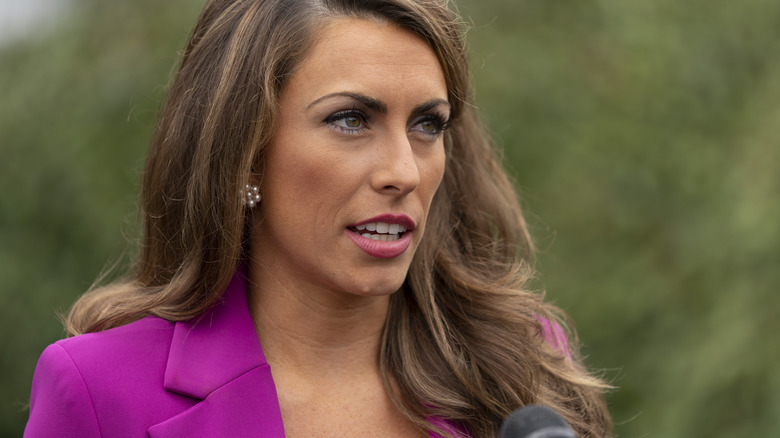 Bloomberg/Getty Images
It's no secret that "The View" co-host Sunny Hostin has had her fair share of political takes broadcast on the daytime program, specifically about former President Donald Trump, and this week, she's letting viewers and her co-hosts know her clear disdain.
In recent months, Hostin and occasional guest co-host, Alyssa Farah Griffin, have had heated debates surrounding the former White House administration, including disagreements about former Vice President Mike Pence (via Twitter). Now, the two have people talking for a similar reason.
According to Decider, while Griffin was co-hosting, she and Hostin discussed their views about the tumultuous Trump presidency, with Hostin asking Griffin a burning hot question that seemed to be the elephant in the room: "I know there are people like yourself and others who are coming forward now, but wasn't the first impeachment enough? ... Didn't you see a lot going on?"
Griffin responded: "There are people who think that people like me ... don't deserve to have a voice because we worked for Donald Trump. I reject that. We are telling the truth now, we are telling it authentically, we are acknowledging what we did wrong ... we all make mistakes." It didn't take long for social media to voice their opinions.
One Twitter user wrote, "#TheView: STOP NORMALIZING Alyssa Farah. She CONTINUED spreading #TheBigLie even AFTER leaving the White House. Your audience deserves better than opportunistic gaslighting."