Do Ricky And Lizzie Have A Future In Virgin River Season 4?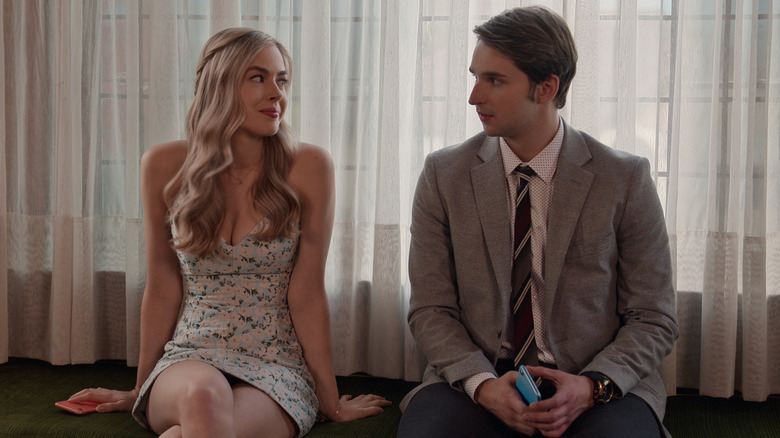 Netflix
The new season of Netflix hit "Virgin River" is almost upon us, and there's plenty to look forward to when the romantic drama returns. As Country Living notes, the show, which debuted on the streaming service in 2019 follows Alexandra Breckinridge's nurse/midwife Mel as she searches for her purpose in life, and finds love along the way, in the titular small town. Season 3 dealt with the aftermath of her boyfriend Jack (Martin Henderson) being shot, but there was plenty of other drama to enjoy too.
Aside from Lilly's (Lynda Boyd) shocking death, Brady was arrested after he was found responsible for the aforementioned shooting, and the arrival of a mysterious newcomer claiming to be Doc's grandson promised to shake things up even more. Elsewhere, tortured teen Ricky (Grayson Maxwell Gurnsey) neglected to tell girlfriend Lizzie (Sarah Dugdale) he was enlisting in the Marines, leading her to end things with him, per TV Insider. However, a trailer for the upcoming season hinted there are still feelings there.
Among other things, a sexy new doctor arrives in Virgin River for Season 4, while fans have also been speculating about the father of Charmaine's babies. We're similarly excited to find out what's really going to happen to Preacher in Season 4 of "Virgin River." But one of the biggest talking points, undoubtedly, is whether lovestruck teens Ricky and Lizzie will be able to work things out. Here's what could happen between them in Season 4.
Ricky and Lizzie need to figure out their issues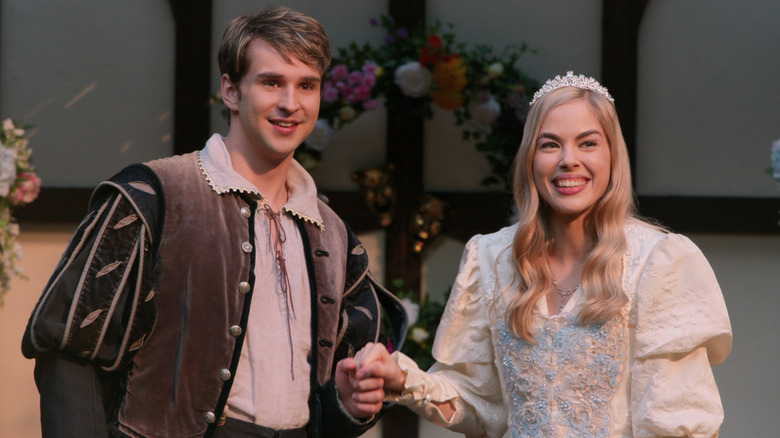 Netflix
"Virgin River" star Grayson Gurnsey, who plays Ricky, isn't sure whether his character can get back together with Lizzie without first establishing a more level playing field between them. He told TVLine, "I do hope they get back together, but on mutual terms where she has forgiven him and he has learned his lesson — not out of shame or guilt, but out of a genuine understand of her feelings." As Gurnsey explained, Ricky knew he was in the wrong but refused to take accountability for it.
Thus, "That's what he needs to learn if he wants to get back together with her — he needs to understand her feelings." Considering how young they are, the actor acknowledged there's an element of "puppy love" to their relationship, but he does believe the feelings are genuine. Gurnsey argued, "When it's your first love, you might not necessarily love that person for the right reasons, but you can still learn something very valuable and become a better person from that relationship."
As TV Fanatic pointed out, in their review of the Season 3 finale, Lizzie's ex-boyfriend Parker (Markian Tarasiuk) rocked up right when her relationship with Ricky was crumbling, enticing the youngster with the promise of cross-country adventures. However, although it took a while for Lizzie to get settled in Virgin River, the town is now assuredly her home so it's unlikely the teen will be jumping at the chance to leave any time soon.
Has Lizzie already moved on with somebody new?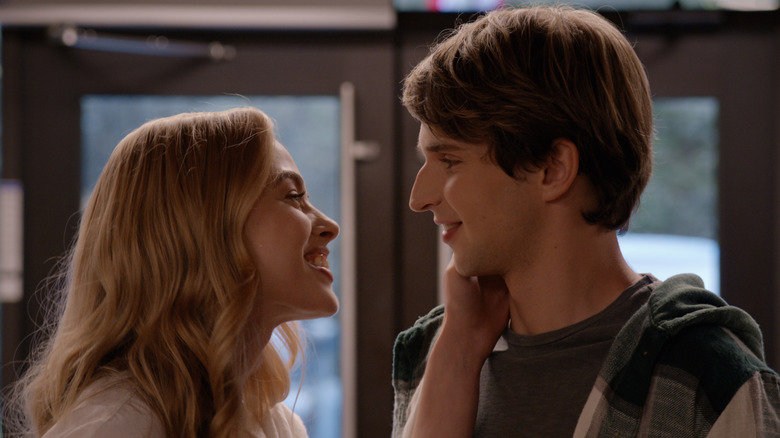 Netflix
And yet, there could still be trouble in paradise. Express points out that Lizzie has had Ricky's attention ever since she first arrived in town, but their fledgling relationship was tested considerably in Season 3. Although Lizzie is still recovering from their breakup, Parker seems pretty intent on winning her back, and it'll be tough for Ricky to prove his worth since he really hurt Lizzie by keeping such a big secret from her. Despite the fact she looks set to remain in Virgin River, the show has a history of bringing past loves back to complicate matters for characters in the present.
There's even a chance the woman that broke them up, Olivia, could also come into play, possibly pushing Parker to make his feelings for Lizzie known once and for all. Per Express, fans reckon Lizzie is done with Ricky for good based on the teaser trailer. One notable scene sees the teenager enjoying a boat ride with none other than Doc's grandson, Denny (Kai Bradbury), with a big smile on her face. Lizzie and Doc have gradually grown closer, so he's likely given the coupling his blessing, especially since Denny is about to be a series regular to boot — even if Doc didn't know he existed. 
We'll have to wait and see what happens between Lizzie and Ricky in Season 4, but it's going to be an uphill battle for them regardless of what else is going on.