The Audiobook You Never Knew Benedict Cumberbatch Narrated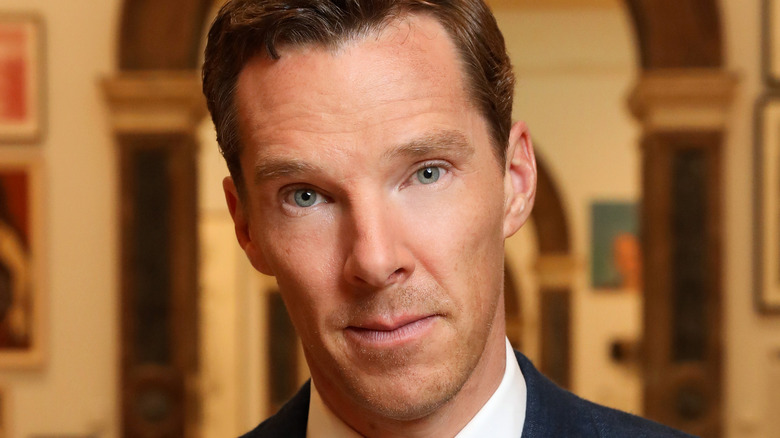 Tristan Fewings/Getty Images
Many celebrities have lent their voice to narration in the past, with one of the most popular being David Tennant, who has narrated a handful of audiobooks. Benedict Cumberbatch is no exception to this. Known for his distinctive and gravelly voice, Cumberbatch first rose to stardom in the BBC series "Sherlock," in which he played the titular main role of Sherlock Holmes (via IMDb). 
Benedict Cumberbatch has also been featured in some more underrated roles, such as Netflix's take on "The Grinch," which, according to We Got This Covered, was at one point trending for four months. Whatever role he takes on, Cumberbatch's unique and deep voice tone is easy to pick out even in a cast of others. He voiced the fearsome dragon Smaug in "The Hobbit: The Desolation of Smaug" back in 2013 (via IMDb) and reprised his role as Doctor Strange in the 2021 Marvel animated series "What If...?" (via IMDB), showcasing his ability to narrate complex and interesting characters perfectly. 
Benedict Cumberbatch's soothing voice is perfect for narrating audiobooks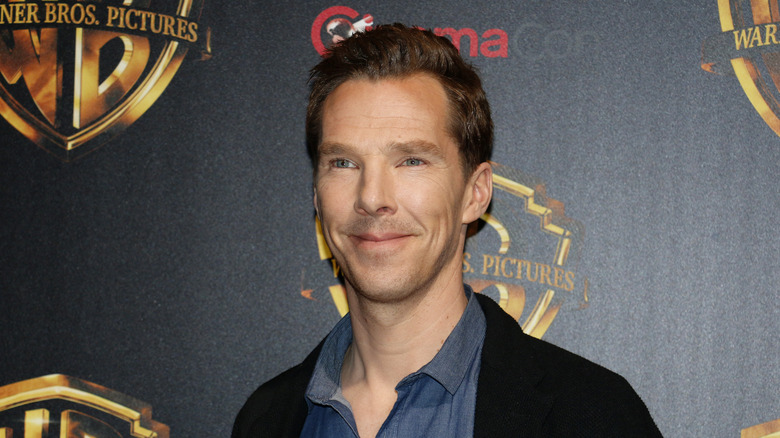 Tinseltown/Shutterstock
A perfect choice for his calm and measured voice, Buzzfeed revealed that Benedict Cumberbatch narrated the audiobook for "The Order of Time" by Carlo Rovelli. According to Audible, Rovelli's novel is all about trying to figure out the meaning of time. It explores the theories made about time throughout history by major figures, as well as unpacking more complex ideas like quantum theory. 
All of those ideas make for a potentially confusing read, which is why the audiobook version is ideal for those who wish to understand the above theories but feel daunted about struggling with the text. 
The audiobook also won Specsavers Audiobook of the Year 2018, per Penguin Random House, proving that Cumberbatch's voice and Rovelli's ideas are a match made in heaven. Critics reviewed the audiobook positively, too, with The Times stating that Cumberbatch's "warm, resonant voice makes him a very fine narrator" and The New York Times saying Cumberbatch's narration feels like "getting an exposition from an erudite yet gentle teacher." However, "The Order of Time" isn't the only audiobook narrated by Benedict Cumberbatch.
He has narrated a number of other audiobooks throughout his career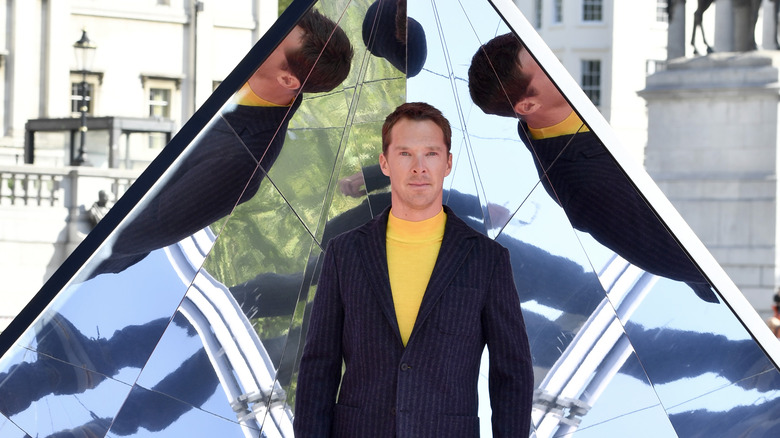 Gareth Cattermole/Getty Images
Most recently, he narrated "Double Blind" by Edward St Aubyn (via The Guardian). The book focuses on a cast of colorful characters in their thirties and their different points of view. Cumberbatch "glides smoothly between these intertwined narratives", giving each character a distinct personality. Interestingly, Cumberbatch starred in the television series "Patrick Melrose," an autobiographical series based on St Aubyn himself (per Bustle), so it makes sense that he would then collaborate with St Aubyn again.
Cumberbatch's voice can also be heard on the 2018 BBC 4 Reading of Franz Kafka's "Metamorphosis", which is about a man who wakes up one day and realizes he has turned into a giant bug (via Audible). Kafka's surrealist novella has long provoked discussion on topics like the difference between being alive and just living, as well as alienation from society. The audiobook also won an AudioFile Earphones Award, giving Cumberbatch yet another narration award.