Here's The Museum You Should Visit If You Want To See The Birth Of Venus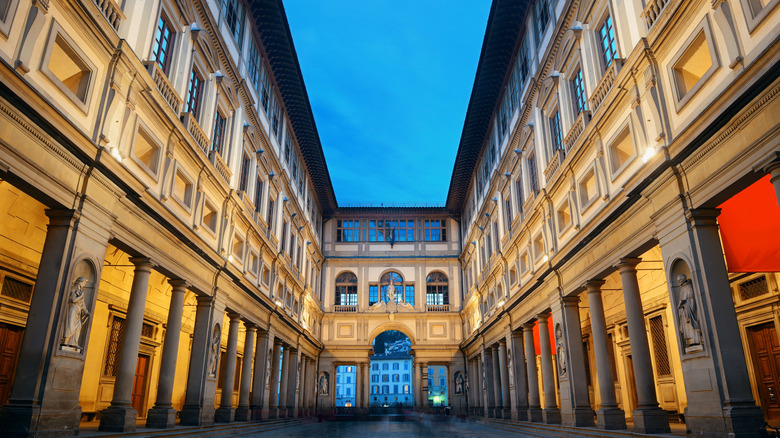 Songquan Deng/Shutterstock
Italy is a place where many people dream of taking a vacation. Instead of visiting major tourist attractions like the Colosseum or the Leaning Tower of Pisa, there's another way of appreciating the country's culture: Taking a tour of its major artistic locations. Italy is renowned for producing some of the world's greatest artists during the Renaissance period (via Artsy), including Leonardo Da Vinci — who painted "The Last Supper" which can be viewed at Santa Maria delle Grazie — as well as Donatello, Michelangelo, and Raphael.
The period also saw the likes of Agnolo Bronzino, Titian, and Sandro Botticelli produce iconic pieces of art, including Botticelli's "The Birth of Venus." The piece was created in 1486 for Lorenzo di Pierfrancesco de'Medici to be displayed in the Castello villa (via Google Arts & Culture). Believed to have been painted in Florence, where Botticelli was born, "The Birth of Venus" was created simultaneously with Botticelli's other famous work, "Primavera." Thankfully, most of Botticelli's most-known works, including "The Birth of Venus," reside in the same Italian city, which makes them easy to view with one eye-opening trip.
Get ready to visit one of Italy's most renowned cities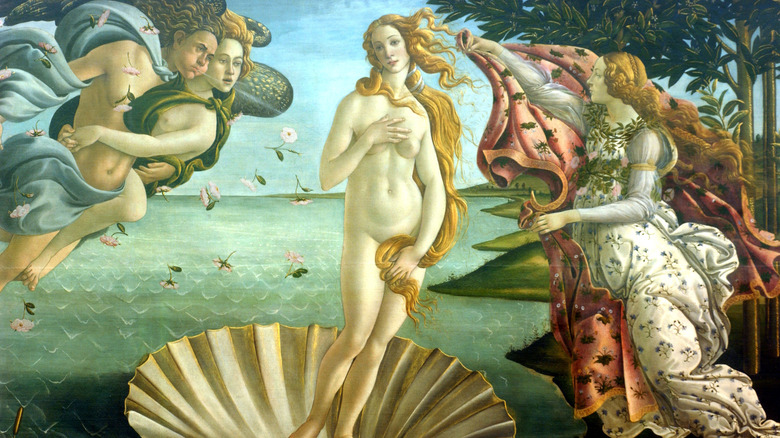 Franco Origlia/Getty Images
Unsurprisingly, you'll be able to find "The Birth of Venus" in Sandro Botticelli's birthplace of Florence, Italy. Regarded as "the cradle of the Renaissance," (via Wandering Italy) and the city you should move to if you're an Enneagram type 6, Florence is in the northern Italian region of Tuscany (via Britannica). Despite being a relatively small city compared to Rome and Milan, it houses some of Italy's most important museums and galleries. To see "The Birth of Venus," look no further than the Uffizi Gallery in the center of the city.
As one of Italy's most famous museums, the Uffizi Gallery is also lauded as the country's "most important" (per Culture Trip). Alongside Botticelli, you'll be able to see stunning works of art by Leonardo da Vinci, Michelangelo, and Raphael during your visit. Each has dedicated sections, with "The Birth of Venus" being the centerpiece of Botticelli's. Depicting the goddess of love and beauty arriving on the island of Cyprus from a shell, the painting is renowned for its sensual beauty and being a "symbol of love and beauty in both spiritual as well as physical terms," per Love Happens Magazine.
Make sure you're prepared before visiting the Uffizi Gallery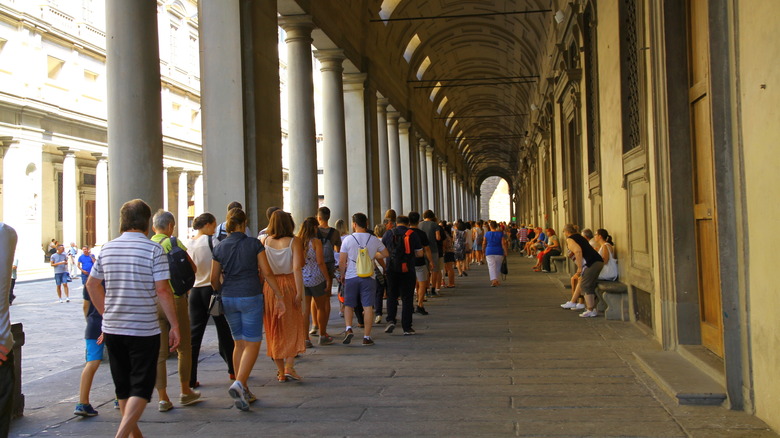 Yasemin Olgunoz Berber/Shutterstock
Seeing "The Birth of Venus" in person can be a bit of a task. The Uffizi Gallery is one of the most frequented museums in the country (per Culture Trip), averaging around two million visitors a year. Like other prominent museums and attractions in Italy, booking in advance is the best way to avoid a long wait. According to Wandering Italy, it can take up to five hours to enter the museum if you travel during peak season in July.
There are plenty of ways to explore the museum to avoid long wait times, such as "Skip the line" tickets offered by Viator, which include guided tours and the option to walk around at your own pace. You don't have to pre-book to enter the museum — you can get a ticket on the day of, as Visit Florence explains. However, due to the museum's popularity, you may find yourself wasting hours waiting in line rather than exploring the Uffizi Gallery and marveling at "The Birth of Venus" in person. It's always best to be prepared, especially when there are more than 1,000 pieces of art to see at this particular gallery.