New Documentary Reveals The One Thing That Pits Donald Trump's Kids Against Each Other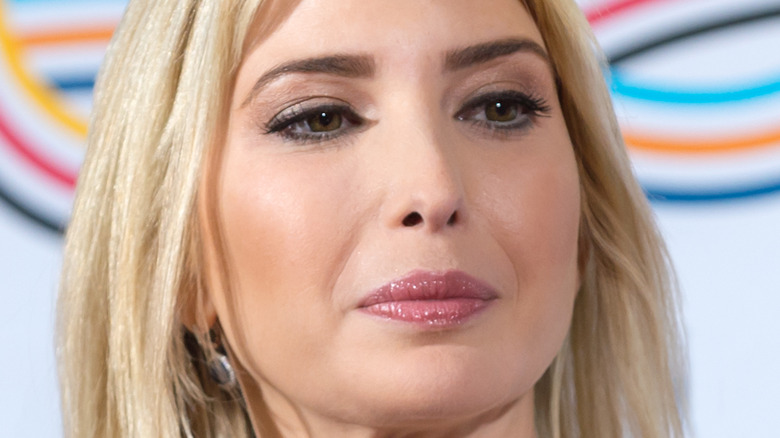 photocosmos1/Shutterstock
Life for the children of former president Donald Trump has been rocky since their father exited the White House. According to ABC News, Ivanka and Donald Trump Jr. will be put under oath in court during a civil investigation into the family's business practices. However, there has been a bump in the road when it comes to getting them into the courtroom.
Ivana Trump, the first wife of Donald and the mother of Ivanka, Don Jr., and Eric, died in her Manhattan home on July 14 — days before her children were set to attend a deposition as part of New York Attorney General Letitia James's ongoing civil investigation (via The New York Times). The cause of death has since been ruled accidental – she was 73 years old.
Amid the news, James' office released a statement saying, "In light of the passing of Ivana Trump yesterday, we received a request from counsel for Donald Trump and his children to adjourn all three depositions, which we have agreed to." The deposition will be rescheduled, the date of which is not known as of publication.
These issues are not the only ones plaguing the Trump children, however. In a new documentary about the family, it has been revealed that the brood doesn't always get along, as there is something that consistently pits them against each other.
New documentary shows how competitive two of the Trump children are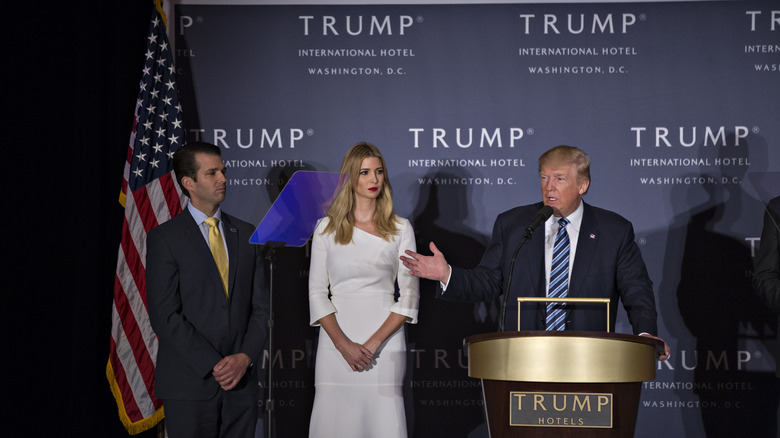 Bloomberg/Getty Images
By all accounts, it seems that the children of former president Donald Trump get along well (via People). Ivanka and Tiffany Trump are especially close, choosing to maintain a tight relationship regardless of their age difference. Plus, Ivanka, Don Jr., and Eric Trump all served together as part of their father's presidential campaigns and administration.
However, in a new documentary series profiling the family titled "Unprecedented" — which provides a close look at their lives in the closing months of Donald's presidency — it seems that the Trump children don't always see eye to eye, with one particular issue cropping up regularly (per Voz Wire).
The Trump family allowed a British filmmaker, Alex Holder, full access to their final days in the White House. He was able to capture the struggle between Donald Jr. and Ivanka, where they were both constantly trying to fight for their father's attention and political power.
This competitive nature between the two eldest Trump siblings has been going on since childhood, according to The Atlantic's McKay Coppins, who says in the documentary, "To Trump, there's no better surrogate than someone with his last name. You are here to serve and represent your father and to compete for his attention and approval."
Throughout the documentary, this competitive nature becomes more apparent. Don Jr. and Ivanka had the largest roles in the administration out of all the Trump kids, and the series shows how they consistently competed for the most political power.