The Surprising Number Of Episodes Netflix Will Deliver For Virgin River Season 4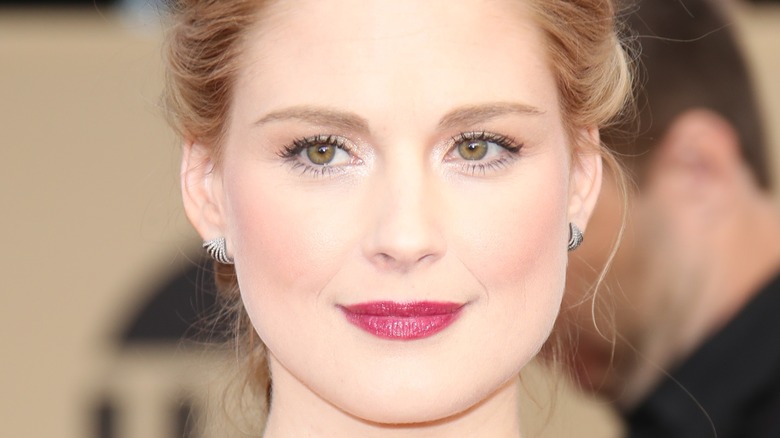 Dan Macmedan/Getty Images
Over the past few years, Netflix has taken its original content to a new level. The streaming platform is not only a place to find some of your old favorite movies and TV shows; it also offers up some new hits such as "Stranger Things," "You," "The Umbrella Academy," "Emily in Paris," and "Bridgerton" (via Newsweek). Of course, one of the most beloved original shows on Netflix is "Virgin River," per The Hollywood Reporter.
The show follows Melinda "Mel" Monroe (Alexandra Breckenridge) who is a nurse practitioner and midwife that decides to leave her painful past in the big city behind and move to the small California town of Virgin River. Fun fact: Although the show is set in California, it's actually filmed in Canada. After arriving in town, Mel slowly starts to adapt to small-town life and even makes friends with many of the locals, including bar owner Jack Sheridan (Martin Henderson), per PopSugar. 
The show offers plenty of drama with love triangles and romantic issues between Mel and Jack, as well as crime storylines like when Jack got shot.Of course, the series also gives fans warm and fuzzy feelings while watching the joys of small-town life and community (per Collider). This is likely why "Virgin River" has become so popular and is getting set to premiere its fourth season on Netflix.
Virgin River Season 4 premieres July 20, 2022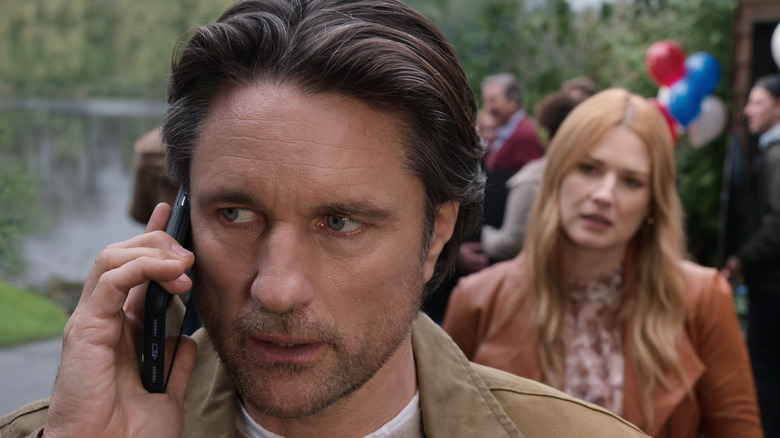 COURTESY OF NETFLIX
Before fans even got a chance to watch "Virgin River" Season 3, Netflix announced that they had renewed the show for Seasons 4 and 5 (via PureWow). Of course, fans were thrilled by this news and couldn't wait to see what the future had in store for their favorite characters. It was later announced that Season 4 would premiere on the streaming site July 20, 2022, and viewers marked their calendars. 
PureWow reported production on Season 4 started in July 2021 and wrapped six months later.The show is said to be bringing back core cast members such as Alexandra Breckenridge, Martin Henderson, Daniel Gillies (Mark Monroe), Colin Lawrence (John "Preacher" Middleton), Annette O'Toole (Hope McCrea), and Tim Matheson (Vernon "Doc" Mullins). Many of the supporting cast members will also be back in action for Season 4. 
Of course, fans who watched that surprising Season 3 cliffhanger are ready to see where the season takes the characters, especially Mel and Jack, per The Pioneer Woman.Thankfully, there will be plenty of episodes for fans to enjoy this time around.
Season 4 of Virgin River contains 12 episodes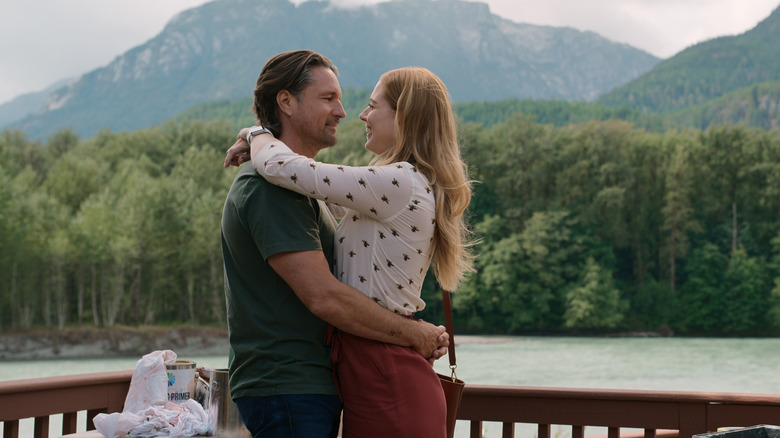 COURTESY OF NETFLIX
According to PureWow, "Virgin River" Season 4 is going to focus on Melinda "Mel" Monroe's pregnancy and the paternity of her unborn child. Of course, the situation will be difficult as she and Jack Sheridan will have to work through tough times. Despite it all, Mel is thrilled to become a mother. In addition, a sexy new doctor ready to start a family will arrive in town, and Hope McCrea will continue to heal from her car accident and navigate her relationship with Vernon "Doc" Mullins.
The drama is at an all-time high for "Virgin River" fans, and while the first three seasons of the Netflix series all included 10 episodes, it appears that Season 4 is so big that the show had to add even more episodes (via Netflix Life). Fans will now be treated to 12 episodes, which means that there will be two more hours of content to binge. Of course, the extra episode count may make fans wonder what troubles could be in store for their favorite characters that the series would need two extra episodes to fit it all in.
Season 4 of "Virgin River" begins streaming July 20 on Netflix.