Where Are Elizabeth Webber's Parents On General Hospital?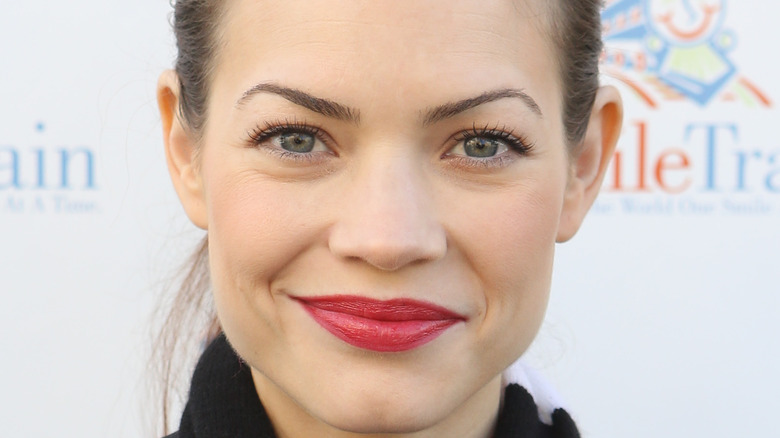 Chelsea Lauren/Getty Images
Nurse Elizabeth Webber, played by the talented Rebecca Herbst, is one of "General Hospital's" most iconic characters, which is not surprising considering the family the character she was born into. Elizabeth is the granddaughter of the legendary Dr. Steven Hardy (John Beradino) who was one of the soap's core characters when it first premiered in 1963.
In 1976, Steve's son Dr. Jeff Webber (Richard Dean Anderson) came to Port Charles after graduating from medical school (via Soap Central). Over the next few years, Steve suffered two ill-fated marriages with Dr. Monica Bard and Heather Grant. Eventually, he decided to leave town with his son Steven Lars Webber (whom he fathered with Heather while married to Monica), and fell in love with another woman.
Off-screen, Jeff ended up marrying a fellow doctor named Carolyn and the couple had two daughters, Sarah and Elizabeth. In 1997, the two teenage girls arrived in Port Charles, having been sent by their parents to live with their grandmother Audrey. Elizabeth has had little contact with her parents in the decades since they sent her away. For many years, Jeff and Carolyn Webber were rarely mentioned on "GH," but they've suddenly become a popular topic of conversation in recent months (via Soaps). Elizabeth has been very open over the years about resenting her parents for abandoning her, though it seems as if there might be more to the story than that.
Jeff and Carolyn Webber remain off-screen, for now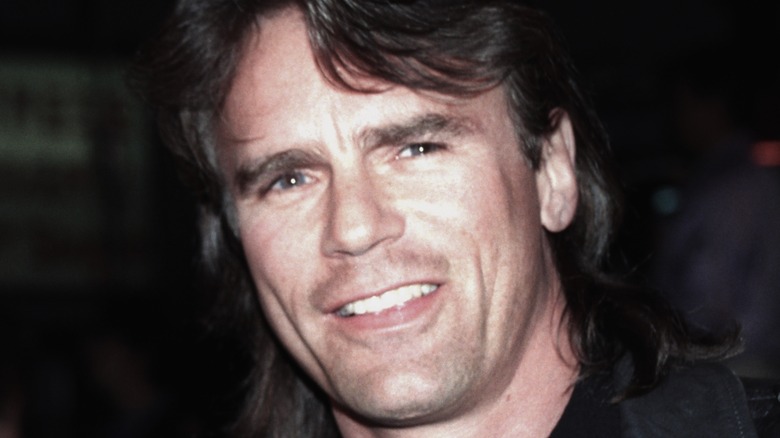 Bart Sherkow/Shutterstock
After leaving Port Charles, it was revealed that Jeff Webber had settled in Nevada before he and his wife went overseas to work as humanitarians. During the few times that Elizabeth Webber has mentioned her parents over the years, they are always said to be traveling the world working for Doctors Without Borders (via SoapHub).
In late 2021, following the death of Elizabeth's husband Franco Baldwin (Roger Howarth), Jeff Webber attempted to reach out to his daughter (via Soaps). When she wouldn't answer his calls, Jeff contacted Elizabeth's friend Dr. Terry Randolph (Cassandra James) in hopes of speaking to his daughter, but she still refused — and made it a point to tell her close circle that the topic of her parents was off-limits.
Later, Violet Finn (Jophielle Love), the daughter of Elizabeth's half-sister Hayden Barnes – who was a product of an affair between Jeff Webber and Naomi Dreyfus — found a photo of her grandfather. She asked her aunt about why she didn't know her "Grandpa Jeff," which seemed to unsettle Elizabeth who quickly changed the subject.
In early 2022, Elizabeth's middle son Jake Spencer (Hudson West) admitted to his mother that he has been communicating with his grandparents via email, after they reached out following the death of his father Jason Morgan (via SoapHub). Elizabeth was furious that her parents had contacted one of her kids without her permission and made it clear to Jake that she did not approve, though she didn't explain why.
Elizabeth has unsettling reaction to the mention of her parents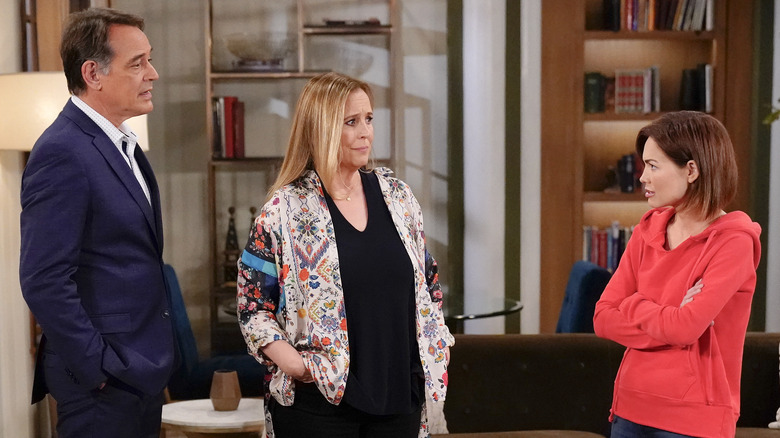 ABC/Troy Harvey
Most recently, Elizabeth Webber believed she was being stalked by someone who was leaving her unsettling reminders of her late husband Franco, though it turned out that Elizabeth herself was committing the strange acts while sleepwalking (via CheatSheet). Though she believed her sleepwalking to be a side effect of a medication she was taking, Elizabeth decided to admit herself to a psychiatric facility in an attempt to figure out if there was something else influencing her strange behavior.
Psychiatrist Kevin Collins (Jon Lindstrom), who is also the step-grandfather to Elizabeth's sons, recently brought up the topic of Jeff and Carolyn Webber to Elizabeth. At first, Elizabeth tried to shut down the conversation repeatedly, and when pushed, had a violent outburst (via SoapHub). It's abundantly clear that there is something regarding her parents that is deeply troubling to the nurse, but the question is whether she has yet to process the trauma of being abandoned after all these years, or if there is a more sinister secret at play. Since we're talking about a soap opera here, it's likely that there will eventually be a dramatic reveal that offers some sort of explanation, and longtime fans are hoping that means a return of the notorious Jeff Webber.