The One Big Question On Everyone's Mind As Virgin River Season 4 Begins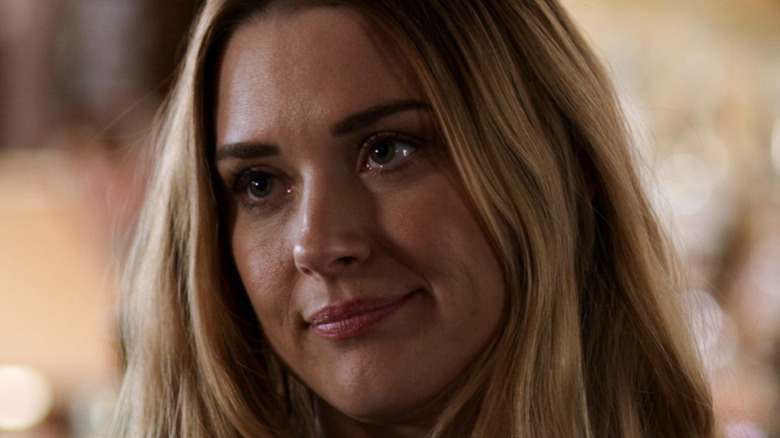 Courtesy of Netflix
"Virgin River" is one of the most beloved shows on Netflix. The streamer's original series centers around Mel Monroe (Alexandra Breckenridge), a nurse practitioner who moves to the small town of Virgin River. As the series progresses, viewers learn that Mel has a heartbreaking backstory, per Country Living.
Mel came to Virgin River looking for a change and to get away from some people who knew about the pain she endured. It's clear that the character is carrying some deep wounds, and, eventually, viewers are let in on the story of her marriage. Through flashbacks, fans learn that Mel was married to a doctor named Mark Monroe (Daniel Gillies). The couple were madly in love and wanted to start a family. They eventually got pregnant, but the pregnancy ended in a stillbirth.
After the loss, the duo endured many failed IVF treatments, which began to take a toll on their relationship. Eventually, Mark and Mel got into a fight about whether to continue with more IVF or take a break and focus on putting the pieces of their marriage back together (via Showbiz Cheat Sheet). As the couple fought, their car was struck by a truck; Mark suffered fatal injuries. Mel became a widow, who blamed herself for her husband's death. This caused her to leave the big city.
Mel's relationship with her late husband may come into play in Season 4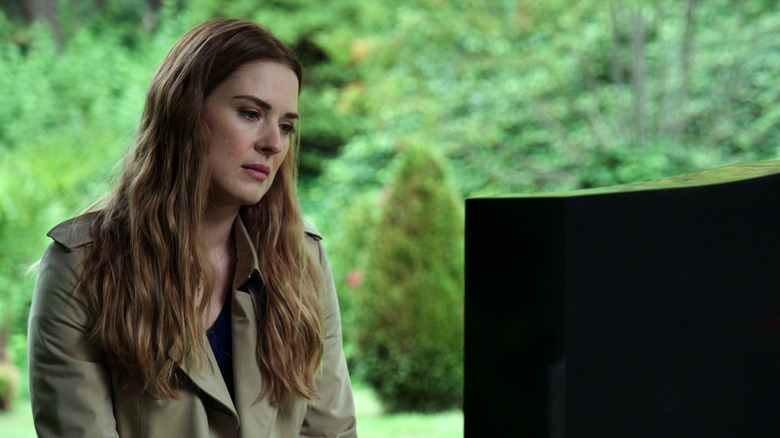 Courtesy of Netflix
According to Country Living, "Virgin River" continued to explore Mel Monroe's relationship with her late husband Mark Monroe in the following seasons. She's even seen struggling with her relationship with Jack Sheridan (Martin Henderson) as she honors Mark on the one-year anniversary of his death. Fans also get to meet Mark's sister who came to Virgin River to visit Mel and tell her that she's engaged. She eventually asks for Mel's engagement ring back as it's a family heirloom, which raises even more emotions about Mark's death.
During Season 3, Mel continued to feel pulled toward motherhood. She wanted a child and told Jack that she's ready to be a mother. Of course, Jack had a lot on his plate as he's expecting twins with his former girlfriend Charmaine Roberts and looking at a possible custody battle for the babies. Their conversation sent the pair over the edge, and they agreed to split. Mel then left Virgin River to visit her sister. While in the city, she thinks about the final two embryos that she and Mark were planning to use to get pregnant.
Mel decided to have the embryos implanted and later finds out that she's pregnant (via PureWow). Of course, some paternity drama is on the way as Season 4 draws near.
It is unclear who is the father of Mel's baby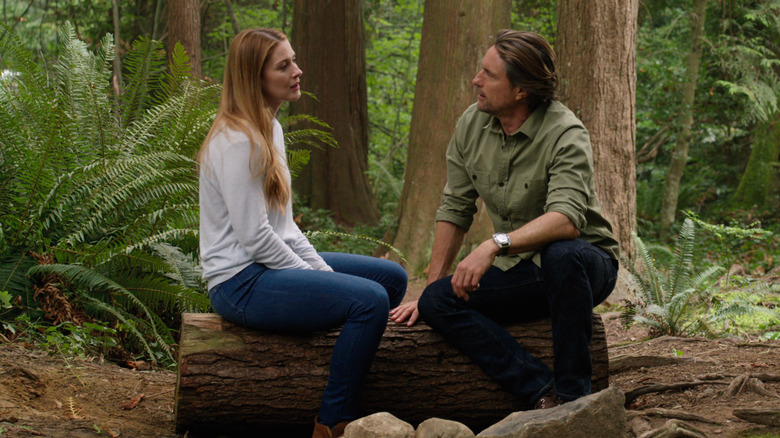 Courtesy of Netflix
During the "Virgin River" Season 3 finale, Mel Monroe drops a huge bombshell on Jack Sheridan. She tells her boyfriend that she's pregnant, but there's a twist. She's not sure that he's the father of her unborn child, per TV Insider. Jack looks confused and heartbroken by the news, and fans were left with a huge cliffhanger. Of course, viewers already know that Mel's baby could belong to Jack or her late husband, and the paternity of the new little bundle of joy will certainly be the biggest question going into Season 4 of "Virgin River" (via Deadline).
However, the question of the child's father isn't going to have Mel feeling down. She's finally getting the baby she's always wanted. "Despite not knowing whether her baby belongs to her deceased husband, Mark, or Jack, [Mel] has a sense of optimism," a synopsis for "Virgin River" Season 4 reads (via Marie Claire). However, Jack may feel a bit differently about the child as the situation will reportedly be a complicated one for him. "For years she yearned to be a mother, and her dream is one step closer to reality. While Jack is supportive and excited, the question of paternity continues to gnaw at him," the summary continues.
Fans are hoping for an answer to the question surrounding Mel's baby when "Virgin River" returns to Netflix July 20. Hopefully one will be provided over the course of the 12 new episodes.