The Princess Diana Tribute Prince Harry Snuck Into His UN Speech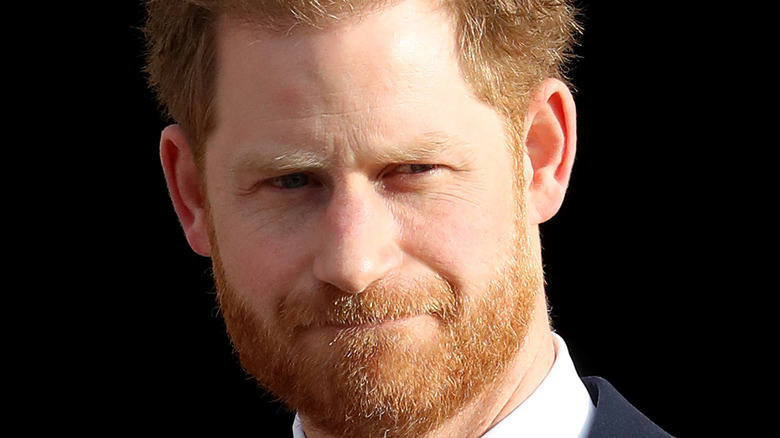 Chris Jackson/Getty Images
Despite concerns from the rest of the royal family, Prince Harry and Meghan Markle stayed mostly under the radar at the queen's recent Platinum Jubilee celebrations, attending just two public events during the weekend. This was entirely by design, with a source telling People plainly, "They aren't part of the [working] royal family anymore, and that's a decision they have taken — but maybe [the public] hasn't quite accepted that yet." 
The insider added, "Yes, they were low-key. They paid their respects and went home. They were really here to see the queen, and they did." 
Earlier this week, it was confirmed Meghan and Harry were due to make a huge public appearance together — their first since the Jubilee — at the UN General Assembly in New York, as a spokesperson confirmed with the Daily Mail. The Duke of Sussex also gave a speech in honor of Nelson Mandela Day. 
In a column for the Daily Mail, Meghan McCain railed against Harry's anti-American sentiments, with the prince raging about the rollback of Roe v. Wade, among other things. 
His sweet remarks about Princess Diana are also courting attention, albeit for very different reasons. Harry's relationship with Diana was different from William's, largely because of how alike the mother and son were, so it's unsurprising she's rarely far from his thoughts.
Diana shared Harry's deep connection to Africa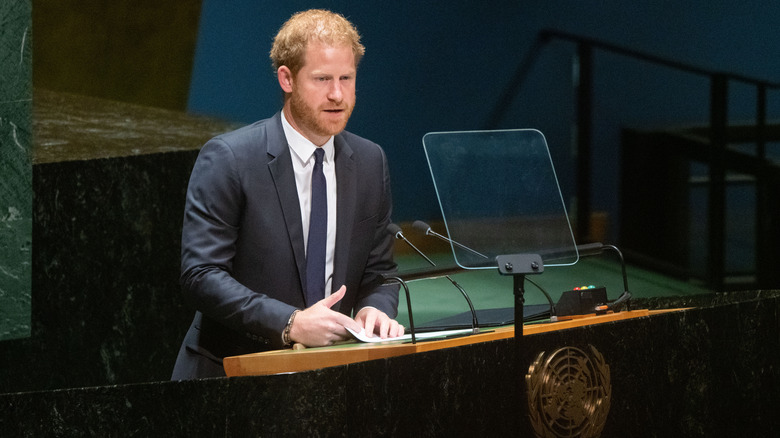 David Dee Delgado/Getty Images
Prince Harry has a longstanding relationship with Africa, and, as the Duke of Sussex explained during his UN keynote speech, he credits it in large part to the connection Harry still feels to his late mother, Princess Diana. Per Town & Country, the duke pointed to a photograph taken when Diana was visiting iconic social rights activist Nelson Mandela, which happened just a short while before she died.
"On my wall, and in my heart every day, is an image of my mother and Mandela meeting in Cape Town in 1997," Harry recalled. He described the "joy on my mother's face" in the pic, alongside "the playfulness, cheekiness, even. Pure delight to be in communion with another soul so committed to serving humanity." 
The duke continued, "Then I looked at Mandela. Here was a man with the weight of the world on his shoulders, asked to heal his country from the wreckage of its past and transform it for the future." Despite it all, though, Mandela was "still beaming," he said, per E! News. 
Elsewhere in his speech, Harry acknowledged that Africa is actually where he feels the deepest attachment to Diana. "I've always found hope on the continent. In fact, for most of my life, it has been my lifeline, a place where I have found peace and healing time and time again. It's where I've felt closest to my mother and sought solace after she died," the prince said.
Reports alleged that Harry's UN speech wasn't well attended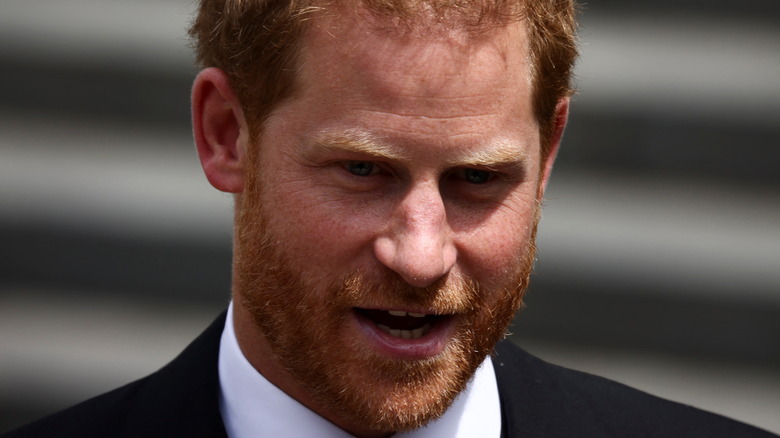 Wpa Pool/Getty Images
Aside from insulting proud American Meghan McCain, Prince Harry's keynote speech at the UN General Assembly largely went off without a hitch. 
But that may be because very few people were actually there to hear him speak. Express reports that, once photos of the auditorium were released, several social media users mocked the Duke of Sussex for seemingly delivering his remarks to a half-full crowd. 
Royal expert Marlene Koenig clarified, "The UN General Assembly is out for the summer. The room was used for the annual Nelson Mandela Day, the audience was the same for all of the speakers, not just Harry. It was never meant to be in front of the General Assembly." 
Moreover, Koenig also pointed out that the speech was "live streamed around the world" and was also available to watch online, so more people saw it than just those present.
While chatting to Piers Morgan on TalkTV, royal biographer Tom Bower opined, "Well it was pretty empty the auditorium wasn't it?" He also suggested that the prince only did the speech for money and attention, per The Sun. The author even argued that the Duke of Sussex doesn't know what he's talking about when it comes to Africa. 
In addition, Harry absolutely gushed over Meghan Markle in his UN speech, which should earn him fans despite these criticisms.