Days Of Our Lives Star Judi Evans Celebrates A Major Soap Opera Milestone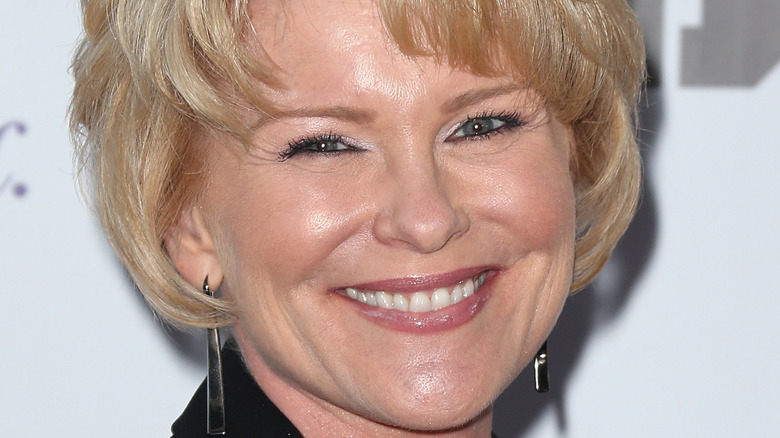 David Livingston/Getty Images
Judi Evans knows her way around the soap opera business. Although the actress is best known for playing the roles of Adrienne Kiriakis and Bonnie Lockhart on "Days of Our Lives," Evans has also held many other roles on multiple soap operas, per Soaps.
In 1983, she played the role of Beth on the classic soap "Guiding Light" before heading over to "Days of Our Lives" (via Soap Central). During a break from the NBC soap opera, Evans also had a stint as a character named Maeve on "As the World Turns." 
However, the actress seems to have some very fond memories of her time as Paulina Cory on "Another World." Evans admitted that portraying Paulina was some of the most fun she's ever had at work. "It was a roller coaster," she told Soap Opera Digest. 
The actress also remembered having a ball playing out her on-screen rivalry with Jensen Buchanan (ex-Vicky) on the show. "We had so much fun fighting over Grant and Jake. There was also a Valentine's Day ball where Paulina and Vicky dressed the same," she said. "They ended up fighting and falling into a pool of water. It was a real 'Dynasty' day!"
This week, Evans honored her former "Another World" character by celebrating a big milestone.
Judi Evans celebrates the 31st anniversary of her Another World character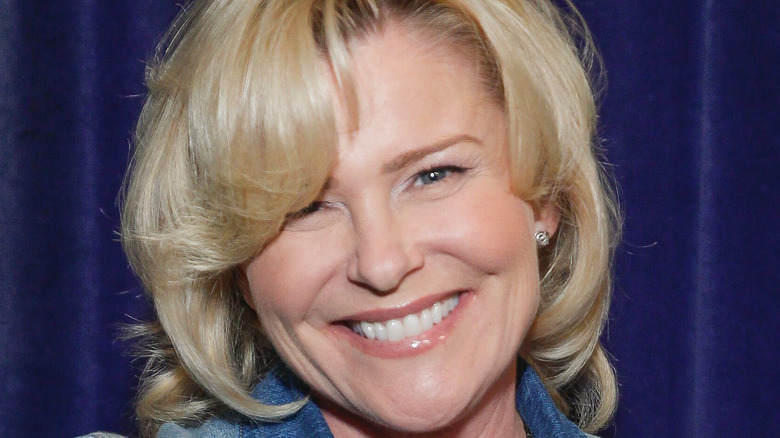 Ben Rose/Getty Images
Judi Evans took to social media to share her love for the role of Paulina Cory this week on the anniversary of her debut on "Another World," per Soap Opera Digest. The "Days of Our Lives" actress gushed over her former character and even celebrated the milestone with all of her fans.
"31 years ago today I got to take on the role of the strong, feisty, wildcard that was Paulina Cory," Evans wrote via Instagram, adding a throwback photo of herself as the character. "So lucky to have played her for 8 fabulous years alongside some wonderful actors and with the most amazing crew. Thank you to everyone who loved and rooted for Paulina as much I did!
However, Evans didn't stop there. She also took to Twitter to celebrate the big anniversary. "Such a fun character!!! Great memories...great cast, great crew, great everything....so honored to have been a part of the rich history of Another World," she tweeted, adding multiple photos of herself from the soap opera.
Of course, Evans' fans began to gush over the role of Paulina as well, remembering the actress and the classic soap opera. Now, if fans want to see Evans, they'll need to tune into "Days of Our Lives," where she's currently in the role of Bonnie Lockhart Kiriakis.