All The Salem Stars You'll See On Days Of Our Lives: Beyond Salem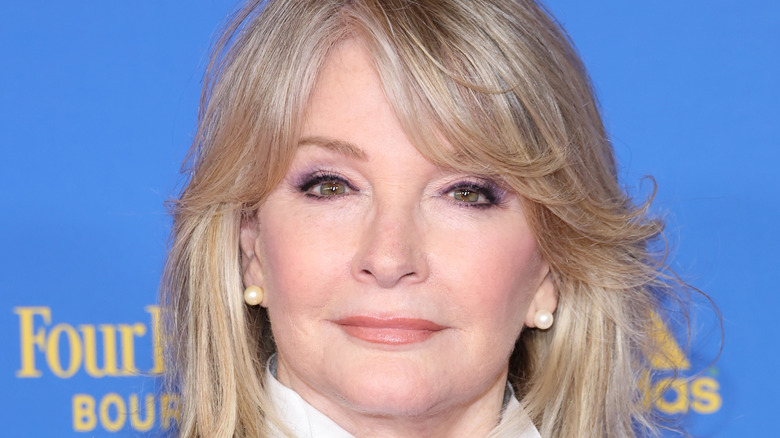 Amy Sussman/Getty Images
"Days of Our Lives: Beyond Salem" Season 2 is set to be a wild adventure. The first season of the series, which streams on Peacock, was all about taking many past and present "Days of Our Lives" characters out of Salem and watching them roam around the world in hopes of finding the missing Alamainian jewels, per Daytime Confidential. Season 2 will seemingly be another whirlwind journey for many beloved characters, which will involve some strong family ties when it comes to the Brady clan.
"In an epic, action-packed tale that spans the entire globe, from Monte Carlo to Hong Kong, beloved characters from Days of Our Lives once again go 'beyond Salem' as they trade the comforts of home for an adventure of a lifetime," the synopsis for the show reads (via What To Watch). "Over the course of five thrilling episodes, heartwarming family reunions take a dangerous turn as a mysterious adversary wreaks havoc on their lives. The next chapter of 'Days of Our Lives: Beyond Salem' is a story full of larger-than-life romance, jaw-dropping twists and high-stakes drama — and it all connects back to a plot that long-time 'DOOL' fans will surely remember," the description continued.
In addition to the drama, fans will surely be thrilled to see many fan-favorite characters back in action for Season 2 of "Beyond Salem."
Many beloved Days of Our Lives characters will appear during Beyond Salem Season 2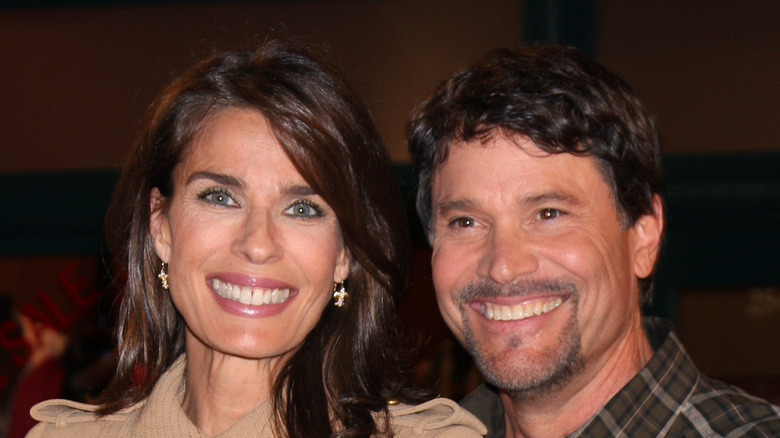 Kathy Hutchins/Shutterstock
While there is plenty for "Days of Our Lives" fans to be excited about when it comes to Season 2 of "Beyond Salem," the cast is going to be amazing. Most notably, Kristian Alfonso will reprise her role as Hope Williams Brady, and fan-favorite Peter Reckell will also be back in action as the beloved Bo Brady (via TVLine). Viewers can't wait to see what's in store when Bo and Hope reunite during the five-episode limited series.
However, Bo and Hope's children will also be involved in the action, specifically their daughter Ciara Brady (Victoria Konefal) and her husband Ben Weston (Robert Scott Wilson) as they'll visit Montreal to see Hope and introduce her to her new grandson, Bo Brady Weston, per TV Insider.
Other iconic "DOOL" characters will also be in action for "Beyond Salem" Season 2. Deidre Hall and Drake Hogestyn will appear as Marlena Evans and John Black, and Mary Beth Evans and Stephen Nichols have also joined the cast as Kayla Brady and Steve "Patch" Johnson. Camila Banus is set to appear as Gabi Hernandez, while Christopher Sean and Eileen Davidson will return to reprise their roles as Paul Nartia and Kristen DiMera (via TheWrap).
Meanwhile, some new characters and big recasts have also been announced for Season 2.
Days of Our Lives fans will also see new faces during Beyond Salem Season 2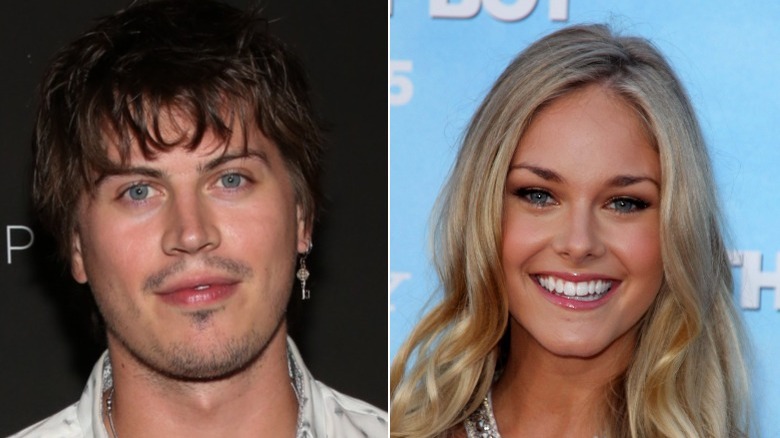 s_bukley/Shutterstock & Paul Archuleta/Getty
During "Days of Our Lives: Beyond Salem" Season 2, fans will get a look at two big recasts. Both of Steve and Kayla's children, Stephanie and Joey Johnson, have been recast for the series and are expected to move over to the flagship show as well (via TheWrap). So, although fans have seen the characters many times in the past, they'll be getting their first look at actress Abigail Klein as Stephanie and actor Tanner Stine as Joey.
Soap veteran Steve Burton will also be reprising his long-gone character, Harris Michaels, who was on the scene in Salem during the late 1980s, per TV Insider. Many longtime fans may remember the character, but younger generations of viewers likely have no idea who he is. This will make his return all the more fun for "Beyond Salem" watchers.
Two new characters will also come into play during Season 2 of the series. Actress Loretta Devine has been cast as the character of Angela, while actor Vince Van Patten has been tapped to play a man named Phil Hellworth.
The ensemble cast of "Days of Our Lives: Beyond Salem" Season 2 will likely keep viewers entertained and leave them wanting more. The show begins streaming on the Peacock app on July 11.