Heather Rae El Moussa Praises Husband Tarek After Scary Plane Altercation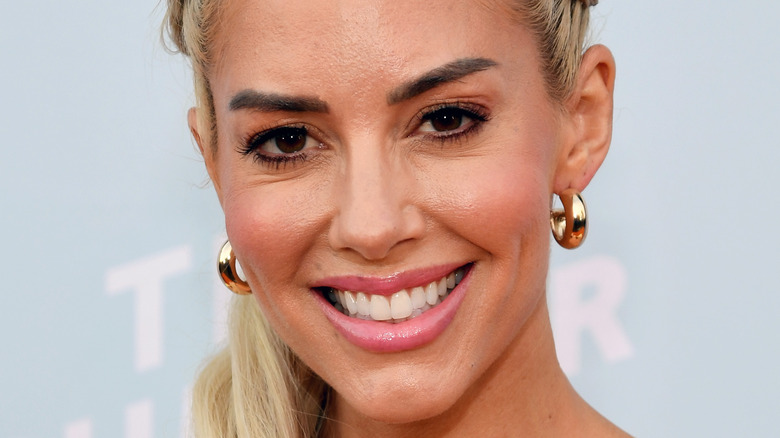 Kevin Mazur/Getty Images
Heather Rae El Moussa has been impressively open about how hard it was to find the right man for her. In a sweet Instagram post, the "Selling Sunset" star shared, "I found my soulmate, after thinking I would never be able to find love. If I could give you ladies one piece of advice, it's to continue working on yourself, become the best version of yourself and you'll attract someone that matches your energy and effort, it's the biggest decision of your life so choose wisely; don't ever settle, you deserve it."
As Heather told Page Six, her relationship with now-husband Tarek El Moussa was fast-paced, with the couple moving in together after just a few weeks of dating. They were engaged within a year, per People, with Tarek popping the question during a romantic anniversary vacation. The "Flip or Flop" star confirmed he felt as strongly about Heather — particularly after a public split from co-star Christina Hall — with multiple Instagram posts gushing about his wife. 
In July 2022, their love story got even more picture-perfect when Heather and Tarek shared exciting family news. The couple is expecting their first child together, and clearly, neither of them can believe their luck. The Netflix starlet, in particular, is constantly reminded of how much of a prince her hubby is.
The Flip or Flop star stepped in to defuse a potentially dangerous situation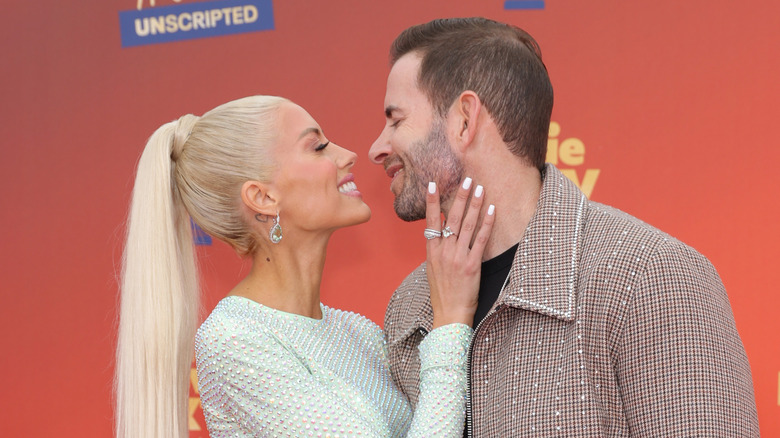 Rich Polk/Getty Images
People reports that, during a recent flight, Tarek El Moussa got involved in a potentially dangerous situation to stop it from escalating any further. His proud wife, Heather El Moussa, detailed the incident on her Instagram stories, explaining to fans that the couple had already endured a ton of airport and flight-related difficulties that day, which made Tarek look even more impressive as a result.
"I have a story for you," Heather wrote. "My husband did something very heroic when a man went crazy on our flight and verbally & physically got in flight attendants' & pilots' faces." The "Selling Sunset" star added, "My husband was a hero tonight." A source confirmed that the incident occurred during a JetBlue flight, which took off from New York's JFK airport.
The El Moussas went through quite an ordeal to make the flight, from lengthy security lines to mechanical issues and insane delays. Thankfully, they had each other to lean on. Heather and Tarek recently announced huge career news, sharing on Instagram that they'll soon be fronting their own reality show, "The Flipping El Moussas," thus further solidifying their partnership. Evidently, these two are betting on each other.