The Strict Warning Meghan And Harry's Fellow Diners Received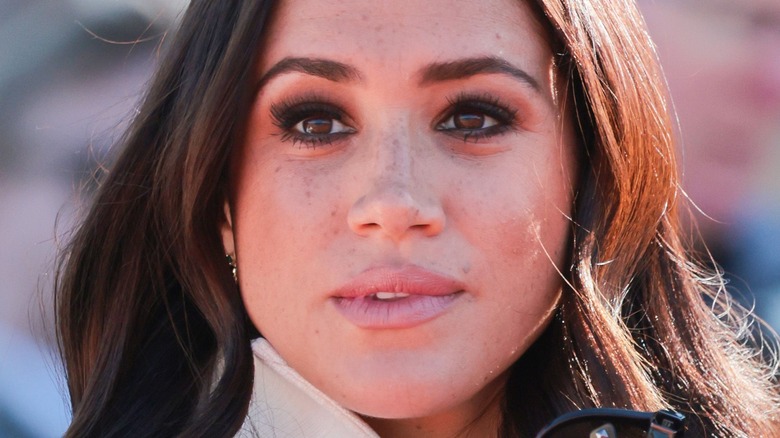 Chris Jackson/Getty Images
The Duke and Duchess of Sussex have officially landed on the East Coast — for now, that is. The pair was in New York City for Nelson Mandela International Day where Prince Harry was the keynote speaker (via CBS). Naturally, while in-state they also decided to go out to eat publicly. When you're famous, you don't just show up to eat somewhere. Instead, you send your security to scout the place and set some royal rules for others. According to Page Six, Meghan Markle and Prince Harry had a warning for fellow diners at Robert De Niro's restaurant. Because when your family rules a country you can do that. 
It's not often that Markle and Prince Harry make a public appearance. Of course, New York kind of brings out in people though. On top of meeting up with a famous star, the pair hit the town for dinner at Robert De Niro's Locanda Verde restaurant in Tribeca. They had some harsh words for fellow diners before they got there though.
Despite the people not knowing that they'd be dining with royals, they had one option — follow the rules or get out. Here are what they had to do, just in case you find yourself in the same royal predicament.
Meghan and Harry had a no photos allowed policy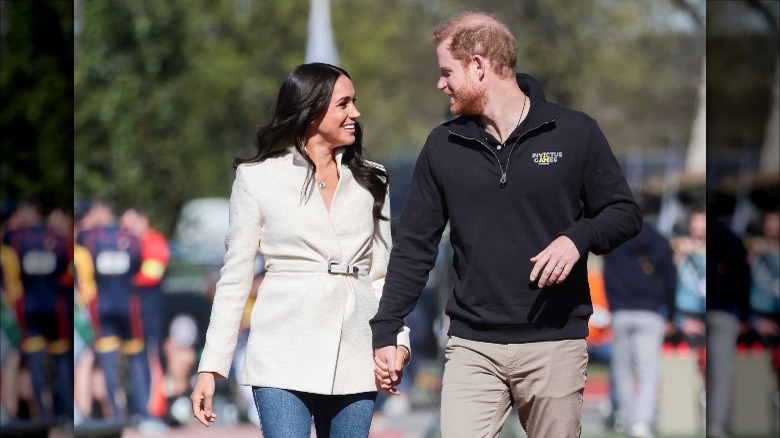 Chris Jackson/Getty Images
There has been a lot of concern about security with Meghan Markle and Prince Harry. When they decided to end their role as working members of the royal family, they also lost something super important — their security. The two decided to hire their own security detail when they got to the United States, and they're apparently doing their job pretty well. According to Daily Mail, Markle and Prince Harry's security told diners at Robert De Niro's Locanda Verde restaurant that they would be asked to leave if they took photos of the Duke and Duchess of Sussex. 
"There was lots and lots of security all throughout the restaurant, but they weren't in [a] private room," a source dining with the Duke and Duchess of Sussex told Daily Mail. The source said that the two were "seated in the middle of the busy restaurant."
It seems odd that Markle and Prince Harry would choose to sit in the middle of the room in a crowded restaurant, but a source told Page Six that they had initially asked if they could have the entire courtyard to themselves and were declined due to a previous booking. Even though they had to sit among the other diners, the couple is likely used to people staring by this point in their relationship, and, of course, they had the warning from their security for good measure.
The pair was social with other diners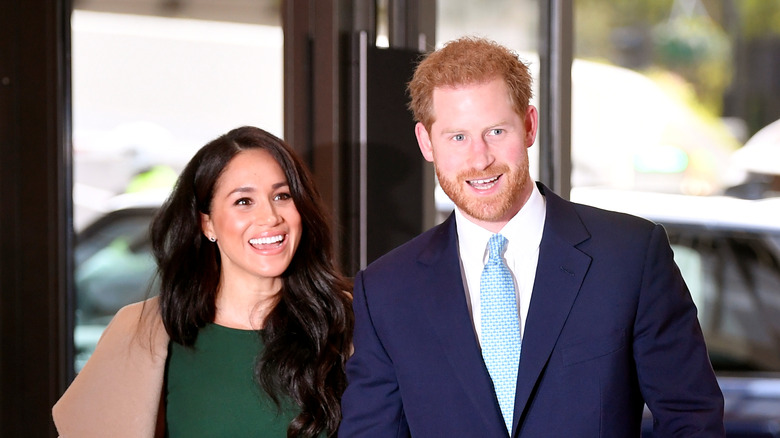 Wpa Pool/Getty Images
Despite not wanting their photos taken while they were eating, the two weren't as stuffy as their security warning makes them sound. According to Page Six, the two wished one diner a happy birthday and shared wine with another. The no-photo warning made the Duke and Duchess of Sussex seem extremely stuffy, so it's nice to hear that the dinner was a little more easygoing once the two got there.
The warning comes right amidst people making claims that Markle isn't always the most likable. While some publications, like the New York Post, report that Prince Harry's friends didn't like Markle, others, like The Mercury News, praise the 40-year-old for standing up to his "awful-sounding" friends. There are two sides to every story, of course. We won't know for sure until we're in a photo-free restaurant, we suppose. 
Fingers crossed that this is just the start of Markle and Prince Harry's string of public outings. From seeing her wearing a $4,700 jumpsuit and Princess Diana's hand-me-down watch to hearing all about their restaurant rules, the world can't get enough of the two (via Daily Mail).