The Story Behind Maggie Horton's Red Dance Shoes On Days Of Our Lives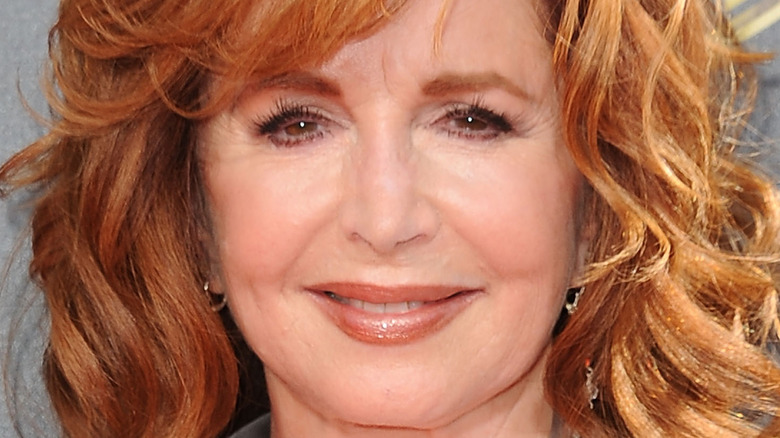 Angela Weiss/Getty Images
Maggie Horton has become a staple on "Days of Our Lives" and is currently one of the longest-running characters on the NBC soap opera. Actress Suzanne Rogers was introduced to fans in 1973 as Maggie Simmons. At the time, Maggie was in a wheelchair after a childhood car accident left her paralyzed and killed her parents. Maggie was living alone and running her parents farm when she met Mickey Horton (via Soaps in Depth).
At the time, Mickey suffered from amnesia and called himself Marty Hanson. Maggie hired him to help her on the farm, and the two fell in love and eventually got married. However, things changed when Maggie went to Salem University Hospital to see a doctor about a surgery that would help her walk again. While at the hospital, Maggie saw a photo of Mickey and realized who he was (via Soap Central). She attempted to hide his identity from him, but his family eventually found him and brought him home.
However, Maggie and Mickey's story was far from over.
Maggie overcame many obstacles to get out of her wheelchair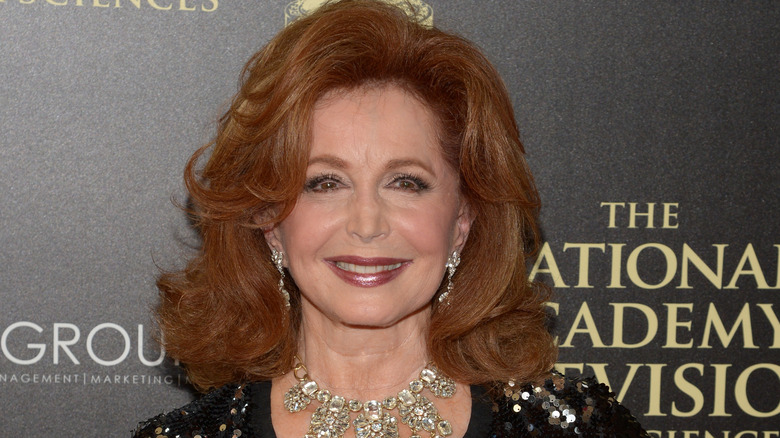 Jason Kempin/Getty Images
According to Soap Central, Maggie Horton opted to have surgery in hopes that she would be able to walk again. She believed that would help her keep Mickey Horton's affections. Mickey's own brother Bill Horton performed the surgery on Maggie, but she was still unable to walk. It was later revealed that Maggie was no longer paralyzed physically, but that the ailment was now in her mind. The stress from believing that she would lose Mickey caused her to believe she couldn't walk.
Once Maggie discovered that the paralysis was only mental, she eventually regained the use of her legs. Maggie and Mickey went on to have a long-lasting love and built a family together with their foster daughter Janice Barnes, Maggie's biological daughter Sarah Horton, and their adopted daughter Melissa Horton. In 2010, Mickey died of a heart attack, and Maggie was completely heartbroken (via Soaps in Depth). However, she had fond memories of their time together, including one of their sweetest moments when Mickey gave Maggie a pair of symbolic red shoes.
Suzanne Rogers loved the storyline involving Maggie's red shoes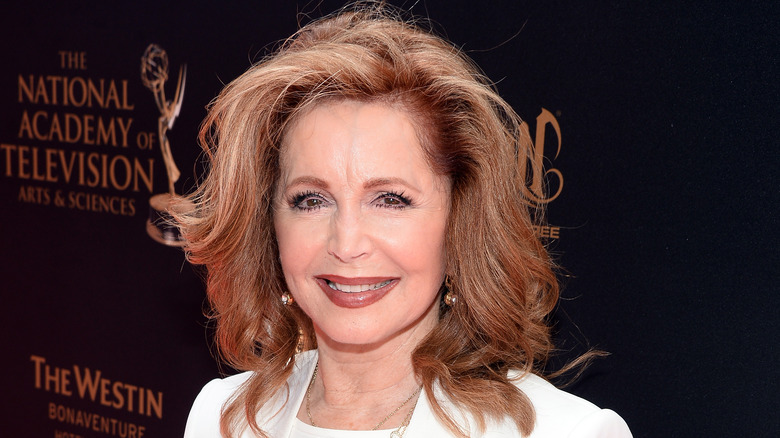 Matt Winkelmeyer/Getty Images
Shortly after Maggie Horton was introduced to "Days of Our Lives" viewers, it was revealed that she always had dreams of becoming a dancer, per Salem Spectator. Upon telling Mickey Horton her dreams, he encouraged her to see a doctor to have surgery so that she could walk again and even gave her a pair of special, red high-heeled shoes to use when she was back on her feet. The storyline was very romantic and is even one of actress Suzanne Roger's favorite moments from the soap.
In 2015, as Rogers celebrated more than 40 years on the sudser, she admitted that the red shoe storyline still holds a special place in her heart. "Mickey had promised Maggie that, if she got out of that hospital bed and was able to walk, he would take her dancing — and he gave her a beautiful pair of red shoes to get her motivated," she told TV Insider. "I think that's when the audience fell in love with Maggie. Mickey was established from the beginning of the show — the fans adored him — and suddenly he has amnesia and he's in love with this crippled girl who lived on a farm," she added.
Of course, viewers did fall in love with Maggie, and she's been an important and beloved character on the show ever since.