What We Know About Joe Biden's COVID-19 Diagnosis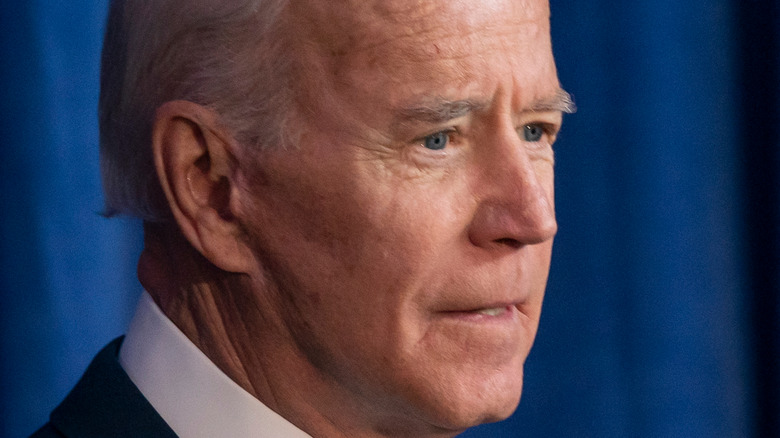 lev radin/Shutterstock
President Joe Biden has made big promises to the American people amid rising inflation, hikes in gas prices, and the continuing rise in cases of COVID-19. After they elected the former vice president and senator into the White House, however, voters' support for Joe Biden has dwindled. Nearly two-thirds of Democrats don't want Joe Biden to seek a second term, according to The Hill. Young voters especially worry about the president's age, the New York Times reported. "He often shuffles when he walks, and aides worry he will trip on a wire. He stumbles over words during public events, and they hold their breath to see if he makes it to the end without a gaffe," the outlet said.
The 79-year-old is facing more questions about both his age and health after receiving a COVID-19 diagnosis Thursday morning, according to USA Today. Reports are coming in about how the president is doing after contracting the disease.
President Biden is experiencing mild symptoms, according to White House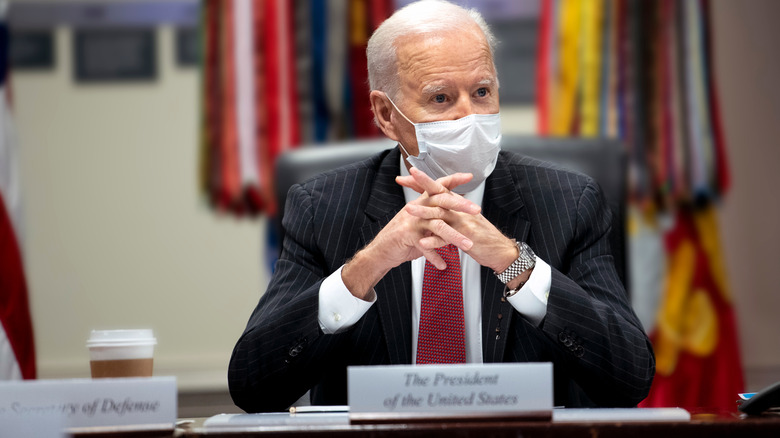 BiksuTong/Shutterstock
White House Press Secretary Karine Jean-Pierre said in a statement that President Joe Biden is experiencing "very mild" COVID-19 symptoms. The president is taking the antiviral drug Paxlovid, and the press secretary said that the president is "fully vaccinated and twice boosted" and working in isolation until he tests negative. The White House promised to provide daily updates on the president's wellbeing for transparency.
"There will be positive cases in every office, even here in the White House," President Biden said during December's omicron surge, according to USA Today. Now, two omicron subvariants — BA.4 and BA. 5 — have created a summer surge of the coronavirus, according to NBC News.
The White House's statement says that the president will continue working during his isolation. "He has been in contact with members of the White House staff by phone this morning, and will participate in his planned meetings at the White House this morning via phone and Zoom from the residence," the statement reads.
First Lady Jill Biden has tested negative for COVID. She told reporters regarding her husband, "I talked to him just a few minutes ago, he's doing fine."