How The July 28 New Moon Will Affect You If You're A Taurus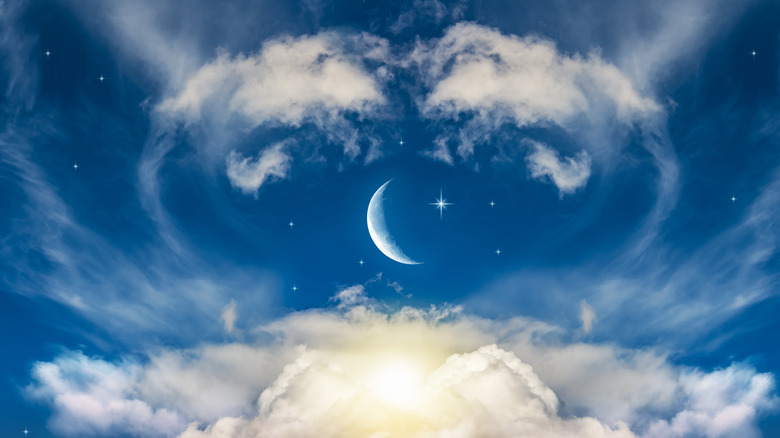 yaalan/Shutterstock
Cancer season has been a reset for homebody Taurus, who has taken time away from social spheres to do some reflective healing. L'Officiel points to the crab sign's shell as a perfect protective layer for Taurus to tend to all things familial and comforting, preparing for an eventual reemergence during outgoing Leo season.
July 22 marks the entrance into the lion's den as Leo inspires Taurus to lean into their summer goals and adventures. Allure reminds the bull that balance between work and play is crucial, and recommends taking a cue from the lion, who naps and gallivants in equal measure. Looking toward the new moon on July 28, Taurus will be coming off of some spicy summer moments, potentially related to romantic flings or an upturn in their self-confidence. 
Representing more than a fresh start, the new moon has plenty of surprises in store for Taurus. Though Taurus should remember the lessons they learned from the overly social Gemini season, and their following recovery in Cancer.
The new moon will inspire balance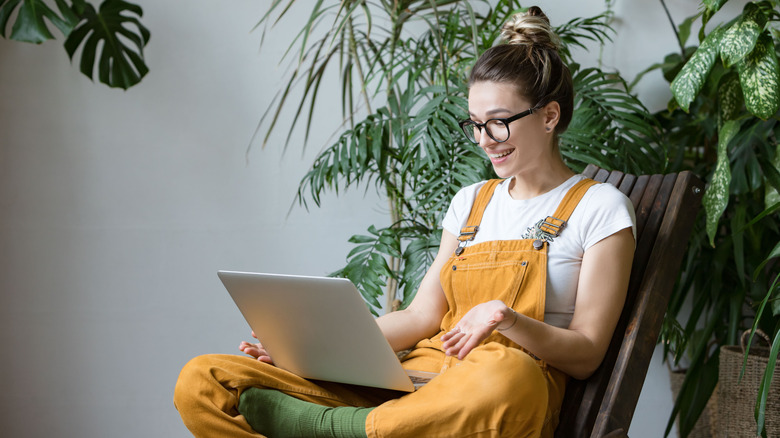 DimaBerlin/Shutterstock
The summer months can become jam-packed for the over-committed Taurus, who struggles to beg out of plans or let anyone down. However, Leo season is all about trusting your intuition and centering yourself, even if this feels uncomfortable to admit for a relationship-oriented earth sign. Reconciling the urge for productivity with self-care will be especially important for Taurus during the new moon, according to Allure. It's the perfect reminder that even a good system needs a reset every once in a while. 
For the sensual earth sign, reinventing elements in the home may be a manageable project to tackle with their new moon energy. Cosmopolitan's projection emphasizes the sense of privacy that a new moon can bring, and sees Taurus reevaluating the elements of their personal lives that are and aren't serving them. A new six-month plan might be in order — but practical Taurus should still leave room for beautiful and unexpected outcomes.
It's time for Taurus to have an open heart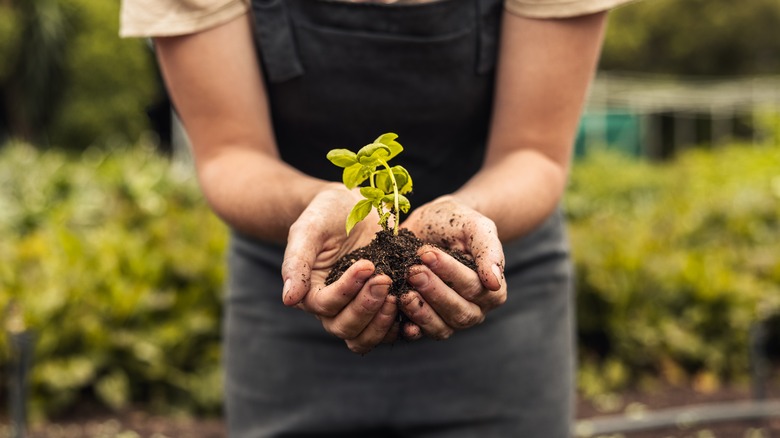 Jacob Lund/Shutterstock
L'Officiel tells careful Taurus that it may be time to open their hearts to new possibilities. With courage from the lion's season behind them, Taurus is ready to pursue opportunities with an open mind and heart, though they will always stick by their steadfast core values. Taurus can learn from Leos' unfailing confidence in themselves, and they will carry this new source of strength with them into the mystical new moon. Anything feels possible for typically pragmatic Taurus, and they may feel the weight of responsibilities feeling lighter than usual as the summer sun melts away accumulated stress.
Cosmopolitan advises Taurus to look out for wrong turns on July 30, which they attribute to Mercury in Leo staring down Saturn in Aquarius. It's nothing a bit of care and attention can't clear up, though, and resolutions usually come easy to kind-hearted Taurus. However, they should still prioritize their own voices in potential negotiations, and tap into some of their new moon self-assurance during this time.