Virgin River's Alexandra Breckenridge On Whether Mel And Jack Are Endgame - Exclusive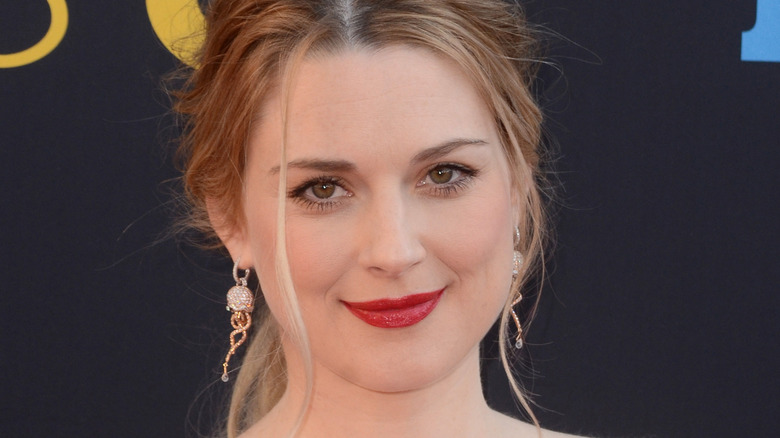 Kathy Hutchins/Shutterstock
This article contains spoilers for Season 4 of "Virgin River."
Fans of "Virgin River" were more than a little excited about the show's return to Netflix this week. Now in its fourth season, "Virgin River" continues to provide a smorgasbord of twisty plot lines, many of which center around the show's lead characters, Mel Monroe and Jack Sheridan. If anyone knows just how wild some of those storylines have been, it's Alexandra Breckenridge, who's responsible for bringing the town's beloved nurse practitioner Mel to life.
"Virgin River" Season 4 amps up the drama when it comes to Mel and Jack's relationship — and the fact that Jack is seemingly expecting babies with two women simultaneously. Reflecting on the complicated pregnancy plot, Breckenridge told The List, "I have been speaking very loudly for a while, since we found out in Season 1 that Charmaine was pregnant, I was like, 'You cannot. You can't let her be pregnant with his kid. It has to be somebody else's baby.'" She continued, "Especially with the potential of now, his love being pregnant, possibly with somebody else's child. I was like, 'You can't have Mel have Mark's baby but yet Jack is having babies with Charmaine. No!'"
Baby drama aside, in an exclusive interview with The List, Alexandra Breckenridge revealed whether she thinks Mel and Jack are endgame in "Virgin River."
Virgin River fans can breathe a sigh of relief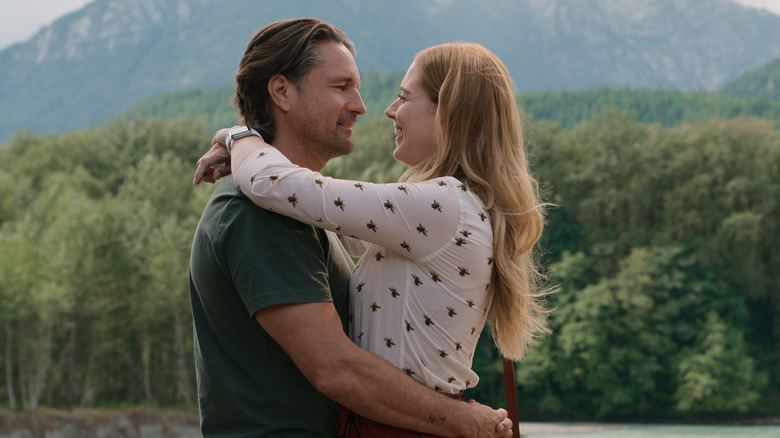 Netflix
Mel and Jack's love story faces some major challenges throughout Season 4 of "Virgin River." From Jack's ex Charmaine being pregnant with his twins to a hunky new doctor with a soft spot for Mel moving to town, the couple is forced to decide whether their relationship can withstand any storm. But when it comes to whether or not Mel and Jack are endgame, Alexandra Breckenridge is pretty resolute, telling The List, "It would be very weird if they did not end up together."
Opening up about the difficulties Mel and Jack have to deal with throughout Season 4, Breckenridge said, "It honestly didn't ever feel natural that Jack broke up with Mel. It didn't really make a whole lot of sense ... I was like, 'Maybe Mel should break up with Jack.' That makes more sense. Mel should break up with Jack. Mel should be like, 'You know what? I was right in the first place. I can't do this. No, all of this is too much for me, I can't,' but he broke up with her, and I can't even remember why. It was so silly." Basically, as far as Breckenridge is concerned, Mel and Jack shouldn't break up ever again — and who can disagree with that?

All episodes of "Virgin River" Season 4 are now streaming on Netflix.