Dr. Oz's Get-Well Message To Joe Biden Has Twitter In A Tizzy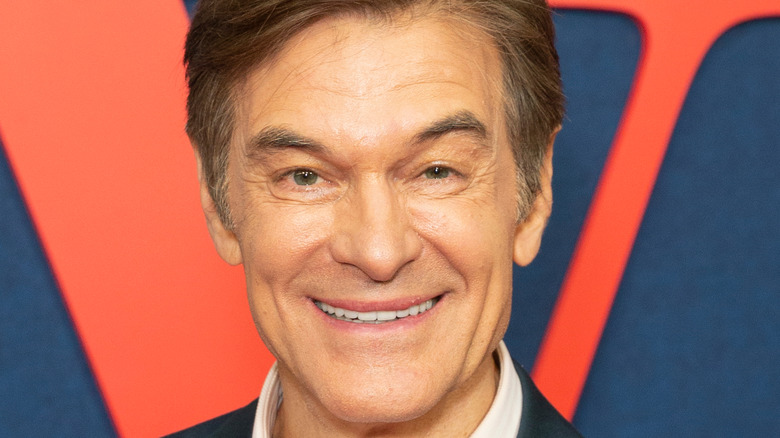 lev radin/Shutterstock
Oprah once called Dr. Mehmet Oz "America's doctor," and he was a guest on Oprah's namesake show 55 times over the course of five years before he started his own show in 2009 called "The Dr. Oz Show," per Oprah. The doctor has faced a fair amount of controversy through the years, and ten physicians wrote to Columbia University Medical School saying they were "surprised and dismayed" that Dr. Oz held senior positions at their institution, via CNN. They alleged that Dr. Oz was "manifesting an egregious lack of integrity by promoting quack treatments and cures in the interest of personal financial gain." The cardiac surgeon is now a Trump-endorsed candidate for Pennsylvania senator, per NPR. He announced his candidacy with an op-ed in The Washington Examiner, focusing on how he felt the COVID-19 pandemic was mismanaged by government officials.
He brought up Covid again in a tweet that read, "I hope President Biden gets well soon. As a doctor, I know that this diagnosis can be serious, but thankfully our treatments are improving the outcomes of COVID even though the virus continues to spread." President Joe Biden has been diagnosed with COVID-19 and is "experiencing very mild symptoms," per The White House. But Oz's fairly innocuous tweet was met with some derisive responses.
Social media didn't approve of Dr. Oz calling himself a doctor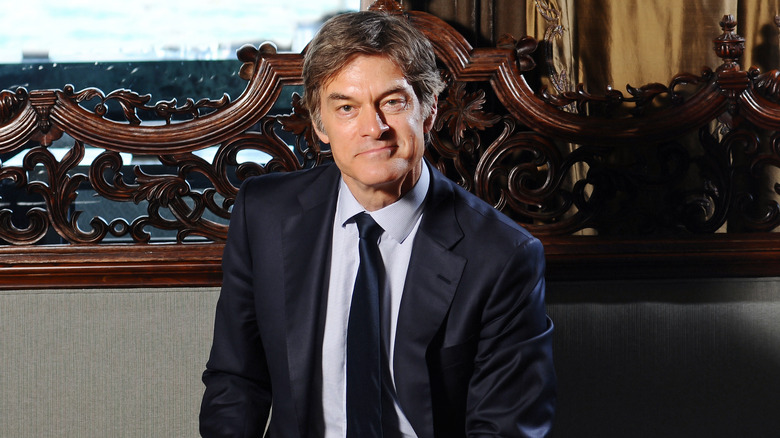 Official/Shutterstock
Dr. Oz's get well soon tweet to Joe Biden was mocked by some. One user found it amusing that he called himself doctor in the tweet, and included a picture of an ad where Oz seemed to be endorsing a "miracle" weight-loss pill. They weren't alone. Another tweeted "You forgot the " " around the word Doctor." And one person doubted Oz's sincerity, writing "Please, you've spent the last year dumping on him. Save your crocodile tears."
It was also met with responses about Oz's Pennsylvania senate bid while he's from New Jersey. One tweeted a pic of a billboard ad by the liberal American political action committee that will be going up around the state asking Oz to "Follow the yellow brick road back to New Jersey." And several people posted a link to the political ad by the same group that skewers Oz and refers to him as #WizardOfLies. One person took the opportunity to promote Oz's opponent for the Senate seat — Democrat John Fetterman.
If Oz does win the Senate race, it wouldn't be his first time there. In 2014, he testified at a hearing about false advertising in relation to diet and weight loss before a Senate Subcommittee. He was grilled about claims that he made on his show about various weight-loss supplements, and at one point, Missouri Senator Claire McCaskill said "the scientific community is almost monolithic against you," per Politico.