New Biography Makes Bold Claims About Meghan Markle's Behavior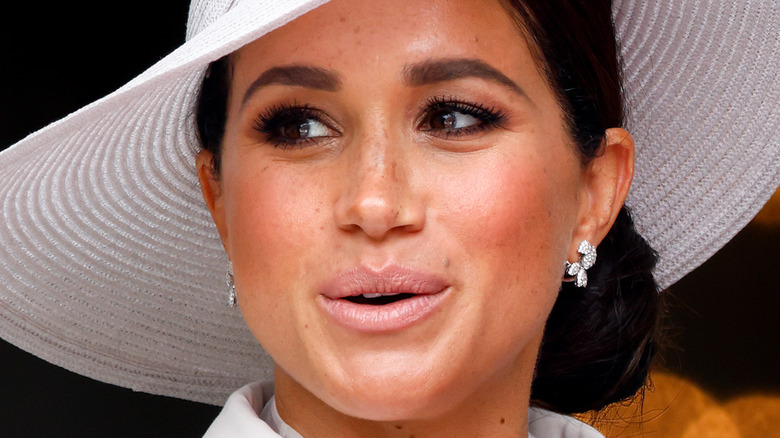 Max Mumby/indigo/Getty Images
Something is coming that could irreparably damage Meghan and Harry's reputation. Infamously ruthless celebrity biographer Tom Bower has turned his attention to the Duke and Duchess of Sussex for his latest offering, with a particular focus on how Meghan allegedly led her husband astray. Newsweek reports that, during a discussion on "Piers Morgan Uncensored," the former "Good Morning Britain" host posited that the tide is turning against the couple, particularly in the U.S. 
"Is the Sussex brand on the downward slope? A lot of American friends of mine are completely done with them, which they weren't even a year ago," Morgan revealed. In response, Bower acknowledged, "This book may hasten the downward trend, over which I wouldn't be sad at all because they pose a real threat to the royal family." It's worth noting that, in "Rebel Prince" for instance, Bower was very critical of Prince Charles so he hasn't always been a friend to the monarchy. 
Per Grazia Daily, his new tome, "Revenge: Meghan, Harry and The War Between The Windsors," describes the duchess as a demanding, uncompromising troublemaker who always had something to complain about. The new book even provides surprising details about Meghan Markle's first marriage. Likewise, if this latest claim is to be believed, her bad behavior started long before she met Prince Harry.   
Tom Bower paints a picture of the duchess as a demanding diva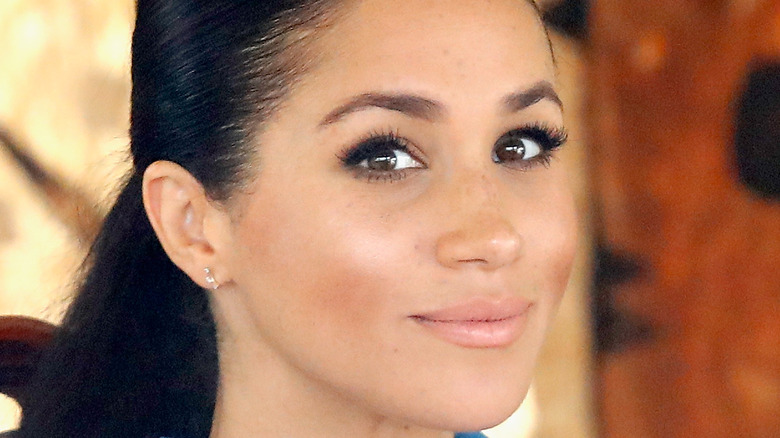 Chris Jackson/Getty Images
Meghan Markle's bullying controversy only just came to an abrupt end, and now she's being accused of causing chaos elsewhere. The Daily Mail reports that, in Tom Bower's scandalous new biography, a former literary agent described the Duchess of Sussex as "one of the most unpleasant people he had ever dealt with," while one of her co-stars decried the former actor as "high-maintenance." Further, underlings at the literary agency, which was handling her book release, felt Meghan's "mood was unpredictable" and typically tried to avoid her.
Meghan more generally "reduced people to tears with her passive aggressive tone." Bower has been open about how many of those in Meghan's orbit refused to speak to him, so he's based his findings on interviews with people who actively dislike her. Even so, the author managed to round up around 80 people who were willing to chat to him about the duchess.
"Revenge" paints a damning picture of Meghan as a highly-strung, demanding diva who was always on the brink of freaking out, including when she took issue with her five-star accommodation during a work visit to London — the actor was still part of "Suits" at the time. "She seemed to delight in humiliating people," Bower's book claims.
As Us Weekly details, "Revenge" heavily suggests that the Sussexes had issues with everybody from Prince William and Kate Middleton to David and Victoria Beckham, with the blame laid predominantly at Meghan's feet.
At least one of Bower's claims about Meghan has already been disproven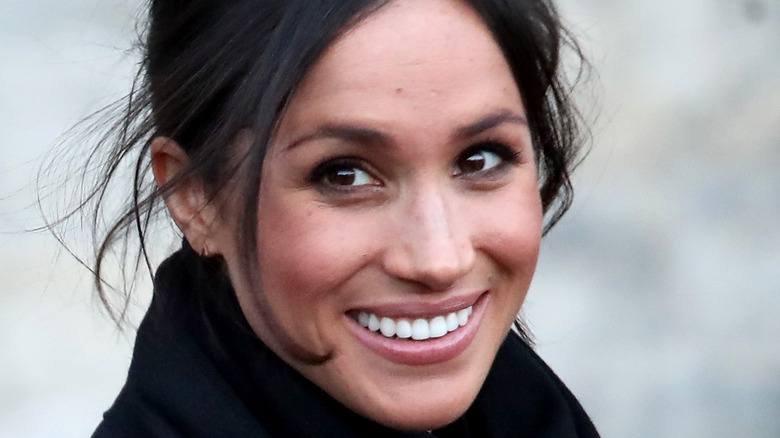 Chris Jackson/Getty Images
At least one of Tom Bower's inflammatory claims about Meghan Markle has been swiftly debunked. According to Express, in an excerpt published by The Times of London, Vanity Fair editor Sam Kashner accuses the Duchess of Sussex of trying to "manipulate" him following a profile they published, the headline of which was: "She's just wild about Harry." 
The interview took place in 2017, just a few months before the Sussexes got hitched. Meghan was reportedly upset about it since, "She was an independent woman who would not be defined by her relationship with Harry." The former "Suits" star got in touch with Kashner to express her displeasure, with the editor revealing, "She demanded that the media do what she expects. I felt manipulated." 
However, "Finding Freedom" author and long-time defender of the Sussexes Omid Scobie pointed out on Twitter that Kashner actually wrote a letter to The Times clarifying his position. "I found Ms Markle to be exceptionally warm and gracious and admired her intelligence and her remarkable courage, as I still do," he confirmed. 
In fact, Kashner noted that the article was actually quite flattering, and if he'd had his way it would've been considerably more so, since a reference to her activism, for instance, was lost in the edit. Moreover, Kashner described the duchess as "an extraordinary woman" and called on the media to leave Meghan and Harry alone and stop "piling on."