Heather Rae El Moussa Reveals The One Thing She's Waiting For Before Designing A Nursery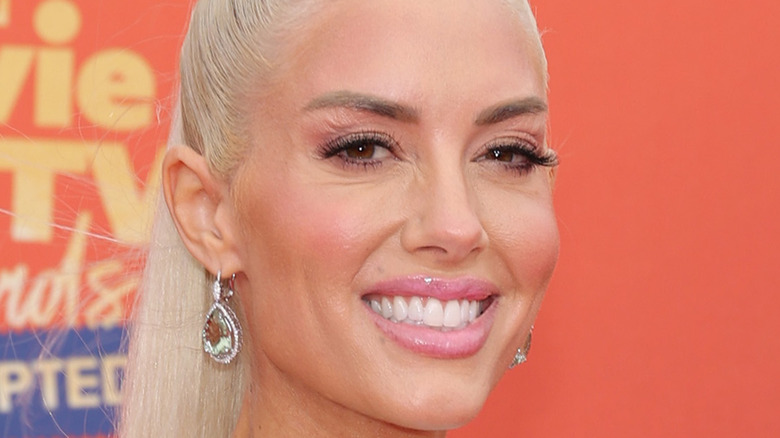 Rich Polk/Getty Images
Earlier this month, Heather Rae and Tarek El Moussa shared exciting family news with fans, confirming they're expecting their first child together. Alongside sweet shots of the happy couple on the beach, celebrating with the "Flip or Flop" star's two kids from his previous marriage, Taylor and Brayden, Heather wrote, "Surprise!!! Baby El Moussa coming early 2023!!" on Instagram.
As Heather acknowledged in an interview with People, the news came as a huge shock and was extra sweet because the couple had been dealing with fertility issues for months and even planned to transfer embryos in the fall. Thus, the "Selling Sunset" star reasoned, "I think when you least expect it and there's no stress in your life, the world just brought us what was meant to be." She added, "I'm so excited that it happened like this."
Her hubby, meanwhile, gushed, "I'm just obsessed with my kids. They're my everything, so having another one is just icing on the cake." Heather fully embraced being a "bonus mom" to Tarek's children, but it just made her more excited to be a mother herself. As the reality star admitted on "Daily Pop" in November 2021 (via Us Weekly), "Our life is already crazy. We're raising two kids. I'm already a mommy. So I'm like, 'Well, why not have just one more?'"
Naturally, then, Heather is throwing herself fully into baby planning. But there's one thing she has to hold back on for now, and understandably so.
The happy couple is waiting for the big gender reveal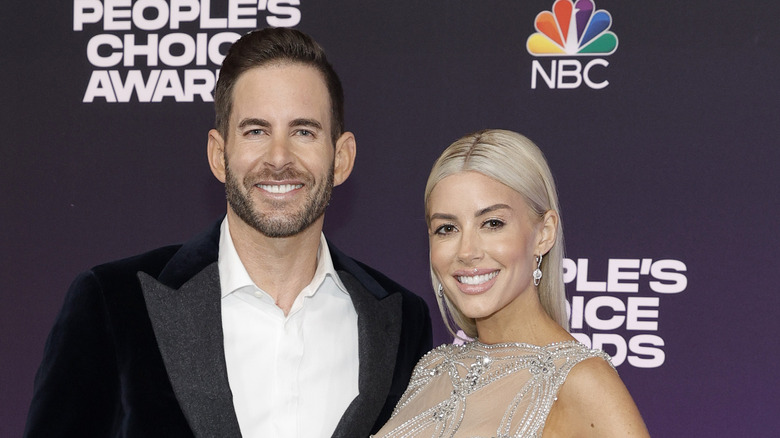 Amy Sussman/Getty Images
Heather Rae El Moussa is eager to get a head start on creating her dream nursery, excitedly telling fans in a series of Instagram Stories that she's "really obsessed with elephants so I want to do an elephant theme, like an animal theme, like a safari but very neutral colors like taupes and greys." As usual, the "Selling Sunset" threw it out to her millions of followers for their best recommendations and inspirational content.
Heather also promised, "I'll start posting some other ideas that I have for our baby!" However, the reality star is trying not to plan too much until she and husband Tarek El Moussa find out the gender of the baby, which is happening sometime this weekend. As Heather noted, "Once I know the gender that'll be a lot easier, but I'm thinking more neutrals for everything just keep it very calming colors and calming in the baby's room."
Considering Heather shared the sweet way Tarek found out she was expecting on social media, we'll hopefully get a front-row seat to the big gender reveal, too. The O Group realtor acknowledged to People that it was tough to keep her pregnancy a secret — especially when it came to hiding her growing bump — but, now that the whole world knows, Heather is eager to share every moment of her "miracle baby" journey accordingly.