The Unusual Eulogy For Ivana Trump That Seemingly Threw Her Famous Family Under The Bus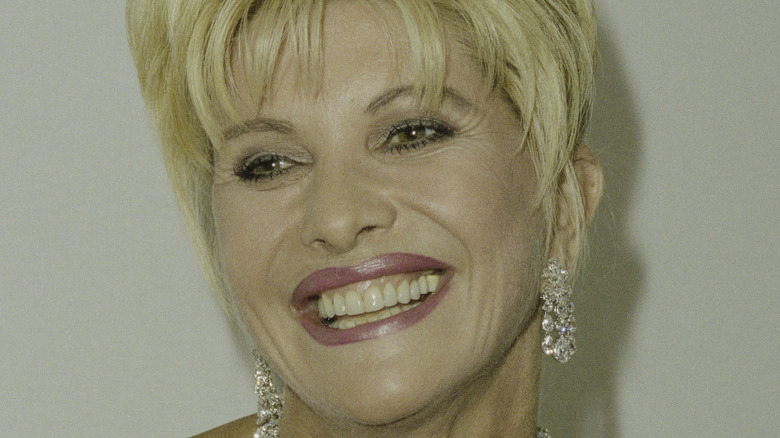 Dave Benett/Getty Images
The heartbreaking death of Ivana Trump is still making headlines, and the July 20 funeral for the 73-year-old at St. Vincent Ferrer Catholic Church on the Upper East Side has raised eyebrows, too. Speaking to the New York Times, designer Marc Bouwer claimed that Donald Trump's first wife was lonely over the past few years. "She had been isolated," Mr. Bouwer explained. "There was a lot of pain, a lot of sadness." 
Meanwhile, the outlet also reported details of Donald Trump Jr.'s unconventional eulogy about his mother. He remembered how Ivana showed him "what Eastern European discipline was really all about," recalling one incident when his mom spanked him with a wooden spoon after his sister, Ivanka Trump, blamed him for breaking a chandelier. 
Many on Twitter weighed in on Don Jr.'s eulogy, as it was not a traditional funeral story. "If these are the kind of memories I leave behind when I go to that big farm in the sky, I've failed as a parent and decent human being," one user commented. "Imagine, at your funeral, your child speaking about the times you beat him until you were exhausted," another tweeted.
However, the most unusual eulogy for Ivana seemingly threw her famous family under the bus.
A former nanny gave a dark eulogy at Ivana Trump's funeral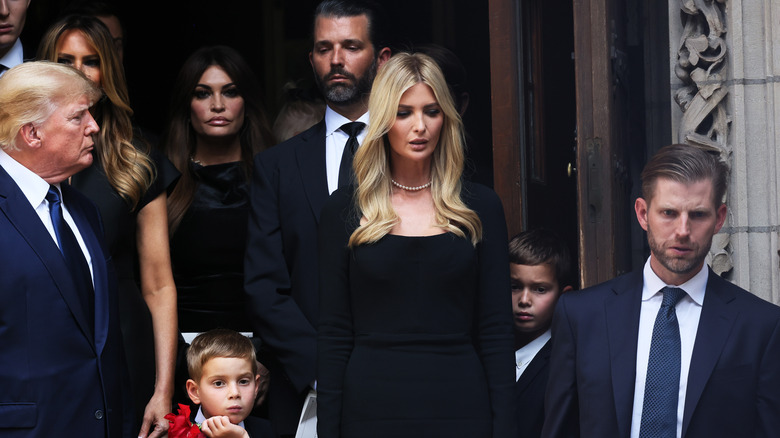 Michael M. Santiago/Getty Images
Donald Trump Jr.'s eyebrow-raising eulogy for his mother was nothing compared to Dorothy Curry's tribute to Ivana Trump, and the New York Times reported that Curry's speech at the July 20 service was pretty dark. Curry was the Trump kids' nanny who worked for Ivana many years ago. The outlet reported that in the former nanny's short two-minute speech, Curry said she'd been close to Ivana during the "spring and summer of her life." But the ex-nanny noted in the "winter" of her former boss's life, Ivana's "field of dreams" was a "sinking swamp" of "parasites" who had kept her "afloat" with "illicit dreams and schemes." Curry remarked, "Ivana, we have reached out to you many, many times, but obviously we didn't reach out far enough," the former nanny said. "We all basically let go and let God, and now you are totally in God's hands."
Twitter had strong opinions about Curry's eulogy for Ivana. One Twitter user reacted by tweeting: "The former nanny's eulogy was hands down haunting. A field of dreams that turned into a 'sunken swamp'... wow. Times must have been miserable." Another tweeted, "I did not have a former Trump nanny citing 'parasites' during her eulogy for Ivana Trump on my 2022 bingo card."
However, Ivana's children's tribute on Instagram summed up their mother. "Our mother was an incredible woman — a force in business, a world-class athlete, a radiant beauty, and caring mother and friend."