Resurfaced Blog Post Reveals Meghan Markle's True Feelings About Ivanka Trump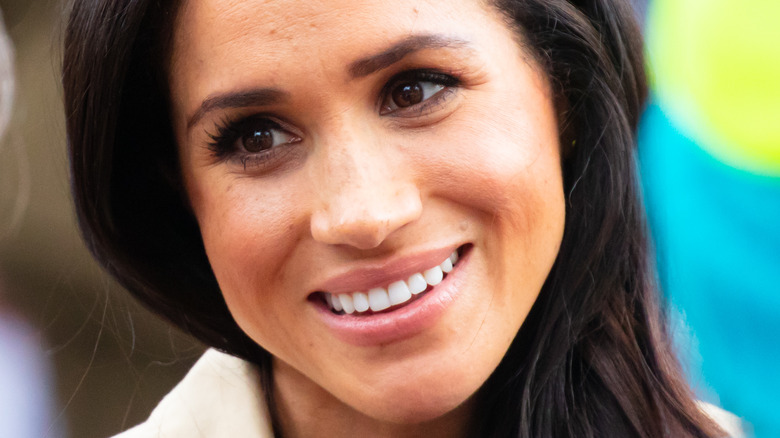 FiledIMAGE/Shutterstock
Long before Meghan Markle transformed herself into a member of the British royal family, she was best known for her acting career. In addition to her biggest TV hit, "Suits," she appeared on such projects as "Castle," "Get Him to the Greek," and the Hallmark romance "When Sparks Fly," per IMDb. Not knowing that she would one day become the Duchess of Sussex, Meghan had a different vision of success for herself, and at one time, her choice of role model was surprising, to say the least. 
Author Tom Bower has written an explosive new royals biography, "Revenge: Meghan, Harry, and the War Against the Windsors." The no-dirt-left-undished biography makes bold claims about Meghan behavior both inside and outside Buckingham Palace. Bower spoke to associates of the duchess' — not close ones, he admits — who called her "unpleasant" and prone to "ballistic" outbursts over such trivial matters as being booked in a hotel that displayed a live parrot (via the Daily Mail). 
Bower also dug into The Tig, the lifestyle blog Meghan kept for three years, and discovered that she seemed especially enamored of one celeb she interviewed: Ivanka Trump. This was during her pre-White House days, when Ivanka was best known for running her own fashion company and working for her father's business ventures. "When we have drinks, I will make sure I order whatever she does — because this woman seems to have the formula for success (and happiness) down pat," Meghan wrote (via Page Six). 
Meghan Markle thought Ivanka Trump embodied success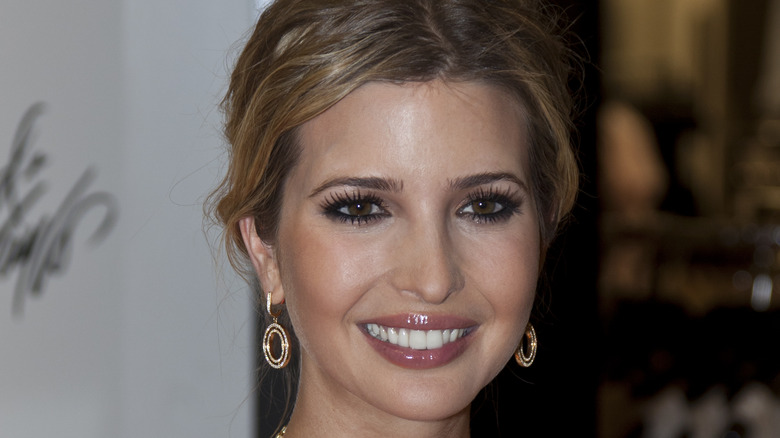 lev radin/Shutterstock
"Revenge" paints Meghan Markle as ruthlessly ambitious, and makes much of the fact that she once admired Ivanka Trump. In quotes obtained by Page Six, the future wife of Prince Harry called Ivanka "staggeringly beautiful...incredibly savvy and intelligent," not to mention a model of decorum. While other socialites might be content to lounge about and live off their family status, Meghan wrote in her blog, "I always remember Ivanka being different — she wasn't dancing on tables as a teenager or releasing pop albums."  Meghan further praised Ivanka's path, writing, "Instead she was graduating from The Wharton School (cum laude, I might add), launching the Trump Hotel Collection, and building her own brand." Biographer Tom Bower adds that Meghan went on to feature lots of Ivanka-branded merch on her blog.
But that was then, and this is now. In the years since Meghan discontinued her blog, her and Ivanka's lives took very different turns. Although Ivanka has never commented on the controversial royal marriage, President Donald Trump often shared his feelings about Meghan, saying he was "not a fan" of hers. He has called her "disrespectful to the royal family" and claimed she was "leading Harry around by the nose" (via Newsweek). Meghan, in turn, has called the president "misogynistic" and "divisive" in 2016, per Radar.
All things considered, it wouldn't be surprising if the duchess's opinion of the former first daughter has changed just a bit.