The Reason Meghan And Harry Reportedly Had A Falling Out With Victoria And David Beckham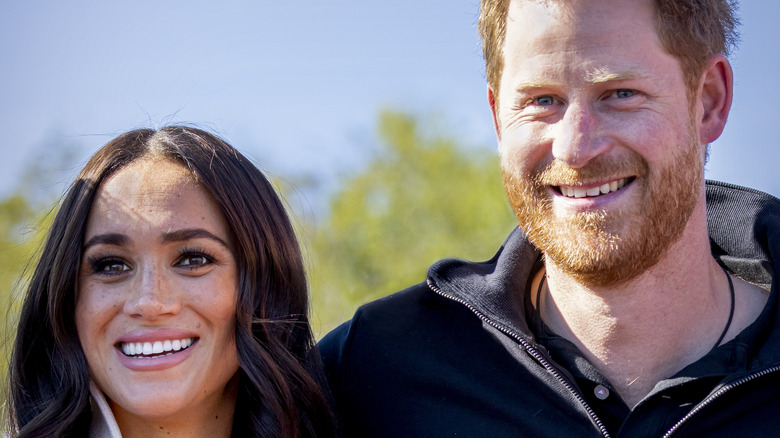 Patrick Van Katwijk/Getty Images
People are always saying something about the royals. Think the celebrity gossip mill but cross-continental. In fact, there are even books written about family gossip. Tom Bower's "Revenge: Meghan, Harry and the War Between the Windsors" paints a whole lot of pictures about what it's truly likely to be a member of the royal family. Bower's new biography has a lot to say about Meghan Markle. In the book, Bowers gives some insight into the Duke and Duchess of Sussex's friendship with the Beckhams, or, should we say lack-thereof (via Marie Claire). Let's just say there's a reason that the couples haven't been spotted in public together. 
The royal wedding of Meghan Markle and Prince Harry brought out a ton of celebrities. One of those high-profile couples was Victoria and David Beckham. There is a whole lot of history between Prince Harry and David that goes back ten years (per Bustle), but it looks like that could be all over now. It's not because there's distance between the couples' homes, either. The feud allegedly goes much deeper than that, according to Mirror.
Meghan Markle allegedly though Victoria Beckham leaked info to the press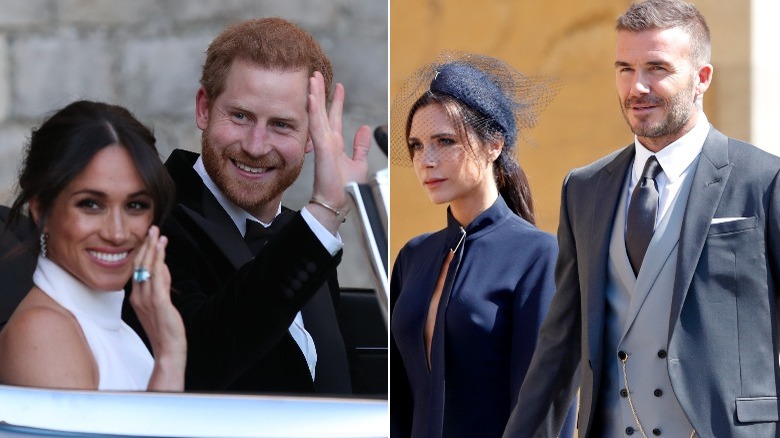 Max Mumby/indigo/Getty & Wpa Pool/Getty Images
It's no secret that there was a time when the entire world was addicted to Meghan Markle and Prince Harry. Right around the time of their wedding, people were dying to know all kinds of facts about the soon-to-be princess. So much so that the press was even leaking letters that the now Duchess of Sussex wrote to her father, which ended in a big court win for Markle. But before all the lawsuits settled, Prince Harry and his wife were apparently quite invested in where this news was coming from.
It turns out that they thought some of their friends were in on the leak as well. Tom Bower's book "Revenge: Meghan, Harry and the War Between the Windsors" alleges that Markle "suspected Victoria Beckham of indiscretion," In other words — talking to the press about the royal couple (via Marie Claire).
Prince Harry apparently was also in on the theory, as Bowers alleges that "Harry called David Beckham to repeat the accusation." He says that the Duke of Sussex was "outraged" and that "Beckham's truthful denials damaged their relationship." Something tells us that there won't be any double dates in their futures. 
The royals allegedly had a nightly routine of checking media coverage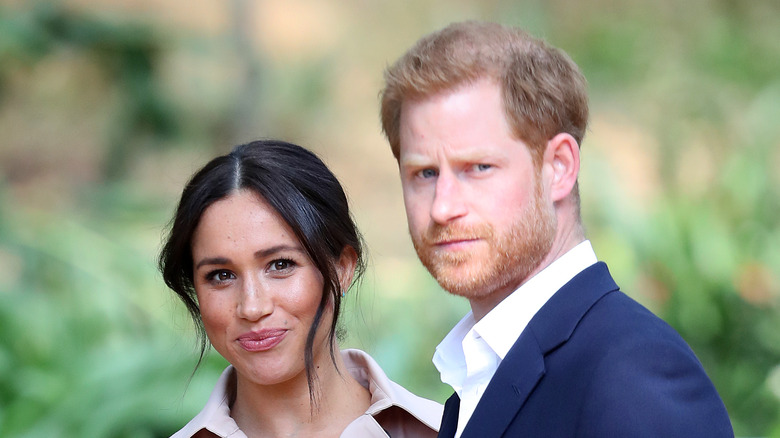 Chris Jackson/Getty Images
It's no secret that Meghan Markle really struggled with being a member of the royal family. After all, she took her struggle public in the infamous interview with Oprah. But apparently, it affected her friendships as well. According to Tom Bower's book, Mark and Prince Harry would make a nightly routine of checking media coverage of themselves, and it turned into an obsession (via Marie Claire).
"Harry and Meghan were shackled," Bower writes, according to Marie Claire. "Every night they scoured the internet to read the newspaper reports and the trolls' postings on social media. Irrationally, they grouped the two together and fed each other's frenzy about the media. Convinced that as champions of goodness they were being persecuted by mendacity and racism, they felt victimized by the mildest criticism."
Of course, the new book should be taken with a grain of salt. Although Bower alleges that everything that he writes is completely factual, according to Newsweek, it's hard to know about the life of royals unless you hear it from them.