Natasha Calis Shares What Fans Can Expect From The First Season Of SkyMed - Exclusive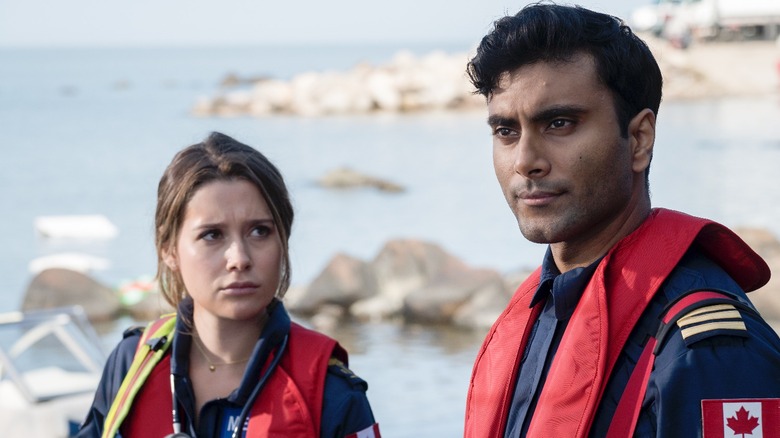 Holly Dunphy/Paramount+
"SkyMed," the new medical adventure series from CBC and Paramount+, is off to a strong start. The show's creator, Julie Puckrin, reported on Twitter that one day after its debut, "SkyMed" was number one on the Paramount Plus streaming platform. This would have been sweet news to the series' leading lady, Natasha Calis, who described her experience filming the show in an exclusive interview with The List, "Really fun and exciting. There was so much adventure!"
Natasha Calin is no stranger to acting (she's been a career actor since the age of seven) or to success. She starred in 2012's feature film "The Possession" and is a familiar face on both the small and big screen. Fresh off her experience as the lead in "Nurses," another show created by Puckrin, Natasha described this new medical drama as "a completely different vibe." The show involves a medevac team of nurses and pilots in the northern reaches of Canada, serving citizens in remote areas. "We were doing rescues in the north in the unproductive elements ... like minus 40 with snow." The harsh conditions helped bring "some grounded and real performances" from the actors to their roles. 
Expect some drama with a side of medicine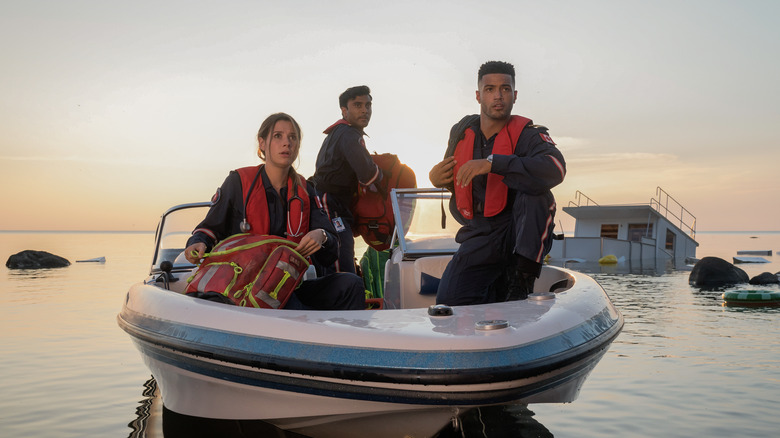 Pief Weyman/Paramount+
Given the harsh elements of shooting, fans should have high expectations for the results in "SkyMed." Natasha told The List, "Fans can expect some love triangles, some hookups and breakups, and all the drama that comes along with young people living in a crew house together in the middle of nowhere." Because all of the characters live together in a single building, there's bound to be tension, both emotional and physical. 
"They can also expect some really beautiful character arcs from every single person. Julie Puckrin, our showrunner and creator, did an incredible job of making sure everybody had a really incredible arc to their character."
Those character arcs will progress through the entire season. "You can see these characters changing and shaping and leaning on each other." 
And, of course, it wouldn't be a proper season without some serious cliff hangers. Natasha hinted, "They did a really good job of leaving a good cliff hanger for every single person in the season finale. Each cast member is awaiting something by the Season 1 finale."
Judging from the success of the show, Natasha, her cast mates, and new "SkyMed" fans have learned that, sometimes, really good things come to those who wait. 
Season 1 of "SkyMed" is now streaming on Paramount+.